Kanan Team
01-11-2021
GRE Exam Eligibility - Age, Qualifications & gap year details
If you are planning to study for a master's degree in abroad universities then GRE is a must. Through GRE scores, you can opt the universities hence if the score is good then you can study in one of the top universities. If you are the test taker of the 2021 and 2022 batch then you must know about the GRE exam eligibility, the age limit to write the exam and also about its syllabus to prepare accordingly.
Secondly, the GRE exam includes analytical writing, verbal reasoning and quantitative reasoning. To boost the scores equally in all these areas then training is a must. Thus, if you are planning to take your master degree abroad then plan ahead to take the proper guidance from a reliable GRE coaching centre.
What is the cost to apply for the GRE in the 2021 and 2022 batch?
For taking the GRE general test, the fee varies based on countries. For instance, Australia - the fee is $230, China - the fee is $231.30 and for some countries, the fee is $205. From October 2020, the GRE registration fee in India is USD. 213.
However, for rescheduling and to change the test centre, you must pay a separate fee. Similarly, for the GRE subject test, the fee worldwide is $150. And the fee is subject to special handling requests.
Details that one must know before appearing for GRE exam:
Not all countries require a GRE score. But if you want to study in any of the countries including Australia, Canada, UK, USA, Singapore and a few European countries including Germany, Italy, Switzerland, Netherlands, France then the GRE exam is a must. Likewise, not all the universities demand for top GRE scores.
Each university has their own set of qualifications. So, you must research and find it out to begin the master degree in that university. Furthermore, you must also want to know that there are two types of GRE exam - General test and subject test.
Hence you must be confident enough to face both these types of GRE to score high. Not only that, you must also have the ID proof and your passport ready to show during the date of exam. This is the basic GRE exam eligibility. The ID proof must be a valid document within the expiry date. Continue reading this blog to know about GRE exam eligibility in detail.
By having the deep-root in training the students in various entrance exams, Kanan International also offers the best GRE coaching. We have experience and knowledge as a base to train the students in the GRE exam and boost their confidence to face the exam without fear.
Being as the market leader in this niche training industry, we hold the track record of more than two decades and by training many students successfully. If you are planning to appear for the GRE exam then never delay.
Just get enrolled in our free demo class of study abroad webinar. And you will get to know more about our GRE training practice and how well it will suit you to get trained for the GRE exam.
Age limit for GRE exam
There is no specific GRE exam eligibility age limit. You can take the GRE exam at any age.
You might have thought that there would be a certain age limit for taking the GRE exam, till now. But there is no specific age limit. And so, do not keep the age as a barricade, just plan to prepare for the GRE exam if you are willing to study abroad at any age.
Qualification required for GRE exam
Students from any educational background can attend the GRE exam. And the sole purpose of GRE is to find out the right candidate who can pursue their master degree abroad irrespective of their age and academic qualifications.
Though there is no specific qualification for the GRE exam, you must check the university that you are willing to apply for. They might have kept some pre-defined qualification criteria.
Can I give GRE after 12th?
Yes, as there is no specific qualification mentioned as GRE exam eligibility even in the 2021 and 2022 batch, you can write the GRE exam after 12th.
Number of GRE test attempts eligibility
I would like to say that you need not worry about the number of GRE test attempts eligibility that you can take. It is because the ETS is very lenient considering the benefits of GRE students.
YES, you are eligible to take multiple GRE test attempts provided with few conditions. It is, there must be 21 days of gap period as cooling time between two consecutive GRE test attempts. Secondly you can take the GRE test five times per year. If you are not satisfied with the score in these 5 test attempts then you must wait to take the GRE exam until next year.
Identification proof / requirement for GRE
Many GRE test takers are confused about the ID proof documents that they must carry during the date of GRE exam. You need not get confused anymore. Read further to get a detailed idea about the ID proof requirement.
Carefully check the spelling of your first name and last name in the ID document as it is exactly like the registered name for the GRE exam.
Secondly, your photo in the ID document must be recognizable. And so, take a latest photo of yourself or the one that is similar to the photo in ID.
The ID document must be within the expiry date and it must be the original document (NOT the photocopied document).
There are certain unacceptable ID documents too for you to take during the GRE exam. That includes social security number, employee ID card, international student ID etc.
Hence check and carry the valid document during the GRE exam to avoid unwanted stress during that day.
GRE Eligibility for differently abled people
Via testing accommodations, differently abled people and also people who have healthy issues can attend the GRE exam. Through Bulletin Supplement for Test Takers, disabled and people with health problems can request for accommodation during the GRE exam.
You need to use both the documents for registration and requesting accommodation - GRE Information Bulletin and GRE Bulletin Supplement for Test Takers with Disabilities or Health-Related Needs.
However, care must be taken to submit the documents before-hand as it takes six weeks for processing. If ETS requires any other documents in the further process of Bulletin request, it must be submitted and again the process continues for six weeks. Later ETS will send the acceptance letter through which accommodations can be utilized.
Eligibility for candidates with gap year
You need not worry as you might have left to undertake the GRE exam for one or two years due to various reasons. However, you can pursue the GRE exam even after a few years of gap. Sometimes, people might have got a job and worked for one year and later they come back to write the GRE exam.
Sometimes, students will prepare for the GRE exam after attending the GRE exam five times per year and they appear for another year. Whatever may be the criteria, but gap year will not affect the eligibility to attend the GRE exam.
Two types of GRE Exam
As we all know, there are two types of GRE exam -
GRE general exam and
GRE subject exam.
Students must check the requirements of the colleges which they prefer to join for higher education. And based on the requirements, students can write the GRE exam - either general or the subject test.
There are two ways to apply for both these exams. You can apply online by creating an account on ETS website or by directly visiting the regional office in your country. Now we can discuss the eligibility criteria for the students to attend these two types of GRE exam.
GRE general exam eligibility criteria
Here are the eligibility criteria required to write the GRE general exam.
IELTS has set no specific eligibility of age or qualification to attend this GRE general exam.
Students from any sort of educational qualification can write the general exam. However, ensure whether the universities that you prefer also demand for the same general test scores. Sometimes, the universities will have their own set of GRE eligibility criteria for admissions.
GRE general exam consists of three parts - verbal reasoning, qualitative reasoning and analytical writing. Since this is applicable for any degree, students tend to write GRE general exams, most of the time.
Valid ID proof is a must to write this GRE exam.
GRE subject test eligibility criteria
Here is the eligibility to write the GRE subject test.
By taking up the GRE subject test, the universities will get to know the knowledge you hold on a particular subject that you wish to specialize.
For example, if you want to study masters in Biology or Chemistry or Mathematics etc, you need to write a GRE subject test in that particular subject. Apart from the above-mentioned subjects, the other subjects available for subject tests are - Literature in English, Physics and Psychology.
Similar to the GRE general test, there is no age and educational limits to take the subject test. And the universities will look at your subject test scores rather than the undergraduate marks or other qualifications during the admission. Thus the GRE subject test eligibility criteria is beyond age and qualification.
GRE eligibility scores vary from university to University
Though ETS has set the liberal GRE exam eligibility, students must double-check the eligibility of the candidates prescribed by the universities. To put it simply, different universities and colleges have different sets of eligibility criteria apart from the GRE score.
Students must satisfy those criteria to get an admission in that university. Moreover, the eligibility criteria differ from university to university, though it is located in the same country. Check the list of criteria such as minimum age limit or educational qualification mentioned by that university.
When applying for some master degree for a particular subject, university may ask undergraduate qualification in that subject.
I am eligible, How do I register for the gre exam
To register for the GRE general and subject exam in the 2021 and 2022 batch, you need an ETS account. Nearly 160 countries offer GRE general tests by having 1000+ centres. And there is a checklist to register for the GRE exam. Let us see it in detail.
After creating the ETS account, check the fee details. Secondly while registering schedule the correct date on which you can take up the GRE exam. Though rescheduling is possible, it might be the time-consuming task.
To register online, you can check the video given on the ETS website for clarification. Thus, you can register without any error and also with correct data.
Keep the ID proof handy since it will be asked during registration. You must take the same original ID proof (Not the photocopied) along with you during the day of the GRE exam.
Talking about GRE subject test, the test will be conducted 3 times per year in GRE exam centres during April, Sept and in October months.
The registration procedures are the same where you need to register in an ETS account.
As discussed earlier, students from any educational background can attend the GRE exam. You may have an undergraduate degree in Mechanical, Computer Science, Biotech, Data Science, B.com, MBA, History, Economics can attend the exam.
Finally, ETS has set very liberal GRE exam criteria and hence it will be simple to match the eligibility criteria. However, it is tough to compete in the entrance exam, especially in the 2021 and 2022 batch as many people are writing for the same.
One requires proper guidance and mentor coaching to get top scores in the GRE exam. Thus, get enrolled in Kanan International to make the winning process simplified.
Subscribe and get our weekly updates straight in your inbox.
Recent posts like this
17 expert preparation tips for success in IELTS Speaking Tests
Is studying abroad worth it? Benefits and advantages of studying abroad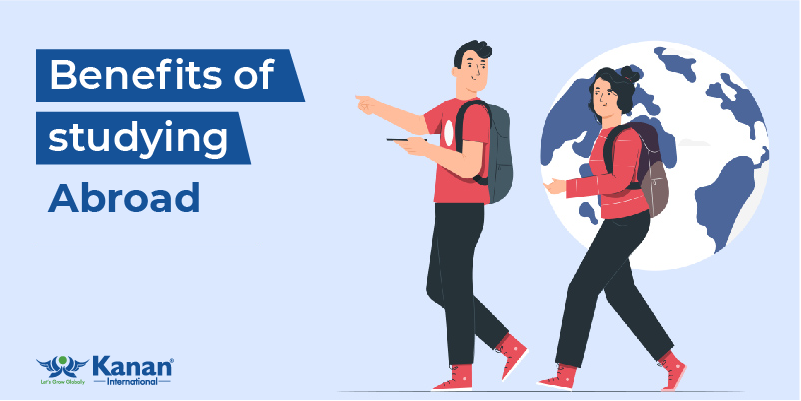 8 IELTS Courses In Moga That Helps To Achieve Your Dreams
Subscribe and get our weekly updates straight in your inbox.
Recent posts like this
17 expert preparation tips for success in IELTS Speaking Tests
Is studying abroad worth it? Benefits and advantages of studying abroad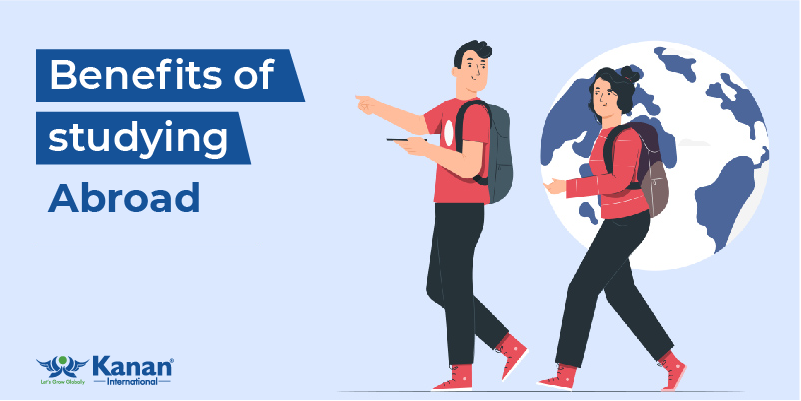 8 IELTS Courses In Moga That Helps To Achieve Your Dreams
A truly global higher education partner to learners and education institutions Support learners at every point in their global education journey with reliable services, products and solutions.
Global Headquarters
Kanan Intl EdTech Inc
229, Yonge Street Suite 450 Toronto Ontario, Canada M5B 1N9
Indian Headquarters
Kanan International Pvt. Ltd.
D-wing, 2nd Floor, Trident Complex, Ellora Park Vadiwadi Road, Vadodara, Gujarat 390007
IT/ Digital Campus
Chennai Office
132, Habibullah Rd, Satyamurthy Nagar, T. Nagar, Chennai, Tamil Nadu 600017
Copyright © 2022 KANAN.CO All rights reserved.