IELTS Coaching in Dehradun
With over 24 years of experience in study abroad consultancy and coaching, Kanan International provides one of the best IELTS coaching in Dehradun. The IELTS is the most widely accepted international English language testing exam conducted by the British Council, IDP and Cambridge English. This is one of the base prerequisites for international education admissions. At kanan,we keep our standard of teaching high by following the official syllabus and train the students to score above 7 in their first attempt.
All the concepts, tips and strategies needed for a high score in IELTS are packed inside our IELTS coaching in Dehradun. Along with IELTS coaching we also offer quality training to other competitive exams like GRE, TOEFL, SAT, etc. and thus assuring international education for all the aspirants. Once enrolling with Kanan International, a student can enjoy the overall benefits of complete exam guidance along with the consultant support for the college admission process.
What is the syllabus for the IELTS course in Dehradun?
We regularly update our teaching syllabus at our IELTS institute in Dehradun according to the prescribed format by British Council, IDP, and Cambridge English. Our skilled mentors will help students ace all four IELTS modules, including Reading, Writing, Listening and Speaking during the IELTS course in Dehradun. We provide several mock tests and practice exams covering every component of the IELTS Academic or IELTS General Training. Besides, our Syllabus is updated for the year 2021. You can check more about the IELTS Exam syllabus 2021 here.
IELTS Listening test
This module consists of 4 sections/parts having 40 questions in total. The candidates are supposed to hear the audio recording that is played once only, and based upon that; they have to answer the questions given.The listening section is divided into four sections. The first two sections are based on the conversation with social needs, whereas the last two are closely related to education.
The conversations could be both a monologue and a dialogue. These conversations can be heard once only. A variety of question types are included in the listening module. Audio script covering all four sections lasts for 30 minutes. Students are given extra 10 minutes to transfer their answers into the answer sheet after hearing the audio script and marking the answers in the question paper.
IELTS Reading test
Candidates have to read and understand the passages provided to them in this module. There are three passages and 40 questions. Passages are taken from materials from journals, magazines, books, and other relevant print media. The reading test consists of three passages with 40 questions.
Passages in the Reading test for IELTS Academic can be descriptive, factual, or analytical and are articles taken from newspapers, research works, journals, books, or even magazines. The reading test passages for IELTS General Training are the articles taken from advertisements, company guidelines, brochures, and so on. Reading test for General Training is relatively easier than the Academic module.
IELTS Writing test
This module consists of two tasks: Report Writing for IELTS Academic aspirants and Letter Writing for IELTS General training aspirants in their task 1, which should not be less than 150 words. And another task, i.e., task two, is essay writing, which should not be less than 250 words.There are two compulsory tasks under the IELTS Writing test. Task 1 requires 150 words and task two 250 words.
The total time given to finish this test is 60 minutes. In task 1 of the IELTS academic module's writing test, candidates will be given a paper containing either a graph, table, or diagram. They are supposed to summarize and conclude the whole thing in their own words. In task two of the Writing test of Academic Module, an essay question based on a general topic is given, and candidates must form the essay from the provided data. They should support their argument or favourable viewpoints along with relevant examples.
In task 1 of the General training module, the candidates will be asked to write a letter as per the given situation. The letter can be formal, semi-formal, or personal, depending upon the situation provided in the question. In task two, similar to the Academics module, candidates will have to write an essay supported by relevant instances.
IELTS Speaking test
The Speaking test consists of 3 sections that assess a candidate's English speaking abilities. The speaking test lasts for approx. 13 to 15 minutes. IELTS Speaking test is a face-to-face interview emphasizing a candidate's general speaking skills. The speaker here has been assessed on four criteria: Fluency and coherence range of lexical resources, grammar accuracy, and pronunciation.
There are three parts under this section. First is the introduction round, which lasts for approx five minutes, where the speaker is asked about their personal interests, family background, studies, and hobbies, etc. The second round of the speaking test is known as the cue card round, where a flashcard is given to the candidate containing a specific topic. One minute of time is given to the candidate to get familiar with the given topic, and later the candidate is supposed to speak for about two minutes on the topic.
Following the cue card round comes the discussion round, which is the last part of the speaking test. In this part, the examiner may ask deeper questions based on the cue card questions, and the candidate will have to thoroughly discuss the questions being asked. The overall time taken for the speaking test to complete is approx. 13 to 15 minutes.
Thus, as discussed earlier, we at our IELTS institute in Dehradun regularly update our syllabus and study materials to cope with the updated syllabus according to the British Council's guidelines.
What are the upcoming batches, schedules, timings, duration, course fees of the best IELTS coaching center in Dehradun?
Keeping in mind the student's schedule and their flexibility, we in our IELTS training in Dehradun have formed several batches that take place on various timings during weekdays and weekends through online, offline, or fast track modes at an affordable fee of INR 15,000.
| IELTS Batch in Dehradun | Batch starts on | Timing | Duration of the course | Availability |
| --- | --- | --- | --- | --- |
| Weekdays regular | 23 May 2022 | Flexible Timing between 9.30 AM - 8.30 PM | 60 hours | |
| Weekdays morning | 24 May 2022 | 9.30 AM - 8.30 PM | 60 hours | |
| Weekdays evening | 27 May 2022 | 9.30 AM - 8.30 PM | 60 hours | |
| Weekends | 30 May 2022 | 9.30 AM - 8.30 PM | 60 hours | |
| Online batch | 1 Jun 2022 | 9.30 AM - 8.30 PM | 60 hours | |
| Fast-track batch | 1 Jun 2022 | 9.30 AM - 8.30 PM | 60 hours | |
IELTS Batch in Dehradun
Batch starts on
Timing
IELTS course fees in Dehradun
Duration of the course
Availability
Weekdays regular
23 May 2022
9.30 AM - 8.30 PM
60 hours
Weekdays morning
24 May 2022
9.30 AM - 8.30 PM
60 hours
Weekdays evening
27 May 2022
9.30 AM - 8.30 PM
60 hours
Weekends
30 May 2022
9.30 AM - 8.30 PM
60 hours
Online batch
1 Jun 2022
9.30 AM - 8.30 PM
60 hours
Fast-track batch
1 Jun 2022
9.30 AM - 8.30 PM
60 hours
Moreover, students are allowed to opt for a customized batch according to their schedule for their IELTS training in Dehradun. Students need to talk to our respective counsellors for the same at our IELTS coaching center in Dehradun.
Who will Train You ?
What is the Coach / Trainer Profile of IELTS classes in Dehradun?
Kanan International's highly qualified and well-experienced trainers will train the students by giving them personal attention. All our trainers have achieved high IELTS scores themselves. They are given extensive training in best practices, exam strategies, and preparation mind-sets. Our trainers are among the best in the country.
Kanan International Pvt Ltd has been serving students in the field of education consultancy for the past 25 years. More than 20,000 students acquired support from us to achieve their dreams.
Our trainers are well accomplished with the curriculum of the IELTS exam. Every IELTS faculty member of Kanan International holds relevant credentials to ensure an excellent teaching standard is maintained.
The first among the IELTS classes in Dehradun is our doubt-clearing sessions offline and by providing updated study materials, combined with a cutting-edge test engine, KananPREP.
Our trainers are patient and make sure that every student's doubts are resolved before moving on, and also ensure that not a single student is left behind.
Our trainers also have enthusiasm for teaching so that students themselves feel the urge to learn.
In addition to this, our trainers are bi-lingual or multi-lingual, and so they can explain certain difficulties to grasp concepts in a much easier way.
We follow the IELTS curriculum and update our material to reflect and ensure that our IELTS classes in Dehradun, Uttarakhand, are the most up-to-date one.
10 reasons why you should enroll for IELTS training in Dehradun at Kanan International
Even though there are many institutes, students prefer Kanan International's IELTS training institute in Dehradun for the IELTS course. Kanan International holds its position amongst the topmost institutes in Dehradun. Below mentioned are ten reasons why a student should get enrolled at Kanan International rather than other institutes.
We have a team of expert trainers for the IELTS classes in Dehradun. Our trainers are well versed in modules like reading, writing, speaking, listening, etc.
We provide 100's practice exams and mock IELTS tests.
We facilitate students with the study materials in short pamphlets, pen drives, and books according to the updated IELTS syllabus.
We have tie-ups with 150+ Canadian and US Universities and colleges where our students are regularly admitted at an affordable cost.
We provide specialized training for IELTS Academics as well as IELTS General Training aspirants. This training will happen in separate batches.
We offer practical training for all four test modules, i.e., listening, reading, writing, and speaking. We have separate trainers for these individual sections.
We have excellent English language trainers to improve the candidate's English skills, including spoken English.
We offer one-on-one training (if needed and if available). Otherwise, the number of students in our batches is always small.
100% guaranteed results. Trusted by 20,000+ students.
IELTS training is available on weekdays (regular, morning, and evening batches), weekends & Fast-track batches.
Several other Coaching institutes are providing IELTS training in Dehradun and other competitive exams, from government exams to other prerequisite aptitude exams required to get admission abroad, like the Canadian IELTS training institute and Gaffel Edumentors. Still, Kanan International is one of the best amongst all other IELTS training institutes in Dehradun. A student must visit Kanan International's IELTS coaching institute in Dehradun once to experience the professional environment.
What is IELTS?
IELTS (International English Language Testing System) is a standardized test that assesses non-native English speakers' ability. It uses a nine-band scale to identify proficiency levels, from non-user (band score 1) to expert (band score 9). IELTS is available at more than 1,600 locations worldwide. The candidates can choose to take the IELTS tests either on paper or computer, depending on their convenience. The content, format, and difficulty level remain the same in both options.
Format of the IELTS test
The IELTS test is developed to measure the four language skills of a candidate. That is, Listening, Reading, Writing, and Speaking. Listening, Reading and Writing tests are conducted on the same day, one after the other, with no breaks in between. Candidates get to choose their preferable speaking test date and time online. If the candidate fails to do so, a time slot will be allotted to the candidate automatically. The Listening, Reading, and Writing test takes 3 hours to complete, whereas the speaking test takes approx. 15 minutes.
Who can do this IELTS course in Dehradun?
Get ready folks, if you are really into your international education dream or planning to settle in English speaking countries. Then it's your time now to enroll in the IELTS course in Dehradun at Kanan International for an overall IELTS training. We make you aware and train you to clear the IELTS exam in one take.
What is the eligibility or prerequisite to joining our IELTS coaching classes in Dehradun?
There are certain eligibility criteria or prerequisites to join our IELTS institutes in Dehradun. Students must also keep in mind that IELTS is a prerequisite for anyone planning to study, work or migrate to an English-speaking country. Below mentioned are the eligibility criteria or prerequisites for joining our IELTS coaching classes in Dehradun:
Students should be above 16 years of age, planning to study in the UK, Canada, US, Australia, and New Zealand.
Course fees must be paid on time according to the company's policy.
Students must have studied in English medium schools & colleges.
Students with a bachelor's degree will be given preference.
The minimum education qualification must be 10+2
Our eligibility criteria is based on the IELTS criteria, thus joining our IELTS institute in Dehradun means you are fulfilling your criteria for the IELTS exam. Thus once enrolled with Kanan International, you need not worry about the exam process as our executive team will guide you through the entire process from registration, exam date and centre selection, speaking test date selection, document preparation etc.
IELTS training with Spoken English classes
We at our IELTS coaching center provide certificate courses in Spoken English classes along with IELTS training. We believe in extending beyond the boundaries of the regular curriculum. Due to this reason, we provide Spoken English classes for the ones who find it difficult to speak in English with perfection. We ensure that the students thoroughly understand and interpret the English language's intricacies, which can be made possible by learning through conversations and Spoken English.
Batch size for IELTS training in Dehradun
We ensure that each batch size is small, allowing ten students at a time in our IELTS training in Dehradun. .
The smaller the batch size, the more individual attention a student will receive. That's our motive.
Apart from this, group discussions are also conducted after every regular session.
In our IELTS training in Dehradun, we ensure that not a single student should be left with certain doubts in their mind. And thus, we conduct separate doubt clearing sessions.
At Kanan International's IELTS training in Dehradun, students will get ample choices to attend classes available at different timings.
Coaching modes for IELTS preparation batches
Online IELTS coaching mode: Kanan International have expanded our IELTS coaching online for the students benefits and comfortability. Our online classes ensure best training in the city with high score records. Thus you can join us confidently and reap the benefits.
Offline IELTS coaching (Classroom) mode: Cracking IELTS is now easier than ever if you are training in Kanan International. Your target score is achieved with the guidance provided by the IELTS experts. Get in touch with us to enroll for the classroom IELTS training.
Have queries regarding IELTS dates in Dehradun or IELTS Dehradun center or IELTS fees in Dehradun or IELTS coaching classes in Dehradun?
Get all your doubts regarding the IELTS exam, the registration process, class dates, eligibility criteria etc. cleared by talking with our executive team. Our executives are ready to help you with any required details and will support you in finding the right university at the right time.
You can also reach us through our social media pages by using the following hashtags, #IELTSprepwithKanan and #IELTScoachinginDehradun. Register with Kanan International and assure your education abroad with expert guidance.
Reviews
Our students who are proud of their achievements, eventually become our brand ambassadors. We're indebted to them.
It was pleasant to work with Kanan International. Counsellors provided helpfuladvice and up-to-date information. Fast, efficient service was provided. Legitimate companies are becoming more difficult to find. It has been really beneficial to work with their counsellors. I am very grateful to them.
Kanan International will help you through the entire process of studying abroad. Counselling, IELTS tutoring, university applications, visas, and much more are all available. Also, I'd want to express my gratitude to everyone who assisted us during the process.
Kanan International assisted me throughout the entire visa application process, from IELTS preparation to visa stamping. I'm pleased I went with Kanan Consultants. They gave me the finest advice and assisted me with any problem I had. Thank you, Kanan.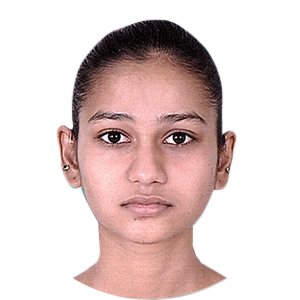 Certification
As soon as you successfully complete the IELTS training, our team will be offering you a course completion certificate to notify you that you are ready to face the IELTS exam. The mock tests and the preparation tips will help you to face the exam confidently and score above 7, thus ensuring your admissions in the Top universities of the Globe.
IELTS General course in Dehradun
IELTS General Training is for those looking to migrate or want to work in New Zealand, Canada, the US, Australia, and the UK. Over here, the test taker's basic skills are tested for survival in a broad social and workplace environment. Kanan International is having separate coaching sessions for all candidates irrespective of their age, gender, occupation, english level etc. and guide them in scoring above the required score.
IELTS Academic course in Dehradun
IELTS Academic is for students who want to pursue higher studies or professional registration to countries where English is the fundamental communication language. The purpose behind taking this test is to check whether the candidate is ready to start studying or get training in the English language. Countries where IELTS is widely accepted are the US, UK, Canada, Australia, and New Zealand. The IELTS academic training in Dehradun is helping students to get admissions in the abroad universities.
Top scores from our IELTS coaching in Dehradun
Learn how to score above 7 in your first IELTS attempt by joining the Kanan International, IELTS training in Dehradun. We ensure great coaching to the students and this has resulted in our score cards. With more than 7000 students being trained in our 25 years of experience, we have achieved 69% of our students to score above 7 and 77% of our students in scoring above 6.
10000+
no of students in last 5 years
Top IELTS Listening Preparation Tips
The listening test examines the listening skills of the test taker. Thus, the test takers need to improve their listening skills by paying attention to the audio script and should do more effective listening exercises.
Getting familiar with the vocabulary about studying at the university or any other education institute can help the candidate score well, as section 3 or 4 of the listening test is about the educational lecture.
It is also essential to watch out for word indicators such as: however, but, the, finally, etc.
Remember, paying attention to the audio script is a must as the audio will be played once only.
It is essential to transfer answers accurately.
Improving grammar will help identify nouns, adverbs, verbs, adjectives. And also where to use those parts of speech.
Do not hurry to write answers on the answer sheet. Additional 10 minutes are given to transfer the answers.
It is important to check spelling errors, plurals, and word forms.
Do not ever leave any space blank. There is no negative marking for wrong answers, so it is advisable to write any random answer by guessing the word.
Read the instructions on the question paper properly when you have been given time to read the next section's question.
English Coaching for TOEFL, GMAT, GRE, and IELTS
English being the language of instruction and an important part required for all the prerequisite study abroad exams, we provide extensive training in the English language. We make sure that every student joining Kanan International learns English with ease and clears the above exams for foreign university education with high scores in their first attempt. Special attention is given to students who find it difficult to understand the English language.
Online IELTS Academic Training in Dehradun
Apart from providing offline training or classroom training at our institute, we also offer online IELTS training in Dehradun. By selecting our online training sessions, students will be placed under personalized online batches where individual module-wise sessions will be conducted, which may last for up to 1.5 to 3 hours per day.
IELTS Coaching for Beginners, Intermediates and advanced levels
We have also designed our batches according to the proficiency level of the students. All of the students, whether beginners, intermediate or advanced level learners, are enrolled at our institute. They all will be given personal attention concerning their proficiency level. In Fact we conduct IELTS coaching in Dehradun from beginner to advanced level.
IELTS Coaching for Canada PR and Study Abroad - General and Academic training
Our IELTS coaching program also comes with Canada PR consultancy. The score you get with the help of our IELTS coaching will help you to get Canada PR. We organize webinars and events regularly, providing complete information on Canada PR and Study Abroad requirements and procedures. Our core team members and faculties have conducted these webinars, which provide IELTS coaching for Canada PR and Study Abroad programs for both modules (General and Academic training). We guide every student regarding which IELTS module is suitable for them based upon their preference of visiting a foreign country. The IELTS General Training module is required for the aspirants to apply for Canada PR from their home country, and the required band score is L: 8, R: 7, W: 7, and S: 7. The students planning to go abroad for higher studies need to take the IELTS Academic module to prove their desired proficiency in the English language.
IELTS doubt clearing sessions and Coaching Discussions in Dehradun
IELTS doubt clearing sessions and coaching discussions in Dehradun are dedicated to ironing out the crease in student's learning. These doubt clearing sessions and discussion sessions are held at the end of every class.
Everything You Need to Know About IELTS Coaching in Dehradun
Eligibility: IELTS is required for students above 16 years of age who want to study in Canada, the US, the UK, Australia, and New Zealand. For the IELTS exam, the minimum education qualification is 10+2.
Registration fee: The IELTS registration fee is INR 14,000.
Types of IELTS exam: There are two types of IELTS tests. The Academic module and the General Training module.
The number of attempts: IELTS will allow anyone to retake the IELTS unlimited times without any mandatory waiting period.
How can we reschedule the IELTS exam? If a candidate needs to reschedule the test date, they need to contact the test center to get the latest information on this process.
Exam duration:The listening, reading, and writing test of the IELTS lasts for 3 hours, and the speaking test runs for around 15 minutes.
IELTS Exam Dates 2021: November 07 Nov 2021 (Saturday) - Academic only 12 Nov 2021 (Thursday) - Academic and General Training 21 Nov 2021 (Saturday) - Academic and General Training 28 Nov 2021 (Saturday) - Academic only December 03 Dec 2021 (Thursday) - Academic only 05 Dec 2021 (Saturday) - Academic and General Training 12 Dec 2021 (Saturday) - Academic only 19 Dec 2021 (Saturday) - Academic and General Training
Tips for Scoring 8 Band in the first attempt
Tips for reading test: 1. Before beginning the test, identify the type of questions you need to answer. It will be easier to scan the passage, and reading the whole passage won't be required. 2. You may require to paraphrase or rephrase the question because of the word limit most questions have. 3. Passage needs to be identified quickly to move on to the questions effectively.
Tips for writing test 1. Keep in mind the criteria being assessed in the writing test of the IELTS exam. Task achievement, coherence & cohesion, linguistic resources, and grammar accuracy play a vital role in increasing overall writing band scores. 2. Avoid repetition of ideas, sentences, or words.
Tips for the listening test 1. Listen to more English news channels for practice. 2. Mark the keywords to watch for with the help of the questions. 3. The answers are in chronological order, so if you miss out on an answer in between, it's better to move on. 4. Work more on lengthening your attention span.
Tips for the speaking test 1. Practicing in front of the mirror will turn out to be the plus point. 2. Record your voice while practicing, which will help to improve modulation and pronunciation. 3. Do not panic while answering any questions being asked. Treat it as if you are talking to a friend or a colleague
Reach our IELTS Coaching Center in Dehradun
We are conveniently located in Dehradun. Our IELTS training center can be reached easily from areas like- Chukkuwala, Khurbura Mohalla, ONGC Colony North, Satya Vihar, Lohar Walla, Nimbuwala, etc.
Address of our IELTS Coaching Center in Dehradun
Above Royal Enfield Showroom,
34 HR Tower, Ballupur Chowk,
Dehradun, Uttarakhand 248001
Working hours :
09:30 am – 06:45 pm
Landline : 095577 22747
Mobile No : 7088881419
Email ID : dehradun@kananinternational.in
FAQ - IELTS Coaching in Dehradun
What are the fees for IELTS coaching?
IELTS coaching fees at Kanan International is INR 15,000.
Which coaching is best for IELTS?
It is undeniable, after making you all familiar with our experience and other details provided to you, that Kanan International Pvt Ltd is the best coaching institute for IELTS in Dehradun. Not only in Dehradun, but Kanan International also has its branch across major cities Patiala,
What is the duration of IELTS coaching?
The course duration of IELTS coaching at our institute is 40 hours.
Can IELTS be cleared without coaching?
The IELTS exam can be cleared without coaching, but there needs a lot of practice and a proper study plan. Thus we advise students to get adequate training before appearing for the exams.
Will the IELTS tutorial in Dehradun offer to teach their classes at home?
No, the IELTS tutorials in Dehradun given by Kanan International do not offer any student classes at home
What is the duration of IELTS classes near me?
The duration of IELTS classes nearby is 1.5 hours per day, and the whole course duration rounds up to 40 hours.
Will IELTS tutorials near me provide online support?
Kanan International Pvt Ltd facilitates students with offline and online support through all processes and coaching for the exams.
How much fee is charged by IELTS tutorials?
Fees of INR 15,000 are being charged to every student to get enrolled for IELTS tutorials at Kanan International. Talking about other institutes in Dehradun, Uttarakhand, like the Canadian IELTS training institute, Gaffel Edumentors are charging more.
How long does it take to prepare for IELTS?
We would advise students to spend at least 4 to 8 weeks preparing properly for the IELTS exam.