SAT Coaching in Thrissur
Want to step up your education in abroad countries by taking an undergraduate course? Then, the SAT exam needs to be your preference. The Scholastic Assessment Test (SAT) is conducted by the College Board to analyze whether you're capable of taking the classes which are taken in the universities/colleges. You can test your ability and make further improvements by taking the Kanan International SAT coaching in Thrissur.
Not only we offer SAT coaching in Thrissur, as Kanan International institute's aim is to make the students' study abroad dream possible, we offer courses like IELTS, TOEFL, GMAT. GRE, etc. You can do your SAT preparation with the expert guidance, best study materials, frequent tests, sessions, study abroad consultation, suggestions and many at Kanan International.
What is the syllabus for the SAT course in Thrissur?
By taking the SAT course in Thrissur, you don't have to worry about the preparation plan, study plan, test plan, study material and so on. We ensure that you'll get prepared for the SAT exam in the updated syllabus format. Let's look at the sections of SAT:
SAT Reading Test
The SAT reading test involves Evidence-based reading and writing. It involves answering multiple-choice questions by reading passages. The passages include classic or contemporary work of U.S or world literature, U.S. founding document or a text in the Great Global Conversation, selection about economics, psychology, sociology, or social science, and also two science passages. A total of 52 questions need to be answered in 65 minutes.
SAT Writing and Language Test
SAT writing and language tests involve reading, spotting mistakes and providing solutions. You're provided with passages and there will be 44 multiple choice questions answered in 35 minutes. This test is to measure your command of evidence, word in context, analysis in History, Science, Social Studies, expression of ideas, English conventions.
SAT Mathematics Test
SAT Mathematics test carries two main parts: With and without a calculator. It involves testing your problem solving, modeling, strategic use of tools, and algebraic skills. Most of the questions will be multiple choice and some would be grid-ins, where you can come up with your answers rather than selecting. You're given 80 minutes to answer 58 questions.
SAT Essay Test
Note: This is an optional test. SAT Essay Test is to test your reading, writing, and analytical skills simultaneously. You're expected to read a 650-700 words passage, analyze the argument and write within 50-minutes.
Kanan International SAT course in Thrissur always stays updated, follows the exam pattern and syllabus of College Board and provides training for the students accordingly.
What are the upcoming batches, schedules, timings, duration, course fees of the best SAT coaching center in Thrissur?
If you're pursuing your high school education, but planning to take the coaching. Don't worry, we'll help you. If your primary dream is to study abroad, then leave your worries to the best SAT coaching center in Thrissur, Kanan International. By considering the students' convenience, we offer courses on weekdays, weekends, online, offline, and fast-track at a much affordable rate.
Batch Name
Location
Date
Time
Price
Flexible timing between 9.30 AM - 8.30 PM
Batch Name
Location
Date
Duration
Time
Status
Price
Weekdays regular
Thrissur
24 Jan 2022
Flexible timing between 9.30 AM - 8.30 PM
INR 15,000
Weekdays morning
Thrissur
25 Jan 2022
7.30 AM - 9.00 AM
INR 15,000
Weekdays evening
Thrissur
28 Jan 2022
5.00 PM - 6.30 PM
INR 15,000
Weekends
Thrissur
30 Jan 2022
10.00 AM - 1.00 PM
INR 15,000
Online batch
Thrissur
31 Jan 2022
7.00 AM - 8.30 PM
INR 15,000
Fast-track batch
Thrissur
2 Feb 2022
3.00 AM - 4.30 AM
INR 15,000
If you can't find your preferable timing from the above list, don't worry you can choose whatever time slot you need. We offer customized batches to make it more convenient and easier for students' to join our SAT coaching center in Thrissur.
What is the Coach/Trainer Profile for SAT classes in Thrissur?
Kanan International trainers are passionate, experienced, friendly, language experts, subject experts, study abroad experts, who will help you to take forward your education and career.
We have passionate skilled trainers who have 7 years of experience in the study abroad education industry at our SAT classes in Thrissur.
With 7 years of experience, our trainers have handled different batches of students, different exam patterns, hence they know the evolution and the techniques which make them trained many to score high.
Our trainers at SAT classes in Thrissur have a track record of making the students' clear the study abroad exams in the first attempt.
Our trainers are subject matter experts, language experts, study abroad experts and certified trainers who have the only passion to make students' dreams possible.
The student-trainer relationship is the key here at Kanan International to make many students' achieve their dream.
As it is training to study abroad, along with the coaching, our experts will go beyond by providing guidance in all areas.
They will never get tired of answering your queries, doubts, giving suggestions, and making you improve in each aspect.
10 reasons why you should enroll for SAT training in Thrissur at Kanan International
Make yourself get prepared to take up your study abroad dream further from the 24 years experienced institute. Check out the reasons that are stated below and enroll for SAT training in Thrissur at Kanan International:
Flexibility class timing is the key at our institute. You can get trained on weekdays, weekends, online, or at our classroom without neglecting other work.
You'll have daily/weekly practice tests, mock tests, concept-based tests, topic based tests, and skill-based tests.
It's usual that students' ask for doubts in the classes, but we conduct separate doubt-clearing sessions after classes and specifically after each test.
We provide study materials, class recording, revision notes, revision plan, last-minute skim notes, shortcuts, tricks and strategies.
Discussions and interactions play a major role in making students build confidence and get to know more information in the process of pursuing their dream.
Personalized attention will be carried in each of our batch students to know their mindset, skillset and give suggestions to them.
Our teaching methodology is completely different from others', we make it as simple and easy with our own strategies, formulas, techniques to make the preparation ease.
Also, we conduct Spoken English training to improve your fluency as it is the primary requirement for studying abroad.
We are the one institute who has an ICCRC license to make your study abroad dream possible.
Kanan International takes your study abroad dream seriously and has tie-ups with top universities/colleges.
Feel free to reach our SAT coaching institute in Thrissur, get your queries cleared. Take a step forward to fulfill your study abroad dream by taking SAT training in Thrissur from Kanan International.
What is SAT exam?
Scholastic Assessment Test - SAT is a test for students who want to take undergraduate courses in abroad countries, mainly in the US and Canada. The purpose of this test is to analyze your ability to take the classes in the universities/colleges abroad. The SAT score ranges from 400 to 1600.
Format of the SAT test
The SAT exam involves two major types - SAT General Test and SAT Subject Test. The SAT General test is to test the students' writing, reading, and mathematical skills. The SAT Subject test is to test the students' ability in particular subjects which includes English, Maths, Science, History and Language.
Who can do this SAT course in Thrissur?
If you're studying 12th grade or completed and interested in studying your undergraduate course in countries like the US and Canada, then you need to take the SAT course in Thrissur from 24+ years experienced Kanan International coaching institute.
What is the eligibility or prerequisite to joining our SAT institute in Thrissur?
There is no specific age limit for the SAT exam. As it is an undergraduate course qualification test, you can appear for the exam if your age is 16-18 years. Also, if you're 12 years or less you can also apply for the exam.
There is no specified educational qualification eligibility. But, it's needed to complete your high school.
Make sure you have a valid photo ID that is acceptable by the examiners - Government issued driver's license, School produced student ID.
Have a valid Government issued passport.
Take a printout of your admission ticket while registering and also check that it hasn't been changed by the exam center.
SAT training with Spoken English classes
As the SAT exam is conducted to test your subject knowledge and skills, it's essential to include English training in the preparation. Clearing the SAT exam and getting a high enough score will not only help you pursue your study abroad dream. You need to be confident in accommodating in the abroad countries and pursue your education. That's why Kanan International conducts SAT training with Spoken English class to improve your confidence, communication and fluency.
Batch Size for SAT Training in Thrissur
Weekdays regular, mornings, evenings, weekends, online, offline, fast-track, customized are the batches we have in our SAT training in Thrissur.
No matter whatever batches you're at, all contain fewer students. Hence, we are able to concentrate more on each of their skills.
Even though we have standardized batches, you can choose the flexible timing to start your preparation at SAT training in Thrissur.
Although we have a limited number of students, we give individual attention to know their skills better.
Each of our batches includes regular classes, doubt clearing sessions, discussions, frequent tests, feedback sessions, discussions and so on.
Coaching modes for SAT Thrissur preparation batches
Online Coaching for SAT exam: Due to the current scenario and the evolution of online coaching, we stay updated and train our students to score high from their comfort. You don't have to spend your whole time for the SAT preparation, with our expert guidance you can get desired score without dropping of your other works.
Offline/Classroom coaching for SAT exam: Tired of sitting in the chair and staring at the screen for hours? However, you don't want to miss out on your SAT preparation, take our offline SAT coaching.
Have queries regarding SAT dates in Thrissur or SAT Thrissur center or SAT fees in Thrissur or SAT coaching classes in Thrissur?
If you're in the middle of the preparation or at registration process or need any kind of study abroad clarification, reach our experts at Kanan International via chat or by a call. Also, you can reach us and get information before joining our SAT coaching in Thrissur.
To make it more convenient for you, we suggest students to use our hashtags #SATclassesinThrissur and #SATprepwithKanan to raise your queries in our social media platforms. Don't wait! Reach Now!
Reviews
Our students who are proud of their achievements, eventually become our brand ambassadors. We're indebted to them
It was pleasant to work with Kanan International. Counsellors provided helpful advice and up-to-date information. Fast, efficient service was provided. Legitimate companies are becoming more difficult to find. It has been really beneficial to work with their counsellors. I am very grateful to them.
Kanan International will help you through the entire process of studying abroad. Counselling, IELTS tutoring, university applications, visas, and much more are all available. Also, I'd want to express my gratitude to everyone who assisted us during the process.
Kanan International assisted me throughout the entire visa application process, from IELTS preparation to visa stamping. I'm pleased I went with Kanan Consultants. They gave me the finest advice and assisted me with any problem I had. Thank you, Kanan.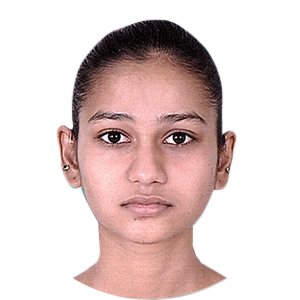 Certifications
By joining our SAT coaching in Thrissur, you'll not only get trained by taking the classes, tests, study materials, class recording, revision notes, study abroad consultation but also the course completion certificate. This certificate is proof that you've done your SAT preparation at Kanan International and you're ready to appear for the exam to showcase your skills.
SAT General training in Thrissur
SAT General test is conducted to check your ability to pursue your undergraduate course in abroad countries. This test contains sections that test your reading, writing, language, maths skills and also an essay section. Our SAT General Training in Thrissur covers every section and questions to take the exam. At Kanan International, you don't have to worry about the preparation, our experts will completely guide you to get ready for the exam.
The results of the Kanan TOEFL coaching centre in Thrissur is the proof for all your queries about our coaching program. We have trained more than 1500 students in past years and have guided nearly 80% of our candidates to score above 80 points and 60% of students to score above 90. We also have tie-ups with more than 150 universities across USA and Canada. We are recognized and licensed by the ICCRC and thus helping 1000's of students across the nation to travel abroad for their education.
SAT Subject training in Thrissur
Some universities require your SAT subject scores based on your specialization of the undergraduate course. SAT subject test is to check your knowledge in specific subjects. The five main subjects are Mathematics, Science, English, History and Language. As Kanan International institute specializes in giving coaching for students who have study abroad dreams, we also have subject matter experts to provide SAT subject training in Thrissur.
Top Scores from our SAT Coaching in Thrissur
We are proud that with our experts' guidance and training, our students have cleared the SAT exam in the first attempt. The top score from our SAT coaching in Thrissur is 1400 and above, which is secured by nearly 70% of our students. Also, 85% of students scored 1000 and above in the SAT exam.
10000+
no of students in last 5 years
English Coaching for GMAT, IELTS, TOEFL, SAT, GRE
As a non-English speaking country student, you need to know that these tests are conducted to test whether you are able to handle the environment, communicate with others, and understand the lectures in the abroad universities/colleges. That's why it's important to improve your English language as it is a primary medium of instruction. At Kanan International, we know the students' concerns and that makes us provide English coaching for TOEFL, GMAT, GRE, SAT and IELTS.
Online SAT Training in Thrissur
As the trends change, everything is moving online, education also undergoes major evolution. If you're thinking about preparing for the SAT without missing out on other activities, then you need to take our online SAT training in Thrissur. Without expert guidance it's difficult to get your desired score while doing other work. Take guidance from our experts, get trained and score high!
SAT coaching for Beginners, Intermediate, and advanced levels
As a high school student, you've undergone the academic subject tests, but it's not the same exam you'll perform in the SAT exam. To get familiar with that and to understand the exam pattern and the techniques to get the high score, you need expert guidance. At Kanan International, we offer SAT coaching for beginners, intermediates, and advanced level students. No matter whatever stage you're at SAT preparation, we will help you to get the desired score.
SAT Coaching for Study Abroad
Making the students' study abroad dream into reality is the purpose of Kanan International origin. With 24+ years of experience, we served nearly 150k+ students to achieve their dream. We know the difficulties and hurdles faced by the students' who have dreams of studying abroad. That's why our SAT coaching for study abroad not only focuses on covering the syllabus, making them score high, we also provide insights and information that is required for students' to pursue abroad. Also, we provide study abroad consultancies to make the process easier.
SAT doubt clearing sessions and Coaching Discussions in Thrissur
Our SAT coaching in Thrissur will not be the boring usual lectures conducted to just finish off the syllabus, it was taken with the focus that each of our students' get trained in each question and section. This makes us conduct a separate doubt clearing session after every class, test, also mostly on a weekly basis. As we make this doubt clearance part easier, there is no room for hesitation to ask your doubts. As it is the exam for study abroad, we make the interaction and discussion about the international education, universities, current trends and more.
Everything You Need to Know about SAT Coaching in Thrissur
Eligibility: SAT exam is to pursue an undergraduate course abroad, hence it's vital that you've passed high school.
Registration Fee: The registration fee for SAT exam is $55 i.e. Rs. 4,081 and in addition non-US regional fee of $49 i.e. Rs. 3600 is included.
SAT test types: There are two types of SAT exams namely SAT General test, SAT Subject test.
The exam duration of the SAT exam: The total duration of the SAT is about 3 hours without breaks and 50 minutes for the optional essay section.
SAT retakes: The SAT exam is conducted in March, May, June, August, October, November, and December every year. Retake the SAT exam as many times as you need.
SAT reschedule: You can reschedule your SAT exam by making changes in the registration information and there are some charges included. Also, there are some limits in what you're changing in the registration.
Tips to Secure Top Score in SAT exam 2021
Try to be the expert in skimming. It will give you the idea of what questions are given, what you're well known for, what are the difficult ones and thus you can prioritize to answer accordingly.
Highlight the key points. With the time constraint in the exam, it's essential to utilize it properly.
Ensure you understand the question before you answer. The answers you're going to give are highly based on your understanding rather than the learning.
As each section involves separate timings, you need to practice completing the test within the time limit.
Evaluate your mistakes while taking practice tests. It can be the lack of question types, time management, question understanding, or any minor errors. Your mistakes are the great things that help you to improve.
Give equal attention to each of the sections, question types. If you think you're good at writing and lacking in mathematics, make your priority accordingly. But make sure you concentrate on each section.
Don't ignore your grammatical errors. As it can be a minor one to consider, but it might change the meaning of the word/sentence.
Make sure your practice tests, study materials are in the updated format which is prescribed by the College Board.
Track your progress by frequently taking practice and mock tests, try to make it as difficult as you can. Try to evaluate as you're correcting others' performance.
Seek expert guidance. At Kanan International, our experts have handled students' who appear for the exam in different time periods. Hence, they know the evolution of the test measure and suggest you the techniques to score high.
Reach our SAT Coaching Center in Thrissur
We are conveniently located in Thrissur. Our SAT training center can be reached easily from areas like - havakkad, Guruvayoor, Kunnamkulam, Irinjalakuda .
Address of our SAT Coaching Center in Thrissur
1st Floor, Papal Tower,
near Sakthan Thampuran Private Bus Stand,
Sakthan Thampuran Nagar,
Thrissur, Kerala 680001
Working hours
09:00 am – 09.30 pm
Landline : 0487 244 3666
Mobile No : 93494 49999
Email ID : thrissur@kananinternational.in
FAQ - SAT Coaching in Thrissur
Why do I need SAT coaching?
The SAT exam is meant to test your ability to pursue studies in English-speaking countries. As it is not the usual curriculum exam you appear for, it will be easier when you get guidance from the experts who are familiar with the test pattern, and format. You can reach Kanan International SAT coaching in Thrissur to pursue your dreams.
How much do I have to pay for SAT coaching classes in Thrissur?
Each of the SAT coaching classes in Thrissur fees differs based on their own criteria. At Kanan International, you can get training, study abroad consultation, registration process guidance, study materials, revision notes and others at RS. 25,000.
Is Kanan International SAT coaching in Thrissur located near me?
You can visit Kanan International institute from places like Chavakkad, Guruvayoor, Kunnamkulam, Irinjalakuda, etc to take your SAT coaching in Thrissur.