TOEFL Coaching in Thrissur
English being the most widely used language for academic purposes, aspirants who are aiming for their international education must prove their proficiency in the language to the universities. Your English skill can be demonstrated to the universities using your TOEFL score. This is an English Proficiency check test conducted by the ETS in India. At Kanan International we offer the best TOEFL coaching in Thrissur and help them score above 90 in their first attempt.
You can find a number of centers for TOEFL coaching in Thrissur but Kanan International is one of the most preferred coaching centres as we train the students to score high as well help them in the entire examination process. Most of the universities require GRE scores along with the TOEFL score, for those cases we offer GRE training also. Training for other competitive exams like IELTS, GMAT, PTE, SAT is also offered. Join us to reach a step closer to your abroad education dream.
What is the syllabus for the TOEFL Course in Thrissur?
With more than 11,600 universities in 160+ countries accepting the TOEFL score for the admission process, at Kanan we offer excellent TOEFL coaching in Thrissur. We consider the syllabus provided by the ETS and design our course structure based on it and train the students by experienced faculties. We offer study materials that will be an added benefit for the students. The TOEFL scoring will vary between 0-120 with 30 points to each section. There will be 4 sections in the TOEFL exam, namely, Reading, writing, listening and speaking.
TOEFL Reading
The reading section timing is varying between 60 to 80 minutes based on the number of questions. The candidates will be provided with passages related to the academic background and required to answer the questions with the understanding they acquired from the passage. This is to test the students' understanding capability of the academic syllabus. At Kanan, we train the students to answer the questions in the following formats, multiple choice questions, inserting a sentence and reading to learn questions. Only one reading to learn question will be present, which is the unique question pattern of the TOEFL exam.
TOEFL Listening
The listening section of the test may vary between 60 minutes with 34 questions to 90 minutes with 51 questions. This variation is due to the number of unscored questions in the middle. The candidates will listen to the lecture and conversions during the section once and need to answer the questions. The questions will be in the format of Multiple choice question, multiple answer and audio replay. Repeated training will be given at Kanan, to the candidates to pay keen attention to the audio clip and answer the question within the stipulated time. nd language tests involve reading, spotting mistakes and providing solutions. You're provided with passages and there will be 44 multiple choice questions answered in 35 minutes. This test is to measure your command of evidence, word in context, analysis in History, Science, Social Studies, expression of ideas, English conventions.
TOEFL Speaking
After the listening section there will be a break and the exam continues with the speaking test. The speaking test varies for each candidate but can be classified in two formats as an independent speaking test and the integrated speaking test. In the independent speaking test you will be given a passage and asked to put forward your view in your own words. For the integrated speech test, the topic might be combined along with your reading and listening skills and spak about the campus life, and academic background. Speech practice will be given for the students at Kanan to face the final test with confidence.
TOEFL Writing
In the Writing section you are required to write two essays in 50 minutes. The first for 20 minutes where the candidate has to read a passage and listen to an audio clip and combine both the ideas and write about the connection between the passages but it must not be your point of view. In the second essay you will be given an argument for which you have to put forward your thoughts in your words with examples in 30 minutes. Our experts at Kanan, will help you to increase your vocabulary and in improving your spellings for writing tests.
In our TOEFL coaching in Thrissur, we ensure that the entire syllabus is covered and the students will be trained to face all the four sections. Thus we are being one of the best TOEFL coaching institutes in Thrissur with highly skilled and experienced faculties handling our coaching program.
What are the upcoming batches, schedules, timings, duration, course fees of the best TOEFL Coaching Center in Thrissur?
Are you searching for the TOEFL coaching centre in Thrissur, where you can get trained at your convenience? Then for your kind notice, Kanan International is offering TOEFL coaching for the study abroad aspirants at flexibly timed batches, that will help them to get a comfortable study environment. We assure the students to score high in their first attempt by providing training by experienced faculties, with updated study materials, regular mock tests and so on.
Just call our experts in our TOEFL coaching centre in Thrissur and get enrolled in any of the following batches at an affordable fees structure.
| Upcoming Batches | Batch starts on | Timing | Duration of the course | | Availability |
| --- | --- | --- | --- | --- | --- |
| Weekdays regular | 5 Jun 2023 | Flexible Timing between 9.30 AM - 8.30 PM | 60 hours | | |
| Weekdays morning | 6 Jun 2023 | 9.30 AM - 8.30 PM | 60 hours | | |
| Weekdays evening | 9 Jun 2023 | 9.30 AM - 8.30 PM | 60 hours | | |
| Weekends | 12 Jun 2023 | 9.30 AM - 8.30 PM | 60 hours | | |
| Online batch | 14 Jun 2023 | 9.30 AM - 8.30 PM | 60 hours | | |
| Fast-track batch | 14 Jun 2023 | 9.30 AM - 8.30 PM | 60 hours | | |
Do you think you can't fit the above mentioned batches in your schedule? Never worry about that. At Kanan International, you can customize your batch based on your requirements. Contact our executive team in our TOEFL coaching centre in Thrissur and enroll yourself in the batch of your choice.
Who will Train you?
What is the Coach/Trainer Profile for TOEFL classes in Thrissur?
Kanan is one of the reputed institutions offering TOEFL classes in Thrissur. This is mainly because of the experience and the professionalism of the faculties present in the institution. We are always proud of our faculty members.
Certified professionals: All the faculties present in our institute are certified to handle the TOEFL classes for the students. They have acquired certificates like TEFL, TESOL, TESL, CELTA, DELTA, British Council Certificate etc.
Experienced faculties: Our trainers are providing coaching to 100's of students every year and have guided more than 1000 of students overall in their career. Our faculties average work experience will be more than 7 years.
Accessible trainers: Our trainers are very flexible, thus offering an motivating environment for the students during the coaching. The faculties are easily accessible and can have interactive sessions for knowing more about the exams.
Individual attention: As our batch sizes in TOEFL classes in Thrissur are limited, the faculties are able to give equal importance to all the students present in the class. They monitor the students and focus on their individual lagging areas.
Performance monitoring: The faculties monitor the overall performance of the students through their mock tests and preparation tests. Based on the scores, the candidates will be given guidance to develop their scores in the areas where they lag behind.
Periodic updates: The faculties themselves will be updating them periodically to the latest information available about the exam. They also share the latest news and exam updates to the students and keep them a step ahead of others.
Language experts: The trainers available in the TOEFL classes in Thrissur are language experts who will guide the students to score high in their first attempt. They also handle spoken english classes to help them communicate effectively once they reach their study destination.
10 reasons why you should enroll for TOEFL Training in Thrissur at Kanan International
When planning for TOEFL training, you can come across many training institutes, but you have to choose the best for an effective output. Hence our top reasons to select our TOEFL training in Thrissur for your coaching is mentioned below. If you find these reasons are not enough, you can contact our executives at any time to clear our doubts regarding our coaching centre.
Licensed training centre: Kanan International is one of the reputed TOEFL training centres in Thrissur with ICCRC (Immigration Consultants of Canada Regulatory Council) license.

Experienced faculty: The faculties who have trained more than 2000 students with a careers span of more than 7 years are handling our TOEFL classes.

Excellent study materials: The study materials designed as per the ETS syllabus will be provided to all the students joining our institute. These books will give you a clear insight of the exam.

Our TOEFL records: Our training centres are available nationwide and are helping more than 3000 students to clear various competitive exams with good scores.

Preparation guidance: The students are offered with efficient preparation guidance through mock tests. The students' performance monitoring will provide support to increase their involvement in the training.

Importance to students: Our major concern is that equal importance is to be given for all the students and a proper monitoring process will be assured for all the students to get trained in our TOEFL class.

University Tie-ups: Our Kanan International is having strategic tie-ups with 150+ universities in the US and Canada. Apart from training we provide you guidance for the university selection process, course selection and the admission process. We also keep you informed with the latest information regarding the admission policies of various institutions.

Study environment: The infrastructure of our institution will create a positive feel for the students. We have fully equipped libraries and test centers to give complete training to the students. The test centers provide real time exam feel for the students.

Flexible batches: Taking students' concern into account, we offer online and offline batches to the students. They also have a customized batch option for their TOEFL coaching.

Study abroad consultant: Along with the TOEFL coaching we also serve as study abroad consultants where we guide the students in getting admissions in the international universities. Our expert team will provide you with the necessary details for the admission process.
Our TOEFL coaching institute in Thrissur, for the past five years has been guiding more than 100 students every year to clear their TOEFL exam. Are you still confused about your TOEFL training in Thrissur? Never get confused, just reach out to our executives and get yourself enrolled at the Kanan International.
What is TOEFL exam?
Test Of English as a Foreign Language is the majorly accepted English proficiency test across the Globe. This forms as one of the filtering criteria for universities while admitting the international students. TOEFL is conducted by the ETS in India and the students can take any number of attempts. There is no particular eligibility criteria set for the exam appearance. Students who are willing to go abroad for education can appear for the exam.
Format of the TOEFL test
The TOEFL test has four sections namely, reading, listening, speaking and writing sections. After the reading and listening section the candidates can take a break and then continue with the speaking and writing section. The score pattern will be 30 points each section and there are no particular qualifying marks for the test. Each university may require a score based on their standards but a score above 90 is considered to be a safe score.
Who can do this TOEFL Course in Thrissur?
With a proven TOEFL training record, Kanan International has been offering TOEFL courses in Thrissur to students for over a decade. Students aiming for higher studies abroad, can attend the TOEFL training as the score is very important for proving the English proficiency to the universities. We offer convenient batches that allow the candidates from all backgrounds to attend the coaching at an affordable cost.
What is the eligibility or prerequisite to joining our TOEFL Institute in Thrissur?
For TOEFL institute in Thrissur, register yourself at our website and our executives will contact you asap. Join Kanan International and grab the chance of scoring more than 90 in your TOEFL exam
Aspirants of universities in english-speaking countries can enroll for the TOEFL class. At times TOEFL score is also required for abroad job opportunities and scholarship opportunities. So these candidates can also enroll.

Any citizen can appear for the TOEFL test irrespective of their age as there are no set guidelines by the ETS regarding the age limit.

A 10+2 education format i.e a high school education from a recognized school is required.

Any number of reattempts can be taken for the TOEFL exam and it will be conducted more than 50 times a year.

The candidate must possess a valid passport, a photo identity card which will be checked during your exam.
If you know you satisfy all of these conditions before registering in the TOEFL coaching center in Karnal, you are only a step away from enrolling. So, contact Kanan advisors as soon as possible and reserve your places.
TOEFL training with Spoken English classes
At Kanan we have a unique feature of offering TOEFL training in Thrissur along with the Spoken English class. This helps the candidates to converse freely with the native speakers once they reach their study destination. For a successful study environment a good communication is very important in that case, the candidate must be able to speak fluently. We have language experts in our institute who will be guiding the students to improve their conversation and introduce them to native language vocabulary. These will help the candidates to easily cope with their education and their classmates.
Batch Size for TOEFL Training in Thrissur
Our training batch sizes are limited to give equal opportunity to all the students during the TOEFL training in Thrissur.

Limited batch size ensures increased focus to all the students by the faculties.

The students in all batches will be given feedback based on their performance in the mock tests and the preparation test.

Our TOEFL training in Thrissur will be connected in customized batches as per the students convenience if they are not able to attend the class in the regular batches.

For every TOEFL training batch the Study materials, mock test, preparation tips and exam process offered will be similar.
Coaching modes for TOEFL Thrissur preparation batches
Offline (classroom) TOEFL coaching sessions: If you like to focus more on education and like to have a free interaction class with the faculties, then classroom TOEFL coaching is the best for you. Join TOEFL offline class at Kanan International and start your coaching today.

Online TOEFL coaching sessions: If learning at your own place gives you more concentration then you can go for the online class taken at Kanan International. Don't miss your opportunity to join one of the best TOEFL training institutes in Thrissur. Enroll now.
Have queries regarding TOEFL dates in Thrissur or TOEFL Thrissur center or TOEFL fees in Thrissur or TOEFL coaching classes in Thrissur?
Get your slots booked for the TOEFL training in Thrissur by contacting our executives or by filling the application form. If any doubts revolve in your mind, never hesitate to contact us and get it cleared before enrolling in the batches. As the seats are limited, speed up for your booking now.
Are you a quick answer seeker, then you can contact our team through our social media using the hashtag #TOEFLclassesinThrissur and get your answers. Your doubts will be clearly explained by our experts team.
Reviews
Our students who are proud of their achievements, eventually become our brand ambassadors. We're indebted to them
Alan Joseph
"I am Alan Joseph. After my 12th I decided to do nursing from Canada. To prepare for IELTS I took training from Kanan International. I am very satisfied and recommend it to all my friends. "
George K Joseph
University of Lethbridge
"I completed my IELTS training from Kanan International. The course they offered was very effective and it improved my speaking and the knowledge in other sections. "
Paul Davis
"I did my IELTS training from Kanan International. Through this training I improved my speaking skill as well as my writing skill. So, I recommend everyone for joining Kanan International. Thank you. "
Chitra
Germany
"I'm Chitra, a B.Tech graduate. I have enrolled in a training program from Kanan International to pursue my masters from Germany. "
Jaffer
"Im Jaffer, Completed 12th and want to do higher studies abroad. I took IELTS classes from Kanan and their classes have been really helpful. "
Ansha
"I am Ansha. I wanted to study masters in UK after my BA. I joined Kanan International in Thrissur to prepare for IELTS and I had a good learning experience. "
Alan Joseph
"I am Alan Joseph. After my 12th I decided to do nursing from Canada. To prepare for IELTS I took training from Kanan International. I am very satisfied and recommend it to all my friends. "
George K Joseph
University of Lethbridge
"I completed my IELTS training from Kanan International. The course they offered was very effective and it improved my speaking and the knowledge in other sections. "
Certification
TOEFL course completion certificates will be offered only by very few institutions and we are one among the few. Yes, after your successful completion of the TOEFL course with Kanan International the candidates will be awarded the certificate. However this certificate only indicates that the student is capable of attending the TOEFL exam and will be able to score high in their exam.
If you seek expert guidance for your preparation process and need support for the entire examination process, then you can join Kanan International for the best TOEFL training in Thrissur. Along with TOEFL training we also conduct coaching classes for other competitive exams like GRE, GMAT, IELTS, SAT, etc. We also serve as education consultants for international education.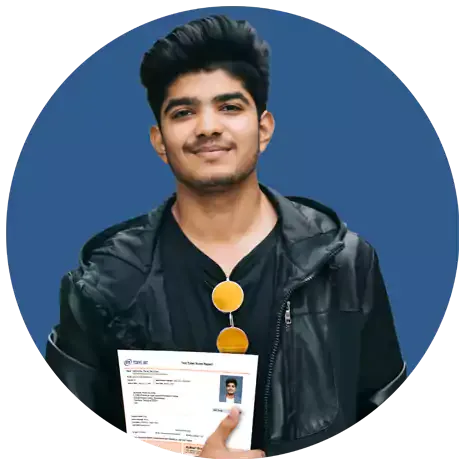 TOEFL Training in Thrissur
Kanan International TOEFL training is familiar among the students nationwide as they are one of the leading coaching institutes. At Thrissur training institute we have subject experts and certified professionals who will be handling the classes for the students based on the latest syllabus format of the ETS. TOEFL training batches are planned according to the students comfortability, thus persons from any background like graduates, working professionals, homemakers, students etc. can attend our classes. The classes are made more effective with doubt clearing sessions and having an interactive study environment.
The results of the Kanan TOEFL coaching centre in Thrissur is the proof for all your queries about our coaching program. We have trained more than 1500 students in past years and have guided nearly 80% of our candidates to score above 80 points and 60% of students to score above 90. We also have tie-ups with more than 150 universities across USA and Canada. We are recognized and licensed by the ICCRC and thus helping 1000's of students across the nation to travel abroad for their education.
Top scores from our TOEFL coaching in Thrissur
The results of the Kanan TOEFL coaching centre in Thrissur is the proof for all your queries about our coaching program. We have trained more than 1500 students in past years and have guided nearly 80% of our candidates to score above 80 points and 60% of students to score above 90. We also have tie-ups with more than 150 universities across USA and Canada. We are recognized and licensed by the ICCRC and thus helping 1000's of students across the nation to travel abroad for their education.
10000+
no of students in last 5 years
English Coaching for GMAT, IELTS, TOEFL, SAT, GRE, and PTE
When it comes to international education the students' English skill is surely put into test as English is the medium instruction in most of the universities. Thus at Kanan international we offer English language coaching for the candidates appearing for the competitive exams like SAT, GRE, GMAT, PTE, TOEFL & IELTS. This English coaching will be beneficial for the students to survive in the study destination so that they can converse easily and will be able to understand the classes at ease.
Online TOEFL Training in Thrissur
At Kanan International, we always consider students as our top priority, thus we care about their health in this pandemic situation. But we don't want our students to compromise with their education dream, thus we continue our coaching in the online mode. In our online mode also we ensure that the students get effective TOEFL training at an affordable fees structure. The batch size will be kept limited to 6 to 10 students so that every candidate will be focused during the class.
TOEFL coaching for Beginners, Intermediate, and Advanced levels
Aspirants of international education must pass their English proficiency test to acquire admissions in the top universities of their dreams. At Kanan, we offer TOEFL coaching to all categories of students irrespective of their language skills. Concentration to every student will be given based on their skill level and the faculties will be sharing tips to crack the exam easily. We also help the students in choosing their exam centers and dates conveniently and are ready to extend our support as educational consultants for the students in need.
TOEFL Coaching for Study Abroad
The TOEFL exam is undertaken by students who wish to pursue their higher education abroad. You might have an idea but clarity about the education abroad might be lacking. We at Kanan guide the students to get ample information about the universities, country education policies, courses available, job scope after the course, living expenses, accommodation, etc. Our abroad study managers are experienced in guiding the students for acquiring their admissions as our motto is assuring international education for all students.
TOEFL Doubt Clearing sessions and Coaching Discussions in Thrissur
At Kanan we want to ensure that our students are clear with all their doubts and have understood the concepts at its best. This is made possible with the doubt clearing session, we have after the class timing. This will be an interactive session where the students are given the opportunity to clarify their doubts regarding the day's class or about any latest information regarding the TOEFL exam. This session will also help the students to come out of their shell and speak up which is also a kind of training.
Everything You Need to Know about TOEFL Coaching in Thrissur
Eligibility criteria: The candidate must have completed 10+2 study pattern from an English medium background. There is no age limit for the aspirants.

Exam time duration: The exam duration is around 3 hours but might extend a little based on the question pattern and the break time you take.

Fees structure: The TOEFL exam fees in India is approximately $185. This fee may vary based on the exam centre location.
TOEFL exam retakes: There is no limit in the number of exam attempts we give but there must be at least 3 days gap between the attempts.

Reschedule process: the candidates can login using their ETS TOEFL credentials and reschedule the exam dates based on their availability.
Tips to Secure Top Score in TOEFL exam 2022
Exam format: Before attempting for the exam make sure of the exam pattern. TOEFL has listening, reading, writing and speaking sections. The score pattern will be between 0-120.

Plan ahead: when it comes to test preparation, you have to plan ahead for your preparation. Schedule your preparation and make sure you will cover all topics during your practice time.

Set your goal: each university has its own TOEFL score requirements, thus you have to curate what is the least score accepted by the institutions in your list and start planning your preparation to score above the set score so that you can reach the score of any one of your listed destinations.

Test date choice: plan your test date well before your last day of admission so that you can give extra attempts if your score is not upto the mark. This also gives you enough time to prepare for your reattempt.

Study plan: Follow a personalized study plan that will help you to concentrate more on your weaker areas. Sort out the section and practice as long as it is no longer your lagging part.
Study material: the study material you follow must be of expert quality and should cover the entire syllabus prescribed by the ETS. Official prep volumes along with section wise books can be used for a better understanding.

Vocabulary: as TOEFL is basically an English language test, you have to improve your words fluency and practice regularly to use the new words in your speech. This can be done by regular reading habits.

Keep a tracker: Always note down the key points of each topic so that you can go through the same during your final revisions. Also track your score progress to find where you score less and focus on that area to score more there.

Track your progress by frequently taking practice and mock tests, try to make it as difficult as you can. Try to evaluate as you're correcting others' performance.

Expert guidance: at Kanan International we conduct TOEFL training for the aspirants who wish to appear for the exam and guide them to score more than 90. Join us to relish your international education ambition asap.
Reach our TOEFL Coaching Center in Thrissur
We are conveniently located in Thrissur. Our TOEFL training center can be reached easily from areas like -Punnkunam, Nehru nagar, Koorkenchery, Poothole, Ayyanthole, Arimbur, Peramangalam, etc.
Address of our TOEFL Coaching Center in Thrissur
1st Floor, Papal Tower
Near Sun Hospital & Research Centre
Sakthan Thampuran Nagar,
Thrissur, Kerala – 680 001
Working hours :09:00 am – 05:00 pm
FAQ - TOEFL Coaching in Thrissur
A truly global higher education partner to learners and education institutions Support learners at every point in their global education journey with reliable services, products and solutions.
Global Headquarters
Kanan Int EdTech Inc
229, Yonge Street Suite 406 Toronto Ontario, Canada M5B 1N9
Indian Headquarters
Kanan International Pvt. Ltd.
D-wing, 2nd Floor, Trident Complex, Ellora Park Vadiwadi Road, Vadodara, Gujarat 390007
IT/ Digital Campus
Chennai Office
132, Habibullah Rd, Satyamurthy Nagar, T. Nagar, Chennai, Tamil Nadu 600017
Copyright © 2023 KANAN.CO All rights reserved.