Free IELTS General Reading Practice Test 3- Section 2 (16-28 questions)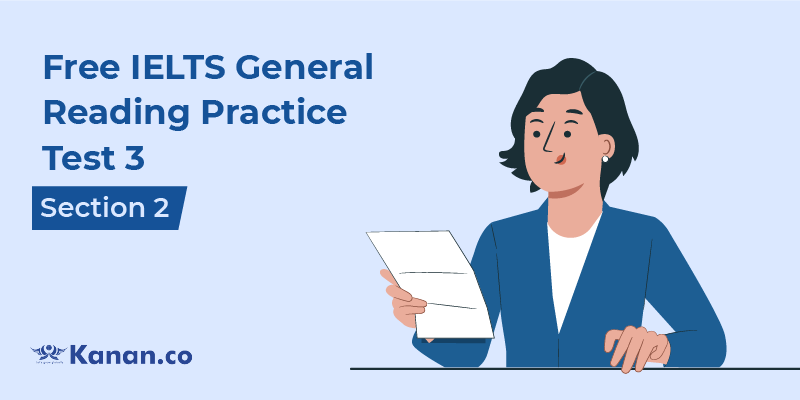 SECTION 2
Read and answer the questions Q.16-28
READING PASSAGE 2
You should spend about 20 minutes on Questions 16-28, which are based on Reading Passage 2 below.
LEGAL SEPARATION - WHO IS THE SUFFERER?
A Marriage is the act, ritual or procedure by which the legal relationship of spouses is constituted. The legality of this union can be established by civil, religious or other means as recognized by the laws of each country. Divorce is the final legal dissolution of marriage, that is, the separation of husband and wife which gives them the right to remarriage under civil, religious or other provisions, according to the laws of their country. Unfortunately, the ending of marriage does not take into account the collateral damage caused to the children as well as the immediate and extended family, such as in-laws.
B Some 2.1 million marriages and 475,020 divorces were recorded in Europe in 2014, according to the most recent data available for all EU Member States. These figures may be expressed as 4.2 marriages for every 1 000 persons and 2.0 divorces for every 1,000 persons.
C Going by the current rates, 40 out of every 100 of the US children will witness the breakup of their parents' marriage before they reach the age of 18. In the United States, researchers estimate that 40%–50% of all first marriages will end in divorce or permanent separation. The risk of divorce is even higher for second marriages, about 60%. Divorce is age-old in American society, but it has become more common in the last seven to eight decades. Till now, the years that have recorded the highest divorce rates have been the 1970s and early 1980s. Subsequently, the rates lowered a little, but have yet remained at a high percentage, and are expected to increase further.
D Some factors appear to increase the risk of divorce the most though not being the only ones. Research has shown that those with high school education have higher rates of divorce in comparison to those who finish college and university education. Also, those who marry in their twenties are better able to handle the challenges of married life than those who get into wedlock in their teens. Less income is another reason for stress. Researchers have estimated that individuals with annual incomes of more than $50,000 have a lower chance of divorce as compared to individuals with annual incomes less than $25,000.
E A recent national survey in the US found that more than one-third (37%) of children are born to parents who are not married, and few of these parents eventually marry. Premarital cohabitation, no religious affiliation, parents' divorce, insecurity, infidelity (55%), lack of commitment (73%), too much arguing (56%), unrealistic expectations (45%), lack of equality in the relationship (44%), lack of preparation for marriage (41%), and abuse (29%) are some other major causes of divorce.
F Children of all age-groups experience physical, mental, emotional and social consequences of divorce. The most common physical symptoms are caused by increased anxiety, stress, and emotional insecurity and the chances of experiencing injury, asthma, and headaches also rise. Loneliness is a major issue. While many fathers try to participate actively in the daily lives of their children, research shows that after a few years most fathers—maybe as many as 70%—have very less contact with their children. In many cases, working mothers are also a noteworthy factor for loneliness amongst children.
G During the time of a divorce, the child tends to become emotionally fragile as the fear of abandonment is common. There are several ways of expressing this dissatisfaction depending on the age of the child: large amounts of anger - directed both toward others and themselves, frequent breaking of rules, sleep problems, defying parents or teachers, frequent guilt, increasing isolation or withdrawal from friends and family, drug and/or alcohol abuse, early sexual activity and even thoughts of suicide, violence or inclination towards crime.
H Divorced individuals, particularly women, have higher levels of psychological stress, lower levels of overall psychological well-being, and reduced self-esteem. Such individuals pay more visits to a healthcare practitioner, and there is a high possibility that they would die early. Alcohol/Drug abuse is very common, especially for men. This matches with the data of researches that show that men reduce alcohol consumption and drug usage after marriage. The mean mental and physical health of divorced adults is poorer as compared to couples who are together. They also suffer from more social isolation. Maintaining contact with the ex-spouse even after divorce makes it difficult to adjust to the divorce.
I Individuals who decide to get divorced have to be conscious of the repercussions it will have on both of the partners, children and the families. The best way to deal with a divorce is to take help from professionals such as marriage counsellors, and if divorce remains the best alternative, families should work together and cooperate to mellow down the adverse effects under proper guidance.
Questions 16 -22
Reading Passage 2 has nine paragraphs. Choose the correct heading for each paragraph and move it into the gap. The headings for two paragraphs have already been selected.
Example: A - What is a divorce?
D- Age and income of spouses are criteria
Isolated victims – the children
Age and income of spouses are criteria
Europe – A sad plight
Women suffer more in a divorce
Estimations paint a bleak picture
What is a divorce?
Evidence of multiple factors in broken marriages
Two decades with the highest divorce rates
Experts can help
Adults are not always happy after divorce
Reactions of divorce-affected children
16
17
18
19
20
21
22
Questions 23 and 24
Complete the sentences. Write ONE WORD ONLY from the passage in each gap.
23 Divorce is not an unknown concept in ____________ society.
24 Adolescents entering the union of a marriage cannot cope better with the _________ of married life.
Questions 25-28
Choose YES if the statement agrees with the claims of the writer of the passage, choose NO if the statement contradicts the claims of the writer, or choose NOT GIVEN if it is impossible to say what the writer thinks about this.
25 Divorce fails to consider the ill-effects on other related people.
26 People must increase their income to prevent a divorce.
27 Having a life partner induces positive lifestyle changes among men.
28 Couples in separation can occasionally meet to come out of the situation smoothly.
Also check:
Kanan Blog
The latest tips and news from Kanan International team
Making your study abroad planning exciting, bright and way more easier.
Sign up for a free 30-minute consultation
BOOK NOW
Making your study abroad planning exciting, bright and way more easier.
Sign up for a free 30-minute consultation
Book Now