What is the IELTS score required for Canada PR?
It's a known thing for us that Canada is the second largest country in the world. And every Indian student has dreamed of going to Canada to pursue higher education and settle there by obtaining permanent residency.
In this blog you will know about the minimum IELTS score required for Canada PR. Canada has been one of the top study abroad destinations alongside the UK,the US and Australia.
"The minimum IELTS score band required for Canada PR is CLB 7 and a minimum of 6.0 in each component of the test i.e. listening, reading, writing and speaking sections of the IELTS". You need to achieve this point if you want to apply for Canada Permanent Residency through the express entry program.
Many Indians migrate to Canada for higher studies because of Low Cost of education and living, Education brand, Work permit after graduation, Secure environment. Also many Indian professionals are willing to migrate to Canada for work because of relatively easy procedures to obtain permanent residency.
It has increased by 40% in 2018 (and still increasing). The main reason why Indian choose Canada to study is the country's economic immigration gateway, the Express Entry system which grants points for transparent criterias including Canadian education.
Many Canadian provinces have provided an extension of opportunity of permanent residence for eligible International graduates of their universities. But inorder to get that you need a good IELTS score. Here in this article you are going to exactly know about the IELTS Score required for Canada PR in 2022 & 2023.
IELTS is one of the tests accepted by immigration, refugees and citizenship Canada (IRCC) for English language proficiency.Taking on the task of applying for canadan visa of your own is a difficult and lengthy process. There are many ways to get Canada PR but choosing the one which suits your individual needs is the key to a successful application.
Some of the ways to get permanent residency in Canada includes:
Family Class Sponsorship
LMIA Work Visa
The Provincial Nominee Programs
Canadian Investor immigration
If you're applying for a Canada PR visa through express entry program, the required (minimum) IELTS score for Canada PR Express entry should be 6 per band in IELTS that translates to CLB level 7. There are also other immigration programs that can allow you to apply with low IELTS score Canada PR Visa.
IELTS for Canada PR score should be 6 per band to apply for Canada PR Visa through Express entry program. Once you have submitted your profile in the express pool with your CRS score, you can get an ITA that allows you to submit your application for a Canada PR Visa to IRCC.
In case you have a low IELTS score for Canada PR, you can apply for a Canada PR Visa through Provincial Nominee Program(PNPs).
What is the minimum IELTS score required for Canada immigration 2023?
Each year, more than ten thousands of people around the world write the IELTS general exam as part of their Canadian immigration process. If you want to study and work in Canada, you need to stick with the process of getting permanent residency there.
You will need to provide proof of your language skills to get a Visa, be it in English or French.
The Express Entry System is a faster way for the students to get permanent residence in Canada.To apply for permanent residency through express entry, one has to secure a minimum language proficiency of CLB 7, which is a minimum of 6.0 for each part i.e. listening, reading, writing and speaking sections of the IELTS.
The points you get are awarded according to CLB level(Canadian language Benchmark). You must be at 18 years old to apply for Canada PR. You get points for age factor up to the age of 46 years. With the increase in age, your points start decreasing. You get maximum points for age factor when you are in age group 18-35.
For NOC A jobs, the minimum language IELTS requirement score for canada 2023 is CLB 7. For NOC B jobs, the requirement is CLB 5.
The threshold is lower for Federal Skilled Trades candidates, who may be able to enter the pool with IELTS scores of 4.0 in writing and speaking, 3.5 in reading and 4.5 in listening which makes CLB level 4.
Other than language skills, you will be assessed by other criteria such as level of education, age and work experience. However, to work in Canada IELTS score requirements overall and for each band may differ.
If you want to become a lawyer, a minimum score of 7.0 in each section. If you want to become a nurse, IELTS score for Canada immigration for nurses is a minimum overall score of 6.5 ielts score for canada PR and 7.0 for speaking.
As IELTS is the first choice of canadian educational institutions, almost every university in Canada and professional entities which have minimum language criteria as part of its selection process accept IELTS exam results.
IELTS General or Academic for Canada PR?
IELTS is the popular english language proficiency test conducted for the aspirants willing to move overseas for study, work or immigrate. It is one of four language tests recognized by the government of Canada for immigration purposes.
It is mandatory to write the IELTS exam if one is applying for PR in any foreign country, especially Canada. IELTS academic is written for those who wish to study in Canada and one needs to go for the IELTS general exam for canadian PR. Academic IELTS is eligible only if the candidate wants to apply for a student visa. Your general IELTS score for Canada PR plays an important role.
There are four language tests recognized by Canada for immigration purposes, Canada has developed a scoring system for the different tests. Results of each test are given a CLB ranging from 1 to 10.
Applications submitted to most of Canada's federal economic immigration programs are managed under the Express Entry immigration selection system.
To get into the pool, the immigrants who had applied through express entry need to prove ability in English or French.Express Entry is a field and every point matters as candidates for that all important invitation to apply(ITA) for permanent residence.
If you don't have french language skills and not in a position to sit a CELPIP english test. In that case you need to pass the IELTS exam in order to enter the pool. For express entry, you need to take the IELTS general training exam.
There are different pathways for entering the pool, Canada offers three separate programs for express entry. Check out to know which suits you
Federal skilled worker class(FSWC): One who has chosen this has to obtain at least 67 points out of 100. Up to 28 points are available for language ability, additional 5 points are available if you opt for a spouse/common law partner who is proficient in English or French.
Federal Skilled Trades Class(FSTC): This is for tradespersons with the relevant experience. One has got this and can choose it.
Canadian Experience Class(CEC): This option is for individuals with ongoing or recent work experience in Canada.
Check out the link to know more on ielts academic vs general
Minimum IELTS score required for Canada express entry
The minimum IELTS score required to apply for Canada permanent residency through express entry is at least 6.0 in all four sections of the IELTS test, equivalent to CLB 7.
The canada express entry program depends on a point based system to test the applicants. The major objective of this process is to identify applicants who have the highest chance of succeeding after the move to canada. This evaluates you and your spouse in age, level of qualifications, language skills, canadian work experience, other work experience etc.
Based on the express entry points system, every express entry draw has a minimum cutoff score. These draws are held at regular intervals. If the applicants secure the CRS score equal or above the cutoff score will receive an ITA.
If you and another applicant secures the same score which is equal to the cutoff score, the one with a long presence in the express entry pool will receive an ITA.
You need to secure 67 points under various eligibility criteria out of 100 to get through express entry. Express Entry IELTS score calculator is based on
AGE: One can secure more points if your age lies between 18-35 years. If your age is above you will gain less points.
EDUCATION: When your qualifications meet the criteria you can gain maximum points. Your minimum educational qualification must be equal to the higher secondary education level in Canada.
WORK EXPERIENCE: If you have one year of working experience you can gain maximum points. If you have more years of work experience you will gain more points.
ADAPTABILITY: If your family members or close relatives are living in Canada to support you when you move there you can score ten points over there. You can also gain points if your partner is ready to migrate with you to Canada.
ARRANGED EMPLOYMENT: A valid job offer from canadian employer will make you get ten points.
The points obtained in express entry are awarded to clients based on a comprehensive ranking system or CRS. If you get higher points based on the above factors there will be a greater chance of getting an invitation to apply for an ITA for permanent residency in Canada.
Spouse IELTS score for Canada immigration express entry
This is applicable only to one's spouse or legal partner. Your spouse or partner could increase your express entry points by retaking a language test or getting an educational credential assessment(ECA) for any post secondary education they have. By this your spouse or partner can get you more points.
You may have a higher score as a single applicant. Since your profile is scored differently depending on whether or not you have an accompanying spouse or partner depending on your partner's profile, you may actually increase your score if you list them as non-accompanying.
If you're granted permanent residence, you can still sponsor them to join in Canada, but it does mean a period of separation.
If your spouse is a stronger applicant you can imagine how many points your spouse would get if they were the principal applicant, with or without you accompanying them.
For candidates with a spouse or partner 20 points are available for the spouse or partner's first language ability with five points available for each of the four language abilities.
Therefore, CRS points can be obtained if the spouse also writes language exams.
If you and your spouse or partner are both strong candidates, you can submit a profile to the express entry pool and list each other as accompanying
| | |
| --- | --- |
| CLB level | CRS points awarded |
| 1-4 | 0 |
| 5-6 | 1 |
| 7 | 3 |
| 8 | 3 |
| 9 or above | 5 |
There are two main spousal sponsorship categories
Outland Sponsorship: This is applied only when the sponsored partner is living outside of Canada.
Inland Sponsorship: This is applied when the couple is together in Canada and the foreign spouse has temporary status in Canada.
Rules
You must be at least 18 years old
Your relationship is genuine and wasn't entered into just to get permanent resident status in Canada.
You need to score at least Canadian Language Benchmark(CLB) 7 to be eligible for Express Entry under the federal skilled worker program, which is at least 6.0 on each language ability on the IELTS.
Canada PR points calculator
Canada follows a merit based system that selects aspirants based on skills, work experience, level of education, adaptability, language proficiency etc. The system is known as Canada Express Entry Points Calculator system.
Depending upon the skills every aspirant secures different scores. The eligible candidates with qualified scores are issued ITAs as announced by the IRCC under the Express Entry draws to apply further for the Canada PR visa.
There are three ways of Express Entry
Federal Skilled Trades Program
Federal Skilled Workers Program
Canadian Experience Class
To make the process of getting Canadian PR easier through the Federal Skilled Workers program, Canada has introduced 67 points.
Federal Skilled Worker is one of the three programs contained within Canada's Express Entry system for processing permanent residency applications.
In order to qualify for federal skilled worker, aspirants must meet certain criteria, at least 12 months of continuous full time work experience completed within the previous 10 years.
You need to reach a minimum of CLB 7 on an english or french test. And the most important factor you need to have enough funds to support themselves and any spouse or children in settlement in Canada.
If a candidate meets the requirements listed above, they must score a minimum of 67 out of 100 points on the FSW eligibility points
| | |
| --- | --- |
| Factor | Points |
| Education | 25 |
| Language Proficiency | 28 |
| Age | 12 |
| Work Experience | 15 |
| Arranged Employment | 10 |
| Adaptability | 10 |
| Score | 67 |
Education(25 points)
A candidate can secure points with his/her degree, higher education or diploma. You need to submit original documents for everything you have learned from overseas to get the minimum express entry points. If you have phD or Masters Degree are eligible for higher points.
Language(28 points)
Spoken languages in Canada include French and English. If you want to settle in Canada you should have mastery in one of these languages. There are certified tests conducted to test the language skills of an applicant. Candidates are able to score around 28 points on the basis of their scores.
Work Experience(15 points)
This is the important factor in the FSW program.It would be easier to achieve PR if you have spent up to 30 hours a week for up to 12 months in a full time position related to your skills. If you have worked while studying you can achieve more points. With over 6 years of experience candidates can achieve 15 points.
Age(12 points)
This is another important factor for you to get 67 points. Applicants who want to qualify under the FSW program and if you are above 18 years of age can secure points according to their age.
If you are between 18 to 35 years you can achieve maximum points. If you are above that you get less points.
Adaptability(10 points)
Other than the above factors candidates can achieve points on the basis of the CRS score of their common law partner or spouse. Your partner can get 5 points if they have a better score in language proficiency.
You can achieve 5 points if you or your partner has worked in Canada. Up to 5 points are added if you have a blood relative who lives in Canada.
Permanent job in Canada(10 points)
If you want to get a PR visa in Canada. You should have a permanent job offer from a company based in Canada. You can get up to 10 points if you have an appointment letter from your employer in Canada. And it should be a full time job for 1 year at least.
The Express entry allows candidates to create a profile and calculate their eligibility for Canada PR visa. All candidates should calculate their Comprehensive Ranking System scores against a 100 points selection grid that consist of age, education, working experience, language skills etc.
All profiles under the Express Entry pool are ranked against each other and the highest scored aspirants are offered the invitations to apply for Canadian Visa.
To check whether you are eligible for a Canada PR visa or not you must calculate your CRS scores. To be chosen for the ITA, one must strive to achieve the highest points under the selection grid against other pools of candidates.
IELTS score required for Canada work permit
Canada work permit is issued to eligible overseas individuals to work in Canada for a specific time period.
You need to apply for a work visa only after getting a job offer from a canadian employer. The employer must obtain from ESDC(Employment and social development canada) an LMIA(Labour market impact assessment), which gives them to recruit foreign skilled workers for occupations that cannot be filled in by citizens or permanent residents of Canada.
Eligibility for Canada work permit visa
You need to show proof that you're eligible to take up the job offer. To apply for a Canada work permit from India, you need to meet certain criteria.
Submit your proofs to an officer that you will move out of Canada on the expiry of your work permit.
Show proof that you have enough funds to support yourself and your family during your stay in Canada.
You must have no record of any criminal activity and you need to submit a police clearance certificate as proof.
Should maintain good health and take a medical exam if required.
Must be ready to provide any documents asked by officers to qualify your entry to Canada.
Types of work permits:
There are two types of Canadian work permits: open work permit and an employer specific work permit.
An open work permit basically allows you to work for any employer. This visa is not job specific so you do not require the labor market impact assessment(LMIA) or an offer letter from an employer who has paid the compliance fee.
With an open work permit you can work for any employer in Canada except for those companies that do not comply with labor requirements.
The employer specific work permit as the name suggests is a permit that allows you to work for a specific employer.While the employer specific work permit pertains to a single employer, the open work permit can come with certain conditions which will be written on it. Which includes
Type of work
Places where you can work
Duration of work
The minimum required points in IELTS for Canada immigration is CLB 7. However, CLB 7 is considered an average score. People are getting high scores in english language by watching english movies, reading english books, social media etc. Therefore it's very easy to get CLB 8 or 9.
If you want to immigrate to Canada , a study visa for Canada requires the student to score at least 5.5 in each of the four IELTS bands requirements with an overall minimum score of 6.0 and above for UG and diploma.
Out of all 7.5 is a good score for Canada immigration if you want to pursue a degree in engineering program, teaching or education studies. The minimum IELTS score required is 7.0 overall and per band.
Canada PR points 2023
Other than the IELTS requirement for Canada PR, the points required for Canada PR include the eligibility requirement for the Canada PR which is 67 points out of 100. You will need to score at least 67 points under various eligibility criteria to apply for your PR visa.
Apart from this you will need to have the required points under the Comprehensive Ranking System or the CRS to be eligible for the Express Entry draw which is Canada's most popular immigration program.
Candidates in the Express Entry pool are assigned a CRS score out of 1200 points. Factors such as age, work experience, adaptability ete will determine your CRS score. The CRS score will vary with each Express Entry draw.
Canada points system:
Canada follows a points system to select immigration candidates. You need to score at least 67 points under various criteria to apply for a PR visa. These criteria includes:
Age
Education
Work experience
Language ability
Adaptability
Arranged employment
Other than this Comprehensive Ranking System or CRS. This is a points based system that is used to score and provide a ranking to candidates in the express entry pool. The fields for the score includes:
Skills
Education
Language ability
Work experience
If you submit your profiles to the express entry pool are assigned a CRS score out of 1200 points. The points you get from the CRS include a core set of points up to 600 and a set of additional points of up to 600. Your total score will be out of 1200.The express entry draw will be conducted every two weeks and has a required CRS score.
It is expected that the majority of applicants to be issued ITAs in 2023 will require a CRS score around 470 points, enabling a significant number of applicants to receive permanent admission to Canada without a job offer or nomination under a provincial immigration program.
You will be invited to apply for the PR visa with their CRS score. The CRS score usually varies with every Express Entry draw.
Canada's Express Entry system is not only one of the most popular ways to immigrate to Canada but is also one of the fastest.
If you have a high score then sure, but if not now is your chance to take advantage of how amazing this canadian immigration program is and improve your CRS score accordingly in any way that you can. This blog would enlighten you.
Summary & Conclusion:
| | |
| --- | --- |
| Commonly Asked IELTS Canada PR questions | Answers |
| What kind of IELTS is required for canadian pr? | IELTS General |
| What is the ielts score required for canada? | Requied IELTS score for Canada is CLB 7, or a minimum of 6.0 for each section of the test. |
Subscribe and get our weekly updates straight in your inbox.
Recent posts like this
17 expert preparation tips for success in IELTS Speaking Tests
Is studying abroad worth it? Benefits and advantages of studying abroad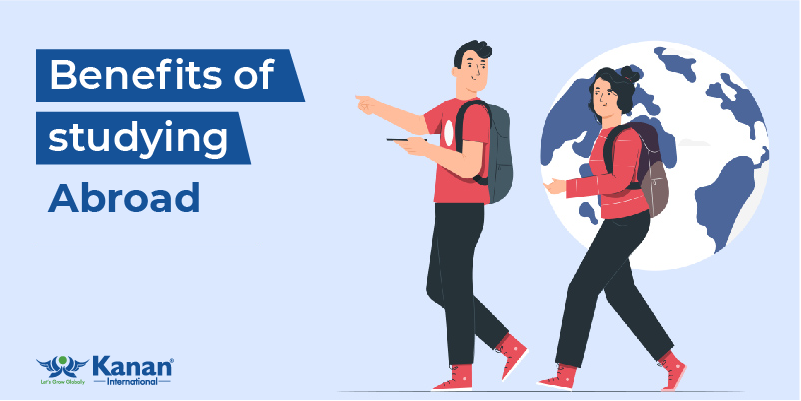 8 IELTS Courses In Moga That Helps To Achieve Your Dreams
Subscribe and get our weekly updates straight in your inbox.
Recent posts like this
17 expert preparation tips for success in IELTS Speaking Tests
Is studying abroad worth it? Benefits and advantages of studying abroad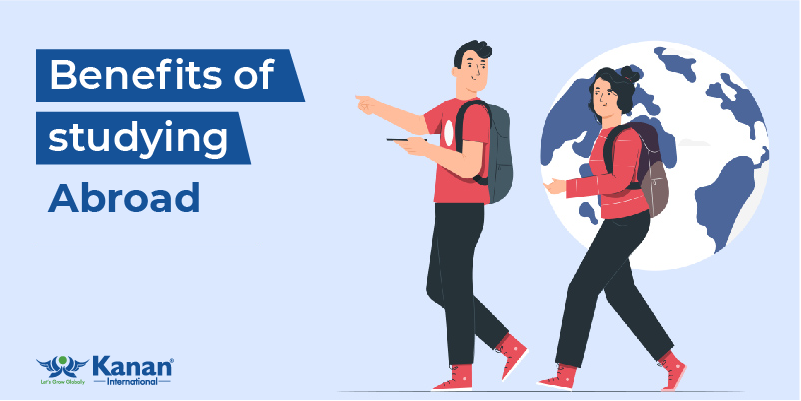 8 IELTS Courses In Moga That Helps To Achieve Your Dreams
A truly global higher education partner to learners and education institutions Support learners at every point in their global education journey with reliable services, products and solutions.
Global Headquarters
Kanan Intl EdTech Inc
229, Yonge Street Suite 406 Toronto Ontario, Canada M5B 1N9
Indian Headquarters
Kanan International Pvt. Ltd.
D-wing, 2nd Floor, Trident Complex, Ellora Park Vadiwadi Road, Vadodara, Gujarat 390007
IT/ Digital Campus
Chennai Office
132, Habibullah Rd, Satyamurthy Nagar, T. Nagar, Chennai, Tamil Nadu 600017
Copyright © 2023 KANAN.CO All rights reserved.