IELTS coaching in Vapi
If you're looking for IELTS coaching in Vapi, you've come to the right place. Kanan International, a reputable training institute for IELTS coaching in Vapi, has over 24 years of experience in study abroad consulting. As a top IELTS coaching centre in India, we have trained over 20,000 students for IELTS test preparation, and also assisted them with finding the top US and Canadian universities for admissions. Thousands of students from Vapi have benefited from our career advice and have placed their trust in us to prepare for the IELTS exam.
Apart from offering IELTS coaching in Vapi, we have been helping students achieve high scores on a variety of competitive exams such as GRE, SAT, TOEFL, and GMAT, and other similar examinations, in order to gain admissions into the top international universities (Canada & USA). For more information on IELTS courses in Vapi reach us.
What is the syllabus for the IELTS course in Vapi?
Our IELTS course in Vapi updates the pattern for the students' convenience. Our classes follow the updated syllabus for 2022 as prescribed by the British Council, Cambridge English Assessment, IDP, and IELTS Australia. Check the IELTS 2022-2023 syllabus here:
IELTS listening test
The IELTS listening test involves four sections. These 4 recordings carry the total of 40 questions which you need to complete in 30 minutes. The first recording would be a conversation between two people where the topic is related to everyday context. Recording 2 would be a monologue of everyday social context. Recording 3 and 4 is related to the academic subject where 3rd involves conversation between 4 people and 4th carries a monologue speech.
IELTS reading test
There are 3 passages involved in the IELTS reading test. In IELTS academic, the paragraphs are taken from the journals, magazines, newspapers, books, research papers, etc. While in IELTS general, the paragraphs will be from brochures, advertisements, company policies or other. Three passages have a total of 40 questions which need to be completed in 30 minutes.
IELTS writing test
The IELTS writing test carries two tasks. First task will be a 150 word essay which you need to write based on the understanding of the given graph, diagram, table, etc. In the second task you need to write an essay with a limit of 250 words to support the argument with examples with the given data.
IELTS speaking test
The IELTS speaking test is to test your ability to communicate with native English speakers. This test carries 3 parts. In the first part you'll be asked some random questions about yourself. In part 2 you'll be given a topic to present your opinion and the final part will be a discussion based on the ideas you've presented on the topic.
As a student of Kanan International IELTS course in Vapi you'll get familiar with the complete pattern of the IELTS by taking frequent practice tests. Our classes carry the updated syllabus which is prescribed by the conducting bodies.
What are the upcoming batches, schedules, timings, duration, course fees of the best IELTS coaching center in Vapi?
Our IELTS coaching center in Vapi involves weekday, weekend, offline, online, fast track batches at affordable price range. In the below table you will find information on the upcoming batches, schedules, timings, dates and coaching fees for the IELTS classes in Vapi.
| IELTS Batch in Vapi | Batch starts on | Timing | Duration of the course | Availability |
| --- | --- | --- | --- | --- |
| Weekdays regular | 27 Jun 2022 | Flexible Timing between 9.30 AM - 8.30 PM | 60 hours | |
| Weekdays morning | 28 Jun 2022 | 9.30 AM - 8.30 PM | 60 hours | |
| Weekdays evening | 1 Jul 2022 | 9.30 AM - 8.30 PM | 60 hours | |
| Weekends | 4 Jul 2022 | 9.30 AM - 8.30 PM | 60 hours | |
| Online batch | 6 Jul 2022 | 9.30 AM - 8.30 PM | 60 hours | |
| Fast-track batch | 6 Jul 2022 | 9.30 AM - 8.30 PM | 60 hours | |
IELTS Batch in Vapi
Batch starts on
Timing
IELTS course fees in Vapi
Duration of the course
Availability
Weekdays regular
27 Jun 2022
9.30 AM - 8.30 PM
60 hours
Weekdays morning
28 Jun 2022
9.30 AM - 8.30 PM
60 hours
Weekdays evening
1 Jul 2022
9.30 AM - 8.30 PM
60 hours
Weekends
4 Jul 2022
9.30 AM - 8.30 PM
60 hours
Online batch
6 Jul 2022
9.30 AM - 8.30 PM
60 hours
Fast-track batch
6 Jul 2022
9.30 AM - 8.30 PM
60 hours
Note: You can also request for customised coaching from our IELTS coaching centre in Vapi if the above dates don't suit you. Also, please note that there are no IELTS exam centres in Vapi, so you may have to travel a few kilometres to write the IELTS exam.
Who will train you?
What is the coach/trainer profile of IELTS classes in Vapi?
Different trainers for different sections of the IELTS are available at Kanan International. Trainers who have helped more than 2,000 students in Vapi to pass the IELTS exam effortlessly will take classes.
All of our IELTS instructors in Vapi have at least 7 years of experience teaching English at institutions such as the British Council, IDP, Magoosh, and IELTS Ninja.
We have some of the best IELTS personal tutors in Vapi who are enthusiastic about the English language and hold a Master's degree in English literature. All our Vapi IELTS tutors are enthusiastic about teaching and sharing their experience.
Our instructors are certified in e-moderation, CELTYL, DELTA, and CELTA. (Diploma in English Language Teaching for Speakers of Other Languages, Certificate in English Language Teaching for Speakers of Other Languages, Certificate in English Language Teaching for Young Learners)
Our IELTS classes in Vapi instructors not only teach IELTS, but they also organise workshops in Business English and general English on a regular basis.
Our instructors regularly share IELTS exam tips and tricks; they conduct multiple practice tests and provide inputs to help you get an 8+ band on your first attempt.
All four modules are taught by specialised trainers (Reading, Writing, Listening, Speaking) at our IELTS classes in Vapi.
Our instructors are well-equipped to manage fast-track batches or students requiring last-minute instructions (considering complex schedules for the IELTS dates in Vapi).
12 reasons why you should enroll for IELTS training in Vapi at Kanan International
There are many things students need to look at before enrolling for the IELTS training in Vapi. Here are the reasons why students need to prefer Kanan International.
Top IELTS training centre in Vapi.
Our IELTS prep covers all the components of reading, writing, listening, and speaking.
Affordable IELTS coaching fees in Vapi (Rs.15,500) with various payable options and multiple instalments.
Professionally qualified trainers to train you personally for your exam preparation.
Weekday, Weekend, Online and Fast Track IELTS batches available.
Free English language classes in order to help you hone your spoken English skills.
Tie-up with 150 Canadian and American Universities.
ICCRC (Immigration Consultants of Canada Regulatory Council) Licensed.
One-on-one attention by the trainers.
Visa and immigration assistance for students and job seekers.
Excellent study materials and numerous practice exams.
Best overseas education consultant in Vapi for study abroad opportunities.
Our IELTS coaching institute in Vapi will be the one stop destination for students who want to pursue their dream studies with high scores in the first attempt. Join our IELTS training in Vapi!
What is IELTS?
The International English language testing system is an exam that is conducted for students who are aspiring to study, work or immigrate to popular abroad countries. The purpose of this test is to establish the students language proficiency. Skills such as listening, writing, reading, speaking will be tested.
Format of the IELTS test
The IELTS test involves two major types: IELTS General and Academic. These two tests serve each purpose. The IELTS academic test is taken by students who want to study abroad. IELTS general test is taken to work and settle. Our trainers cover both academic and general IELTS training classes in Vapi.
Who can do this IELTS course in Vapi?
Kanan International IELTS course in Vapi contains an updated syllabus which can be taken by students who are aiming to study abroad. Students who are planning to study any of the undergraduate/graduate/diploma courses, can get training from Kanan International to establish their English proficiency.
What is the eligibility or prerequisite to join our IELTS institute in Vapi?
To do the IELTS exam you need to fulfil certain requirements and also you need to make sure, before joining our IELTS institute in Vapi all the criterias get fulfilled.
Students who are planning to enroll in our institute need to take the first level of mock test to establish the level you're in to proceed further.
Know the format and the pattern of the IELTS test before registering. The test involves two major types: IELTS academic and general.
There is no minimum or maximum age limit suggested by the British council. However, to do the studies abroad you need to fulfil the age of 17 years.
Educational qualification is also not specified by the exam conductors. But, it's required to have a score of 10th, 12th.
Have the necessary documents ready to appear for the exam. Proof of identity, passport, marksheets, course completion certificate and other documents.
Kanan International IELTS institute in Vapi will support you in the process of achieving your study abroad dream other than giving training.
IELTS training with spoken English classes
Students who are taking IELTS training from Kanan International not only improve the four skills that are involved in the exam but get fluent in their English language. As English is the primary language, we are more concerned in providing spoken English training for study abroad aspirants. We conduct the IELTS training with spoken English classes to make students communicate better with the native speakers and the environment they are in.
Batch size for IELTS training in Vapi
Our IELTS training in Vapi conducts classes on weekdays regular, morning, evening, weekend, online, offline. Also we have fast-track batches for students who have less time to prepare.
Customised batches take place in Kanan International for students who are not comfortable with our scheduled timing slots.
Each of our IELTS training in Vapi classes is taken by British council, Cambridge certified trainers.
Every batch of our institute carries a limited number of students to get better connections and make them train better.
Personalised attention will be given for all batch students to understand their capability and improve their skills to score high.
Coaching modes for IELTS Vapi preparation batches
Classroom IELTS training in Vapi: Do you prefer face-to-face training? no problem. Our experts will conduct live IELTS classes in Vapi at your nearest Kanan International branch. Accelerate your career and get set for studying in a smart classroom environment. Study the way you want and build your own schedule. We have flexible options that you can customise to suit your needs. Only a few seats left for our upcoming batches. Now is the time to register for IELTS classes in Vapi.
IELTS online training in Vapi: Are you looking for the best online training for IELTS? Kanan International will be your choice as we have 25 years industry experience serving 20,000+ students to achieve their dream. Sit in your comfort and prepare for your exam with expert guidance.
Have queries regarding IELTS dates in Vapi or IELTS Vapi centre or IELTS fees in Vapi or IELTS coaching classes in Vapi?
Speak to our IELTS specialist and study abroad manager for free, no-obligation guidance. After all, our mission statement is "Making International Education a Reality for All." That is why we have been able to represent the student body for nearly two decades.
Have more questions regarding the IELTS Exam? Use the hashtag #IELTSClassesinVapi and #IELTSprepwithKanan to ask your questions on our social media channels. Our experts who have conducted more than 500 batches of IELTS courses in Vapi and across India will answer your queries asap.
Reviews
Our students who are proud of their achievements, eventually become our brand ambassadors. We're indebted to them.
I'm Hiral Mehta. I completed my MBA in 2013. I've decided to study in Canada. Having a 8 years study gap I've hesitated to start. Then, I approached Kanan International team Vapi. To my surprise they explained each step clearly, guided me well and have made the process easier. Finally I got my Canada student visa. I'm really thankful to their team.
Shreyank - student of Kanan International Vapi. I've scored band 7 in IELTS with the help of the trainer. The trainer was friendly and explained the details greatly. The classes were good. They provide study materials, portal access and other guidance also. Overall great experience to prepare for IELTS with them.
I'm Sohil Parmar. I got 7 band score in IELTS exam by taking the Kanan International Vapi fast track course. They made me clear with each section, they don't compensate on the quality of training. I got personalised attention from the trainer. I didn't expect, I could score well with just 15 days of training. Thanks to the trainer.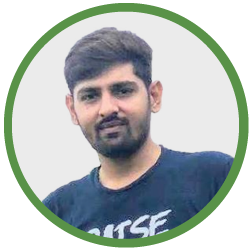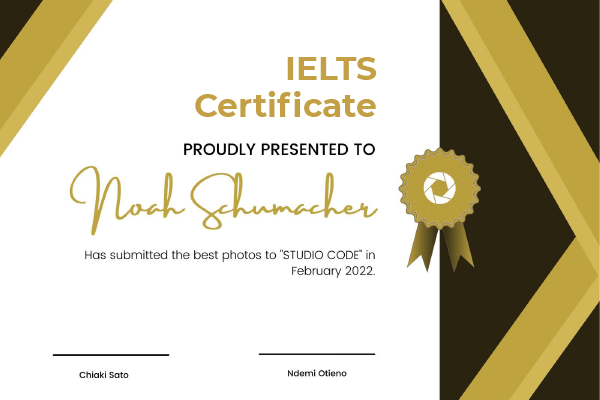 Certifications
Do the IELTS classes in Vapi offer a certificate upon completion of the course? Kanan International's IELTS course qualification validates that the candidate has a strong command over the English language and the ability to score high in the IELTS exam to get admissions at foreign institutions. Our instructors provide one-on-one assistance for improving your English skills. The certificate from the IELTS centre in Vapi signifies that the applicant is proficient in all the 4 IELTS modules: reading, writing, speaking, and listening. The credential is provided only after completing all the training and practical projects successfully.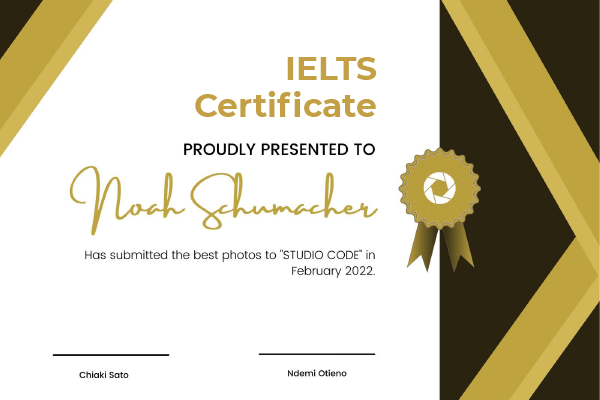 IELTS general training in Vapi
At Kanan International, expert mentors will take IELTS general training in Vapi. We are the top study abroad consultant in Vapi who can provide complete support from admissions to immigration. 2022 updated IELTS syllabus will be covered for all of our classes. Excellent IELTS test preparation materials and numerous practice exams. Affordable IELTS coaching fees.
IELTS academic training in Vapi
Kanan International IELTS academic training in Vapi is conducted by specialised trainers who are in the field for 7+ years. They have mentored over 500+ students, and are passionate about training. The entire pattern of the IELTS will be covered and make students improve in each area. Students get trained from the faculties who have delivered classes in a scheduled time with full involvement through both classroom and online sessions. Enroll in our IELTS Classes in Vapi. Obtain an IELTS score of 8+ in your first attempt and gain admission to a prestigious university in the United States or Canada.
Top scores from our IELTS coaching in Vapi
Kanan International IELTS coaching in Vapi has top scorers every year in each of our batches. More than 5000 students have attained this record by taking the training from us. IELTS band score of 6.5 and above is made by 85% of our students and a 7+ band score is secured by 60% of our students.
10000+
no of students in last 5 years
Top 7 IELTS listening preparation tips
Read the questions before the recordings begin to play. That way you are able to know which part of the recording you need to concentrate on.
If you aren't able to grasp the answers in recordings, don't stick with them. Try to pay attention to other recordings, as there are 4 recordings which you need to listen to.
Practice transcribing to improve your listening skills. Write down the entire speech of the recording while practising.
Make sure you practice listening to recordings related to the everyday social context and also the academic basis than other topics.
Practice note taking. In the listening section there is no possibility to pause the audio and hear it again. Make sure you jot down the key points which help you to answer the questions.
In the IELTS listening section you don't have the choice to hear the audio more than once. Practice likewise while listening at your home, to cope-up in the exam.
Focus on the conversations and speeches that are made by the main speakers. If you're listening to the everyday social context recordings, there will be more chances that you'll hear other speakers' words. Try to understand that.
English coaching for TOEFL, GMAT, GRE, AND IELTS
Kanan International is known for its study abroad coaching, also we are specialised in improving the students communication. Our trainers also help students with skill development, to help them crack their language exams, make them independent and ready to face a whole different life. As language plays an important role to do their studies abroad, no matter what courses you do at Kanan International you'll get coaching to improve your English.
Online IELTS academic training in Vapi
All our courses are specifically designed to support test-takers. We run online courses to help you improve your skills, with the flexibility of learning from a remote place.Live online classes - Develop your real-life English skills when you join your teacher and classmates.Flexible study time - Work at your own pace through online activities and videos to improve your reading, writing, speaking and listening skills.Personal support - Receive individual feedback and guidance from your teacher regularly.You will also get the recorded lessons of each course for a lifetime.
IELTS coaching for beginners, intermediates, advanced levels
Students who have the dream to study abroad but have hesitation to perform, students who are good in English but need some expert guidance, students who are proficient but need to know the technique to crack the exam, whatever the reason or the level you're in, you can get trained from our experts and can get the desired score. With the initial mock test performance, you'll get the personalized attention, get monitored and trained according to your ability.
IELTS coaching for Canada PR and study abroad - general and academic training
As a leading study abroad consultancy, our part to make you achieve the dream not ends only by the IELTS coaching but with the services you require. You'll get support for the university selection, admission, travel, accommodation, finance and a lot more. You'll get the complete guidance from our experts irrespective of the type of exam you're about to appear. Also, if your preferred destination is Canada and want to apply for the Canada PR, you don't have to worry about the process. We are the only ICCRC licensed institute who made many students' Canada dream possible.
IELTS doubt clearing sessions and coaching discussions in Vapi
Kanan International's secret of making students achieve high band scores in the first attempt is the doubt clearing sessions we conduct for every class we take. All of our classes have separate doubt clearing sessions which initiate the students to come up with questions without hesitation. Also, our trainers will clear the students' queries after the class hours and these sessions will be held at every practice and mock tests we conduct.
Everything you need to know about IELTS coaching in Vapi
IELTS exam eligibility: The age eligibility to do the IELTS exam is 17 years and the minimum qualification to do the IELTS exam is high school education.
Fee of IELTS exam: The IELTS registration fee is Rs. 15,500.
Types of IELTS exam: IELTS exam consist of two types: IELTS Academic and IELTS General.
IELTS exam duration: Each section carries different timing. The total duration of the IELTS exam is 2 hours and 45 minutes.
Retaking IELTS: There is no limitation in retaking the IELTS. You can appear for the exam any number of times you want to.
IELTS reschedule: IELTS reschedule can be done with the gap of 15 days from the exam date that is allotted to you.
10 tips for scoring 8+ band score in IELTS in the first attempt
Practice as many times as you can. You can go by practising each section, task and question types to get familiar with the exam pattern and can improve each of your skills.
Each section of the IELTS exam has a time limit. You'll have to handle that pressure and answer the questions efficiently. Try to practice that.
Don't spend too much time on one question in the exam. If you can't answer that question, try to move on to the next. Make the guess works as a final part.
The IELTS writing test comes with the word limit. Try to practice to present your opinion within the 150 and 250 word limit.
IELTS writing test score is measured by certain factors like how accurate and relevant your answers are, how clear your answers are, how well your usage of words, vocabulary, and grammar. Make sure you analyse these while you're practising.
In the listening part, pay attention to the conversation or speech which can help to reflect your answers. Take notes even while taking the practice test.
Try to speed up your reading skill. Master it by reading the topic which you're interested in and also don't forget to improve your skimming and scanning ability.
Improve your vocabulary by learning new words. Make sure those words are related to the academic environment.
Don't miss out on improving your grammar. As there is no separate area to test your grammar knowledge, it plays a key role in some sections.
Make your study plan and start the preparation as early as possible. Give necessary time to practice each section. The more time you have the more you can identify the minor errors you make and rectify it.
Reach our IELTS Coaching Center in Vapi
Kanan International IELTS Coaching Center in Vapi is located from the places such as Daman, Amli, Silvassa, Pardi, Parnera, Valsad, Dharampur, Bilimora, etc. Don't hesitate to reach us, as it takes some less time to visit.
Address of our IELTS Coaching Center in Vapi
101-3 ,V2 Signature, Daman Rd,
opp. PMC Bank, Chala,
Vapi, Gujarat 396191
Working hours :
09:00 am - 07:00 pm
FAQ - IELTS coaching in Vapi
What are the significant features of the IELTS coaching class offered in Vapi by Kanan International?
The key features of the IELTS training centre at Vapi are as follows -
Smart classrooms with a secure and hygienic learning environment.

Well-stocked with computer labs and e-libraries.

Mock test papers and high-quality study materials available for students.

The centre is also a place for online learning with good network connectivity. This means you need not travel to the place always.

Online webinars and live classes are also made available.

A well-planned learning centre.
How are the IELTS classes in Vapi beneficial?
The classes are meant to enhance your comprehension ability for texts in English. Our trainers also aim at improving your writing and speaking ability since while studying abroad, you'll be interacting with your peers and teachers mostly in English.
Does the IELTS training centre in Vapi offer online classes?
Yes, Kanan offers Live online classes and also webinars. You can avoid travelling and take our online IELTS classes from any remote location of your choice.
Do the IELTS trainers at Kanan, Vapi, teach at home?
We always teach our students in batches due to which teaching at home is not a practical approach followed by us. But we ensure our batch size is kept small so that we can deliver one-on-one attention to our students.
What is the duration of the IELTS classes in Vapi?
The total duration is 40 hours.
What is the IELTS course fee?
How much time is required to prepare for IELTS?
We recommend that students spend at least 8 weeks of their time preparing for IELTS.
What are the various sections of the IELTS exam?
There are 2 types of IELTS - academic and general. In each of these, there are 4 modules - Reading, Listening, Writing, and Speaking. Except for the reading and writing tests, rest are the same in both IELTS types.
How many times can I retake the IELTS test?
There are no limitations. You can retake as many times as you want to.
Is Kanan International coaching in Vapi located near me?
If you're planning to join our IELTS coaching in Vapi and you're situated in these places: Daman, Amli, Silvassa, Pardi, Parnera, Valsad, Dharampur, Bilimora, etc. Don't hesitate to reach us, as it takes some less time to visit.