TOEFL Coaching in Vadodara
Are you planning for higher studies in English-speaking countries like the USA, Canada, Australia? Or are you looking for approval of a skilled migration visa to these countries? You must have a good score in the Test of English as a Foreign Language (TOEFL) conducted by ETS. Kanan International takes TOEFL coaching in Vadodara regularly.
TOEFL scores are accepted by more than 11,000 universities globally in over 150 countries. A satisfactory TOEFL score is proof of your (non-native speaker) English language proficiency, and it will ensure admissions in top grad schools in countries like America. Apart from conducting TOEFL coaching in Vadodara, we also provide study abroad consultancy services and also courses like IELTS, GRE, GMAT, SAT, etc. Having tie-ups with 150+ universities globally, we are a pioneer in this field of test prep and student visa guidance. Enroll now in our next TOEFL training batch and score guaranteed high marks in your first attempt.
What is the Syllabus for the TOEFL course in Vadodara?
Stuck with outdated TOEFL resources? Wondering where to get updated study resources and practice test questions? Then, Kanan International needs to be your choice. The syllabus of our TOEFL course in Vadodara follows the pattern that is issued by ETS. Right from our class training, resources, test format, to giving study abroad guidance we ensure that our students' receive the updated information only. Let's now look into the TOEFL exam syllabus:
TOEFL reading test
You'll be given 3 to 4 passages in the TOEFL reading test which has 30 to 40 questions (each 10) to answer. Those questions involve reading factual information, inference and rhetorical, reading vocabulary, sentence simplification, insert text and prose summary. And, you'll be given 54 to 72 minutes to complete the section.
TOEFL listening test
The TOEFL listening test is categorized into two types, where you've to listen to lectures and conversations to answer. You've to listen to 3-4 lectures and need to answer 6 questions for each lecture. After that, you've to hear 2-3 conversations and answer 5 questions each. You're given 41-57 minutes to complete the entire section of the TOEFL listening test.
TOEFL writing test
The TOEFL writing part carries two tasks: Integrated and Independent writing tasks. Integrated writing task will test your combination of skills. You'll be provided a passage to read, a lecture to listen to and with that you've to write your answer in 20 minutes. While in an Independent writing test, you've to write an opinion for a topic and an essay about your personal experience in 30 minutes.
TOEFL speaking test
As a writing test, the TOEFL speaking test also involves two tasks: Independent and Integrated speaking. Independent speaking task involves providing your ideas, opinions, and experiences. While in an Integrated speaking task, you've to listen to the audio, read and then speak to respond or just listen and speak in response. You'll be given preparation time as 15-30 seconds and response time as 45 or 63 seconds.
Our TOEFL course in Vadodara involves giving training in each of these sections, question types and tasks by following the updated ETS syllabus to make you score high.
What are the upcoming batches, schedules, timings, duration, course fees of the best TOEFL coaching center in Vadodara?
Our TOEFL coaching center in Vadodara always looks for students' convenience and hears their concerns, which makes us offer weekends, weekdays regular, mornings, evenings, online, and fast-track batches. We conduct our TOFEL course in Vadodara in different batches, timings, and dates for students' benefit. Please refer to the below table for our upcoming TOEFL batches.
| TOEFL Batch in Vadodara | Batch starts on | Timing | Duration of the course | Availability |
| --- | --- | --- | --- | --- |
| Weekdays regular | 23 May 2022 | Flexible Timing between 9.30 AM - 8.30 PM | 60 hours | |
| Weekdays morning | 24 May 2022 | 9.30 AM - 8.30 PM | 60 hours | |
| Weekdays evening | 27 May 2022 | 9.30 AM - 8.30 PM | 60 hours | |
| Weekends | 30 May 2022 | 9.30 AM - 8.30 PM | 60 hours | |
| Online batch | 1 Jun 2022 | 9.30 AM - 8.30 PM | 60 hours | |
| Fast-track batch | 1 Jun 2022 | 9.30 AM - 8.30 PM | 60 hours | |
TOEFL Batch in Vadodara
Batch starts on
Timing
TOEFL course fees in Vadodara
Duration of the course
Availability
Weekdays regular
23 May 2022
9.30 AM - 8.30 PM
60 hours
Weekdays morning
24 May 2022
9.30 AM - 8.30 PM
60 hours
Weekdays evening
27 May 2022
9.30 AM - 8.30 PM
60 hours
Weekends
30 May 2022
9.30 AM - 8.30 PM
60 hours
Online batch
1 Jun 2022
9.30 AM - 8.30 PM
60 hours
Fast-track batch
1 Jun 2022
9.30 AM - 8.30 PM
60 hours
Need a customised TOEFL coaching center in Vadodara? Please fill in the enquiry form to receive a call back from our study abroad expert. Our expert counsellor will arrange a free demo class for TOEFL and an open study abroad career consultancy.
Who will Train You ?
What is the coach/trainer profile of TOEFL classes in Vadodara?
Study abroad experts who have 7 years of experience of taking training for courses like TOEFL, IELTS, Spoken English and other, trained 2000+ students, and made them clear in the first attempt.
All of our TOEFL classes in Vadodara are conducted by mentors who have master's degrees in English.
They have the certification such as DELTA (Diploma in Teaching English to Speakers of Other Languages), TESOL (Teaching English to Speakers of Other Language), TEFL (Teaching English as a Foreign Language), CELTA (Certificate in English Language Teaching to Adults), TOEFL (Test of English as a Foreign Language).
All of our TOEFL classes in Vadodara trainers are friendly in handling students', patience in clarifying students' doubts, interactive, and have key skills such as communication, presentation, student counseling, and also the four English skills.
Our trainer's career path involves giving English language training, Spoken English training, soft skill training, and study abroad courses training, hence you don't have to worry about your study abroad dream.
To know the students' approach and their struggles and difficulties in the TOEFL exam, our trainers often appear for the exam.
With years of experience and 2000+ students' record they have their own strategies and teaching style to train students' based on their capability level.
Along with taking regular classes our trainers will help you by giving study abroad guidance, as they have years of experience in it.
10 Reasons why you should enroll for TOEFL training in Vadodara at Kanan International
There are other good TOEFL Coaching institutes and English language schools in Vadodara, but Kanan international is a class apart when comparing our pedagogy with them. Here are the 10 reasons why Kanan is the best TOEFL coaching institute and why you need to take TOEFL training in Vadodara.
We work with only very experienced TOEFL trainers in Vadodara. Our trainers are Certified English language experts with more than seven years of experience preparing students for competitive English language exams like TOEFL, IELTS, etc.
We provide a very affordable tuition fee for TOEFL prep in Vadodara. Our motto is 'Making International Education a Reality for Everyone.' We want to reach out to all sections of society. That's why we have very reasonable TOEFL coaching fees in Vadodara, that is INR. 15K.
While most TOEFL courses in Vadodara strive to make their students competent, we at Kanan International's TOEFL course in Vadodara aims for students' excellence.
With our senior TOEFL coaching instructors' help, we are the only TOEFL training center in Vadodara that guarantees a high score in a single attempt.
We have a TOEFL trainers team to train you in different sections of the TOEFL exam like Reading, Speaking, Listening, and Writing.
We conduct TOEFL classes in Vadodara in different batches like morning batch, evening batch, regular batch, weekend batch, weekdays regular batch, fast-track batch, online batch, etc., upon receiving inquiries and requests for all these timings. This flexibility in timings has helped our students considering their convenience aspect.
Apart from TOEFL, we also have quality & expert teachers for other reputed foreign university entrance examinations and international examinations like GRE, IELTS, GMAT, SAT, PTE, Duolingo, etc. We have separate trainers for all these exams to help students prepare well and score high. In this way, we maintain the highest training quality.
We are a unique tutorial center that offers TOEFL tutorials in Vadodara. For the simple reason, our training & prep materials, along with video lessons, are outstanding and prepared by dedicated staff. Our training will help you come out in flying colors in iBT and TOEFL PDT (Paper Delivered Test). Please note that computer-based tests are not valid anymore.
Kanan International is a leading education consultancy and coaching center for TOEFL prep in Vadodara that has been trusted and positively reviewed by more than 20,000 students.
With our dedicated computer lab, we simulate the TOEFL exam environment and conduct practice exams and mock tests for students. These exams will help you answer quickly, well within the duration. We conduct special coaching classes for the weak students and separate sessions to clear student doubts based on test performance.
We hope now you have 10 reasons to reach out to the best TOEFL coaching institute in Vadodara and kickstart your TOEFL training in Vadodara with a demo class.
What is TOEFL?
Test of English as a Foreign Language (TOEFL) is a test that assesses your ability in the English language by measuring your skills such as reading, writing, listening, and speaking on the scale of 0 to 30 for each. The purpose of conducting this test is to analyse whether you are able to manage the academic environment where the lectures are handled by native speakers.
Format of the TOEFL test
The format of the TOEFL test involves appearing for four main sections: Reading, Listening, Speaking, and Writing. The TOEFL iBT is offered in three ways: test centre, home edition, paper edition. Even though you need to take these sections separately, you've to perform the combination of these skills. The total test will take about 3 hours to complete.
Who can do this TOEFL course in Vadodara?
The TOEFL test is taken by over 35 million people who want to establish their English ability. If you're someone who is planning to do your studies, work or immigrate to the countries like US, UK, Canada, Australia, etc, you need to avail our TOEFL course in Vadodara. Kanan International being an expert in the industry with a base of 26 years, we know the strategies to get you a high score.
What is the eligibility or prerequisite to join our TOEFL institute in Vadodara?
Preparing for the TOEFL test not only involves learning, studying, and taking the test, but you also have to get prepared with the documents and the eligibility requirements. The eligibility or prerequisite to appear for the exam and join our TOEFL institute in Vadodara are:
You need to provide a valid, original ID that has your name, photograph and signature while registering for the TOEFL exam.
The age limit to appear for the TOEFL exam hasn't been mentioned by ETS. The TOEFL Junior test is also available for the students who are 11 and above.
The qualification requirement is minimum 10th, 12th, however it's not specified by ETS.
Have a valid, original, non-expired passport to appear for the exam and to fulfill your abroad dream.
If you're retaking the TOEFL exam, ensure that you have a gap of 3 days from the previous test date.
There are no specific eligibility criteria for the TOEFL exam prescribed by the ETS. However, these are the basic things you need to consider looking into. From clarifying your queries, guiding for registration to making you get trained, Kanan International experts will be there for you. Join our TOEFL institute in Vadodara !
TOEFL Training with Spoken English classes
Speaking in English fluently is one of the important aspects in the process of fulfilling your abroad dream. Maybe you're good at English but nervous about having a conversation with a native speaker? Don't worry, Kanan International takes Spoken English classes along with TOEFL training to make you feel more confident while interacting with native speakers.
Batch size for TOEFL training in Vadodara
We conduct daily, weekly tests for every batch (online and offline) of our TOEFL training in Vadodara.
Having a motto of making every student clear the exam on the first attempt, we prefer limited students in all of our batches.
There will be no difference in any of our batches, be it online or offline. Your TOEFL training in Vadodara will be undertaken by the 7+ years certified and experienced trainers.
All of our batches are moving forward with the primary aim to fulfil the purpose of your abroad dream, thus along with the test training, we'll provide information, guidance, assistance to do that.
Choose any of our batches (weekdays regular, mornings, evenings, weekends, fast-track batches) to prepare for your exam. You also have customised batch option where you can fix the time slot with our counsellors assistance.
Coaching modes for TOEFL Vadodara preparation batches
Online coaching for TOEFL: Are you in search of the best TOEFL online coaching? Then don't look further. With a base of 26 years, Kanan International is evolving with the trends by offering live interactive sessions from which you can prepare for the exam within your comfort.
Classroom coaching for TOEFL: Searching for classroom-based experience for TOEFL preparation? We're evolving with the trends, but we never fail to hear our students' concerns. That's why we take classroom coaching for TOEFL for the people who prefer real-time training. As online coaching, our classes involve tests, study plan, study abroad information and many more.
Have queries regarding TOEFL dates in Vadodara or TOEFL Vadodara centre or TOEFL fees in Vadodara or TOEFL coaching classes in Vadodara?
For any kind of TOEFL test information or study abroad clarification, you can seek help from Kanan International experts. We have a special deal for you! Please fill up the inquiry form for the TOEFL course in Vadodara. Our study abroad counsellors will contact you and arrange for a free demo class from our TOEFL trainer and an open study abroad consultancy.
To make it easier for you and to get the information quickly, we follow the hashtags pattern. You can use our #TOEFLClassesinVadodara or #TOEFLprepwithkanan hashtags to raise your questions at our social media handles.
Reviews
Our students who are proud of their achievements, eventually become our brand ambassadors. We're indebted to them.
I have my deepest gratitude for the Kanan team. They were with me throughout my journey to Centennial College, a premium institution in the USA. Kanan's counsellors are true study abroad experts, carefully helping me at every step. I'm thrilled to have associated with Kanan and turn my dream into reality.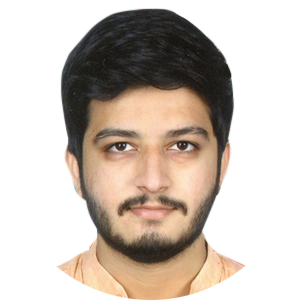 I would like to thank you and your team for all of your support and guidance throughout the whole process. You've been extremely helpful and supportive at every step. I'm very happy with my experience with Kanan International. I will definitely recommend it to others. Thank you once again.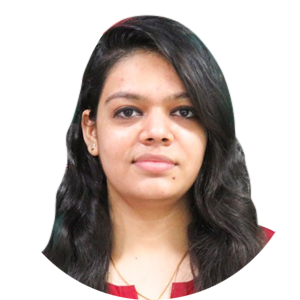 It was pleasant to work with Kanan International. Counsellors provided helpfuladvice and up-to-date information. Fast, efficient service was provided. Legitimate companies are becoming more difficult to find. It has been really beneficial to work with their counsellors. I am very grateful to them.
Certification
By taking TOEFL coaching in Vadodara from Kanan International you'll get the certificate of completing the course. To avail the certificate, you need to attend all of our classes regularly, take every practice and mock tests, need to complete each section, type of question, based on your progress and performance, you'll get the course completion certificate. The certificate shows your English language ability based on the training given by us. To prove your ability to universities you need to appear for the exam.
TOEFL training in Vadodara
There is no video-based pre-recorded training or suggestion-based training where trainers will come for some days and give guidance at Kanan International. Our experienced and certified trainers will give real-time support, take classes by covering the entire syllabus, sections, conduct tests, pay individual attention, regular feedback, track your performance, offer study materials and study plans and give study abroad guidance. Enroll in our TOEFL training in Vadodara!
Top scores from our TOEFL coaching in Vadodara
Based on the convenience of locality, student-teacher ratio, small batch size, infrastructure, popularity among our student alumnus, thousands of positive reviews and ratings, we provide the best TOEFL coaching in Vadodara. Consistently helped our students score high marks in the TOEFL exam for the past 24 years. On average, our students scored 90 to 100 out of 120 in the TOEFL iBT Test (Internet-based test). 90 to 100 is a good score, considering many colleges and universities accept this score.
10000+
no of students in last 5 years
English coaching for TOEFL, GMAT, GRE, AND IELTS
If you're someone who wants to study, work or immigrate abroad countries, then considering your English communication is essential. Even though courses like TOEFL, IELTS are conducted to test your English ability, it has some pattern, format, type of questions and it has only one speaking section involved. Thus to improve your communication skills, we provide English coaching for study abroad courses like TOEFL, IELTS, GRE, GMAT, SAT, etc.
Online TOEFL training in Vadodara
Do all of your other activities and in the meantime prepare for the TOEFL exam to score high by taking our online TOEFL training in Vadodara. We make sure our online batches are interactive and as real as possible. Our online batches have a limited number of students thus we are able to concentrate on each of the students' performance. We conduct regular practice and mock tests to prepare you for the exam and make you get the desired score.
TOEFL coaching for beginners, intermediates, advanced levels
All of our classes are meant for all capability levels of students (beginners, intermediate, advanced). Our trainers take classes, clear all of your doubts, give individual attention and if you feel that you need more care in a particular section, feel free to ask that, our experts will assist you. To provide training and to know about your abilities more precisely, we conduct mock tests initially while joining.
TOEFL coaching for study abroad
As you're taking Kanan International TOEFL coaching for study abroad, we make sure along with taking classes according to the syllabus and conducting tests, we provide information regarding the current happenings of abroad countries. We provide immigration consultancy, visa guidance, student visa counselling, international sim card, travel assistance and much more to make your study abroad experience smoother.
TOEFL doubt clearing sessions and coaching discussions in Vadodara
Our TOEFL training involves giving equal importance for covering each section, question, concept, and also for clarifying all your doubts. That's why we have a separate session for doubt-clearance. You can ask your queries during lectures, after lectures and also on alternative days by which you can go deeper in the concepts and come up with your doubts. Also, we have discussions after every test taken by students. These discussions will help you to understand other aspirants' strategies and can get insights from them.
Everything you need to know about TOEFL coaching in Vadodara
The validity of the TOEFL Exam: TOEFL test score is valid for two years.
Eligibility for writing TOEFL Test: There is no standard eligibility for the TOEFL exam, But it is recommended that you completed at least 10+2 from any board of study.
TOEFL for admissions: Even Though a good TOEFL score is a must for admissions into top grad schools, there will be other university-specific criteria like academic qualifications, work experience, age, etc.
TOEFL registration fees: The prescribed TOEFL will vary according to the test centres and date. But on average, it will cost around USD 185.
Syllabus for TOEFL exam: TOFEL exam syllabus has four sections: reading, writing, listening and speaking.
TOEFL exam dates for 2021 and 2022: Test dates will vary from centre to centre. You can check the date for your convenient test centre here.
Tips to secure top score in TOEFL
Start by analysing your ability in each of the sections of the TOEFL test with any sample questions available online. Make sure it was taken by the known source and updated material.
After analysing your skillset, prepare your learning plan focusing on the lacking areas. But, don't overdo it. Ensure your study plan covers entire sections and question types.
Also, ensure your study plan involves daily or weekly practice tests. And also, conduct mock tests after completed learning each section.
While taking tests, have an eye on your utilisation of timing. Note for which questions/task you're struggling with, and spending much time.
Remember, your TOEFL test involves a combination of skills. In the writing test, within 20 minutes you need to read, listen and write the answer. So it's important to focus on improving each of your skills.
Allocate a revision part in your study plan. You can have your own formulas, strategies, techniques, which makes your preparation easy and also comes handy while revising.
Make sure all of your learnings, test materials follow the original test format. Don't practice your listening skills with some random audio, instead you can listen to the academic based lectures and conversations.
Don't ignore your minor errors, be it grammatical or the choice of words, spellings or any, as this plays a major role in affecting your score.
Even though you've taken a practice test for each question type and mock test for each section, make sure you've some time to take the complete TOEFL test in the duration of 3 hours as similar as you take on the test date.
Even if you've followed all these tips, it's essential to get some guidance from the experts. Kanan International trainers will do that for you by giving guidance to get the desired score.
Reach our TOEFL Coaching Center in Vadodara
We are conveniently located in Vadodara. Our TOEFL coaching center can be reached easily from areas like - Alkapuri, Karelibaug, Vasna road.
Address of our TOEFL Coaching Center in Vadodara
Kanan House, 2nd Floor, D – Wing,
Trident Complex, Opp. Adani Gas Station,
Race Course,
Vadodara, Gujarat 390007
Working hours
09:00 am – 09.30 pm
Landline : 0265-2333560, 0265-2334590/09
Mobile No : +91 90999 43285, +91 89808 87776
Email ID : baroda@kananinternational.com
Faq - TOEFL coaching in Vadodara
What is the course fee for TOEFL Training in Vadodara?
While many of the institutes that provide TOEFL training in Vadodara do not have fixed pricing for their TOEFL classes, Kanan International's TOEFL coaching fee in Vadodara is INR 15K.
Is Kanan International TOEFL coaching in Vadodara located near me?
Kanan International is conveniently located in Race Course Rd, Manjalpur, Khodiyar Nagar. You can reach our centre within 10 minutes from various localities in Vadodara like Alkapuri, Karelibaug, Vasna road, etc.
When will I be notified about my TOEFL test centre in Vadodara?
The selection of your TOEFL test centre in Vadodara is done upon registration. You're supposed to choose your location, time and date.
Will TOEFL tutorials in Vadodara help with the test registration process?
Counsellors of Kanan International TOEFL institute in Vadodara will assist you with the registration process, provide visa guidance, travel assistance and much more.
Do TOEFL tutorials in Vadodara provide study materials?
At Kanan International, we provide study resources, sample test papers, books, recordings of online class, revision notes and others.
When will the candidates from Vadodara get the TOEFL test score?
Get the TOEFL test score from your ETS account. If you've taken the TOEFL test in the centre or home based edition, you'll receive the score after 6 days. If you've taken the paper edition test, you'll get it within 11 to 13 days.
How should a TOEFL test taker prepare?
You can prepare for the TOEFL exam and get training from the Kanan International experts who have trained nearly 2000+ students and made them score well in the first attempt itself. Our TOEFL preparation involves having regular classes that cover the entire syllabus, frequent tests, interactive discussions, doubt-clearing sessions, and study resources.