SAT Coaching in Indore
SAT exam is for students aiming to do undergraduate courses, the exam is conducted by the College Board. Want to join the best SAT coaching in Indore? Look no further. The 25 years experience we have, the 1lakh number of students' dream accomplishments we made, the 5+ years expert trainers we have, study resources we give, the training we provide, everything defines us as the best SAT training in Indore among students.
Our SAT coaching in Indore gives the students everything they want to pursue their international education. The training for the exam, tips & techniques to crack the exam, study materials, prep portal, class recordings for the reference, discussions to know the study abroad information, sessions to clear with their queries, and support by counsellors to resolve and help with any requirements. We are specialists in all of the study abroad courses such as IELTS, TOEFL, GMAT, GRE, SAT, etc.
What is the syllabus for the SAT course in Indore?
Learning material, test materials, study resources, are the important sources to excel the SAT exam. Our SAT course in Indore is conscious about these, and thus creates the best preparation material, updating the syllabus by following the official conductors to make our students get the proper training and score high.
SAT Reading test
The SAT reading test comes with the passages which test your reading, skimming, scanning, understanding ability. It involves reading passages, passages pair, and passages with data. These passages carry a total of 52 questions, where you'll be given 65 minutes to complete. You'll get complete guidance for this section at Kanan International by giving practice to read each passage and improve your understandability.
SAT Writing and language test
The SAT writing and language test analyses the ability of the students' understanding in various topics like literature, history/social studies, humanities, and science. This comes with 4 passages with 11 questions each and the duration of this test is 35 minutes. The section is to test the students' readiness to take notes in the lectures, the understanding of language and others in the academic environment.
SAT Mathematics test
In the SAT mathematics section you'll be tested with the format of: with calculator and without calculator. Mathematics will be one of the main subjects, students' aiming to pursue undergraduate courses. There will be 38 questions, where you'll be given 55 minutes to complete, these questions can be solved with a calculator. And, there will be a set of 20 questions given, where you need to answer in 25 minutes without a calculator.
SAT Essay test
Students can take this optional test only if your university requires it or you're wanting to showcase your reading, writing, and analytical skills. A passage of 650-700 words will be given to read and answer within 50 minute.
Kanan International SAT course in Indore always follows the updated syllabus and will give guaranteed results in the first attempt itself. Take our coaching and get the benefit!
What are the upcoming batches, schedules, timings, duration, course fees of the best SAT coaching center in Indore?
Here you'll get the information of batches, batch timings, duration of the class, fees for each batch of our SAT coaching center in Indore. You can also reach our counsellors to get the detailed information.
| SAT Batch in Indore | Batch starts on | Timing | Duration of the course | Availability |
| --- | --- | --- | --- | --- |
| Weekdays regular | 30 May 2022 | Flexible Timing between 9.30 AM - 8.30 PM | 60 hours | |
| Weekdays morning | 31 May 2022 | 9.30 AM - 8.30 PM | 60 hours | |
| Weekdays evening | 3 Jun 2022 | 9.30 AM - 8.30 PM | 60 hours | |
| Weekends | 6 Jun 2022 | 9.30 AM - 8.30 PM | 60 hours | |
| Online batch | 8 Jun 2022 | 9.30 AM - 8.30 PM | 60 hours | |
| Fast-track batch | 8 Jun 2022 | 9.30 AM - 8.30 PM | 60 hours | |
SAT Batch in Indore
Batch starts on
Timing
SAT course fees in Indore
Duration of the course
Availability
Weekdays regular
30 May 2022
9.30 AM - 8.30 PM
60 hours
Weekdays morning
31 May 2022
9.30 AM - 8.30 PM
60 hours
Weekdays evening
3 Jun 2022
9.30 AM - 8.30 PM
60 hours
Weekends
6 Jun 2022
9.30 AM - 8.30 PM
60 hours
Online batch
8 Jun 2022
9.30 AM - 8.30 PM
60 hours
Fast-track batch
8 Jun 2022
9.30 AM - 8.30 PM
60 hours
Are you struggling to figure out the timing that suits your needs? Not happy with the above timings? Don't worry, reach us to get your needs fulfilled. We offer customised batch timings for students who are having concern about the above batches at our SAT coaching center in Indore.
Who will train you?
What is the coach/trainer profile of SAT classes in Indore?
Faculties who are having expertise in the study abroad course training and specifically in the SAT exam, will train you.
Trainers of our SAT classes in Indore have been in the teaching and training field for years. They have served nearly 5 years only to train students for the SAT exam.
25000 students got trained from our trainers in the 5 years. Most of them are top scorers in their first attempt.
Serving students for years, trainers of our SAT classes in Indore are specialised in handling them, knowing their ability, and giving training as per their skillset.
Taking classes for years made our trainers come up with their own strategies, techniques, formulas, shortcuts to make the preparation easier.
The format of the SAT exam gets updated based on the expectations and change of trends in the education field. Being in this field, our trainers know how to tackle those and make students get prepared.
Our trainers put effort into making students understand each section of the SAT. They give individual training to each students, interact with students to clear doubts after class hours.
Frequent sessions will be initiated by trainers to make students aware about requirements and information to study abroad rather than just knowing about the SAT exam.
10 reasons why you should enroll for SAT training in Indore at Kanan International
The key aspects students look at the SAT training in Indore are the main consideration of Kanan International. Check out those to make the right decision:
There will be no restrictions or requirements to join our institute. All you need to have is a dream to pursue your international education and a basic level of English language.
The students count is limited for all of our batches to provide more personalised training, as the ability level of students vary from one another.
Customised learning plans will be given for students to do their practice and learning after class hours.
Students will get training from the 5+ years experienced faculties who know every aspect involved in making you score high in the SAT exam.
Flexible timing is available at our institute to make students conveniently do their SAT preparation.
Mentor support will be provided for every student till they appear for the exam and also students who take our consulting service get support till they get accommodations and also post-service support if required.
A diagnostic test will be conducted to know the level that students are at and they will get training, guidance accordingly.
Frequent practice tests, mock tests, sectional tests, question types-based tests will be conducted to make them get a complete understanding and proper training.
SAT is one of the courses we offer that is involved in pursuing international education. Training for courses such as IELTS, TOEFL, GRE, GMAT, etc will be taken here.
To make the admissions process and Canada PR simpler, we have made tie-ups with 150+ institutes and got ICCRC licence.
Taking SAT training in Indore from our institute will definitely help you to achieve your dream. We are named as the best SAT coaching institute in Indore by our students. Join us to know how!
What is SAT exam
Scholastic Assessment test (SAT) is an exam which is held for students who want to do undergraduate courses in countries such as the US and Canada and prove their skillset. This test is administered by the College Board which tests students' primary areas such as: reading, writing, and mathematics.
Format of the SAT test
The types of the SAT test include: SAT general and SAT subject test. The SAT general test comprises three sections and with an optional section. The sections are: Evidence based reading and writing, mathematics, and optional section is the essay test. The SAT subject test needs to be taken only if students' choice of course and university requires it. It involves five subject areas: English, history, languages, mathematics, and science.
Who can do this SAT course in Indore?
The SAT course in Indore of Kanan International can be taken by students who want to establish their skillset to get admissions in US, Canada universities. Students who don't know the direction of how to achieve their study abroad dream and who want a mentor by their side to guide every aspect, need to take our SAT course in Indore.
What is the eligibility or prerequisite to join our SAT institute in Indore?
If you're wondering whether you are eligible to take the SAT exam or not, then you need to look at these requirements, where our SAT institute in Indore listed out for you:
The age of 17-18 needs to be fulfilled by the students wishing to appear for the SAT to do the undergraduate course.
Qualification to take the SAT exam is high school education such as 12th or equivalent course.
Licence, photo identification, passport, marksheets are the documents students' need to prepare to do the SAT exam and for admissions.
Registration for the SAT exam is required and the admission ticket is required to appear for the exam.
Kanan International conducts a diagnostic test to know your ability in each section of the SAT exam. You need to take this to proceed with our classes.
Making all these requirements, processes, and procedures simpler is the motto of our SAT institute in Indore. By enrolling at Kanan International, you don't have to worry about any of the steps involved in getting your study abroad dream fulfilled.
SAT training with spoken English classes
We conduct special classes for spoken English to make our students get a complete and hassle-free study abroad dream fulfilment. Our spoken English classes will not only help you to pursue your international education but also help you in career advancement. You will not learn how to communicate fluently in English at Kanan International, you will practise and excel by speaking in English with our expert trainers. If you're taking SAT training from us, take our spoken English classes also to get fully prepared.
Batch size for SAT training in Indore
The batches involved in our SAT training in Indore are weekdays regular, morning, evening, weekends, online, offline, and fast-track.
We have students who have secured high scores by taking our training in 15 days. Fast-track classes are for students who have limited time, but the quality of our SAT training in Indore will not be limited.
Customised batches are available at our institute to make our students conveniently prepare for their SAT exam.
Fewer students with maximum results is the scenario of our training. We have a limited number of students in all of our batches.
Individual attention, assessment, feedback will be given to all of our students, as our classes have fewer students to train.
Coaching modes for SAT preparation batches
SAT coaching online: Finding the right institute for online SAT coaching is tedious. Leading institutes like Kanan International with 25 years of expertise providing interactive live online classes with expert trainers, putting a lot of effort to make students conveniently get trained for the SAT exam.
SAT coaching offline: Offline classes are conducted in a completely different way from the usual classes. We give students' a perfect infrastructure, expert faculty to help with the SAT course, a mentor for all the study abroad needs, study resources for your reference and others to help you get trained well.
Have queries regarding SAT dates in Indore or SAT Indore center or SAT fees in Indore or SAT coaching classes in Indore?
If you're someone seeking for any of the study abroad information, or specifically about SAT exam, duration, exam pattern, eligibility, or about our SAT coaching classes in Indore, reach Kanan International without any thought.
You can ask your queries with the following hashtags: #SATclassesinKhanna and #SATprepwithKanan. The purpose of these hashtags is to make students clear with all their study abroad queries. These hashtags act as a one-stop place to rectify all your queries.
Reviews
Our students who are proud of their achievements, eventually become our brand ambassadors. We're indebted to them.
There are no words to praise services of Kanan International Indore Office.From Educational Counseling to IELTS Exam , From Fees Transfer To GIC Assistance , From Visa Application To Medical Exam From Biometrics To Visa Approval And Finally Quick Arrangements For Indirect Route Package For Complete Service And Superb Experience
It was a great experience working with Kanan International, Indore, It was there constant support, guidance and motivation that not only helped me to get admission in Conestoga College of Canada for Healthcare Administration and Service Management for May 2021 intake, but also helped me in completing all my visa formalities flawlessly.
Kanan Indore team helped me from the very beginning. They helped me throughout the process and only because of the Kanan Indore team I am able to get admission and visa for Sacred Heart University. . They even helped me out in all the formalities and to arrange all the paperwork related to my Visa, Travel etc. I have had amazing expirence with Kanan Internatioal, they are realy helpful in choosing right university for the correct course.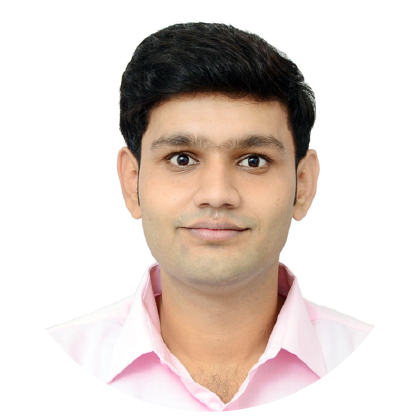 Certifications
Kanan International offers certificate courses for students who are aspiring to study abroad. After completing our training, performing tests, our trainers will provide the free course completion certificate. This is to motivate students and show the readiness to appear for the exam. This certificate can be an evidence to showcase your skills during job interviews. But, to get admissions you need to appear for the exam.
SAT general training in Indore
SAT general test is the common test that students who want to do undergraduate courses undergo. Our SAT general training in Indore goes through the pattern that the College Board prescribed. We follow the syllabus which they prescribed, but our classes will be structured in a way that is understandable by all types of students. The study plan will be given for each student, study materials will be provided. We conduct practice, mock tests and also sectional tests to make them score well.
SAT subject training in Indore
There are very few institutes that offer complete support for the SAT subject test. SAT subject test involves five primary subjects such as Mathematics, Science, English, History and Language. We have experts who specialise in these subjects by having an experience in giving lectures for the specific degree and also in giving SAT training. If you're stuck with any of the SAT subject test related questions, reach Kanan International to get resolved.
Top scores from our SAT coaching in Indore
Top scorers are the identity of our SAT coaching in Indore. Irrespective of the ability students' got, batches they choose, we have experts to train them to get the top score. Our final days of classes end with the mock test with a desired score. Half of our batch students secured 1000 and above in the SAT exam.
10000+
no of students in last 5 years
English coaching for TOEFL, GMAT, GRE, SAT AND IELTS
Kanan International offers English coaching for study abroad exam courses such as TOEFL, IELTS, GMAT, GRE, SAT, etc. Our English training is applicable for all kinds of proficiency levels. We make our students get practised to communicate effectively in any environment, specifically in the abroad countries and with the native speakers.
Online SAT training in Indore
Taking our online SAT training in Indore eliminates your travel time, helps you to diversify your time for different projects/areas and in the meantime get completely prepared for the SAT exam, get the study resources you want to practice, get the techniques and shortcuts to ace the exam, get guidance for all the sections of SAT, support for study abroad needs and others. Joining our online training makes you put less effort on all areas and focus on the learnings given by the trainers.
SAT Coaching for beginners, intermediates, advanced levels
Being in the industry for years, we have handled many students with different levels of skill set. Our SAT coaching classes, study materials, study plan, everything was created on the basis of making students clear and understand each concept. This allows us to create a well structured class format for the SAT course. Kanan International SAT coaching pattern is developed by keeping the students' ability in mind. Students of any level can take our SAT coaching without hesitation.
SAT coaching for study abroad
Taking SAT coaching is one aspect to get your study abroad dream, fulfilling it on the whole requires expert support. Here, at Kanan International we help students with every service that is involved in pursuing international education and also provide study abroad information. You'll get support for the exam registration, coaching, application, documentation, admission, travel, accommodation, and other.
SAT doubt clearing sessions and coaching discussions in Indore
Asking doubts are the base of improvements for any skill. Thus, we concentrate more on the clarification and understanding of every section in the SAT exam. There is no limit for students to ask doubts in the classes. Although, our trainers confirm that every student got clear at the end of the classes. And, separate sessions will also take place for every batch and after every test students' take.
Everything you need to know about SAT coaching in Indore
There are no eligibility requirements in the SAT exam. Age, educational qualification, subject you've studied are not specified particularly, check with the university you are about to study.
The fee of the SAT exam is $104 (Rs. 7, 700). If you're taking the essay section in the SAT, the fee is $117.
SAT exam types involve: SAT general and SAT subject.
The SAT exam lasts for 3 hours 50 minutes. The additional 50 minutes will be for the optional essay section.
SAT exams will take place in March, May, June, August, October, November, and December each year.
Retaking the SAT exam can be done any number of times.
Rescheduling the SAT exam can be done by changing the details of the registration details. These changes will be done by incurring charges.
Tips to secure top score in SAT exam 2022
Get the syllabus from the official website. Know the pattern of the SAT exam. Start preparing your study plan based on your skill set and prioritise the sections.
Research the proper material for learning, practice, mock test before starting your SAT preparation.
Start with the initial mock test to know where you're at regarding the sections of the SAT exam. It shows you clearly the areas which you need to concentrate first and others.
Allocate a separate time for learning and practice in a day/week in your study plan.
Practise every question type that is involved in each section. After completing the practice of all the question types, take the sectional test to improve.
Follow the duration as per the syllabus not only for the mock test, even while taking the sectional tests.
Focus on how much time you spend for a question type or tasks in each section. Spending more time on one area will make you end up not answering the entire question. Practice with time slots to cope-up.
Negative scoring is not the case for the SAT exam. You can answer the question which you think is difficult, at last. But don't skip any questions.
Concentrate on the key parts like skimming, note-taking, grammar, spelling, to avoid minor errors.
Have a mentor by your side to clarify all your doubts. Trainers of Kanan International will give complete support regarding the SAT exam.
Reach our SAT Coaching Center in Indore
Kanan International SAT coaching in Indore is situated at Sneh Nagar, Sapna Sangeeta Road, Indore, which can be reachable from cities such as Hatod, Betma, Sanwer, Depalpur, Dewas, Manpur, etc.
Address of our SAT Coaching Center in Indore
2nd Floor Navrang Plaza,
35 Sneh Nagar, Sapna Sangeeta Road,
Indore, Madhya Pradesh-452001, India
Working hours :
11:00 am - 07:00 pm
Mail ID : indore@kananinternational.in
Mobile No : +91 731-4248100, +91 88789 21000
Faq - SAT coaching in Indore
Which online coaching is best for SAT?
Kanan International online coaching is best for SAT exams. We take live classes instead of video lectures. The classes will be interactive and personalised, limited with few students, have frequent tests, best resources to study, trainer and mentor support, doubt clarification sessions, and have study abroad discussions.
Which institute is best for SAT?
The institute that is best for SAT is Kanan International. Cambridge and British Council specialists and mathematics experts will conduct the test. By taking training at our institute nearly 80% of students cleared the exam with great scores.
What are the approximate fees of enrolling in the SAT training in Indore?
The fee of SAT training in Indore is Rs. 15, 000, which is applicable for Kanan International. The charges may vary from institute to institute.
How much time does it take to prepare for the SAT examination?
The preparation time for the SAT exam would be 60 hours. This would be applied only if you take training at Kanan International, this may also vary depending on the batch you choose.
Is Kanan International SAT coaching in Indore located near me?
Kanan International SAT coaching in Indore will be reachable from the cities such as Hatod, Betma, Sanwer, Depalpur, Dewas, etc.