GRE Coaching in Navsari
Are you looking to study abroad? Want to join a top US university or grad school for an MS program? Then it would help if you had a good score in the mandatory standardised Graduate Record Examination or popularly GRE. To help you achieve the GRE score required for admissions in good universities, Kanan International conducts GRE coaching in Navsari. This coaching program will help you achieve the top score in the first attempt. Our GRE coaching will cover all the topics and sections prescribed by Educational Testing Services (ETS), which is the owner of GRE.
Apart from conducting GRE coaching in Navsari, we also teach training classes for other studies abroad exams like IELTS, TOFEL, GMAT, SAT, PTE, DUOLINGO etc. Other than offering coaching and training sessions at an affordable cost for the students of Navsari, we offer VISA consultancy services.
What is the syllabus for the GRE course in Navsari?
As a top GRE coaching centre in Navsari, we follow the standard GRE test structure for our GRE course in Navsari. GRE general test structure includes three sections, namely analytical writing, quantitative reasoning and verbal reasoning. We also conduct subject-based tests in subjects like Maths, English, Physics, Chemistry, Biology etc., with the help of our subject matter experts. Here's the syllabus of the GRE General exam:
GRE Analytical Writing
GRE analytical writing comes with 2 tasks which need to be done in 30 minutes. The first task that makes you analyze an issue and need to come up with the claims that support the issue. Another task is to analyze the arguments and have to provide logical solutions. These tasks will test your ability of reading, writing, logical thinking, analytical and a lot more.
GRE Verbal Reasoning
GRE verbal reasoning involves three sections: Reading Comprehension, Text Completion, Sentence Equivalence. These three sections test your language and verbal ability. Reading comprehension comes with the passage where you need to read, analyze and summarise it based on your understanding. Text completion is a paragraph type question which carries 3 to 4 blanks where you need to fill with the right wordings. Sentence equivalence will have one blank in a sentence, you need to come with the two choices that fits. These 3 sections carry 20 questions each and the duration will be 30 minutes.
GRE Quantitative Reasoning
GRE quantitative reasoning has 2 sections with 20 questions. The types of questions involved in the exam are: quantitative comparison, multiple-choice with one correct answer, multiple-choice with one or more correct answers, and numeric entry questions. Topics such as algebra, arithmetic, geometry, and data analysis are involved in the test. The duration of the test is 70 minutes.
We give equal importance in our GRE course in Navsari to all patterns of the GRE exam. We help to score max out of 170 when it comes to verbal reasoning and again score maximum out of 170 in quantitative reasoning. We also focus heavily on the critical thinking area.
What are the upcoming batches, schedules, timings, duration, course fees of the best GRE coaching center in Navsari?
The GRE coaching course fee in Navsari is INR 15K approximately. You can be rest assured that this is fair pricing among the GRE coaching center in Navsari considering our training centre credibility, multiple flexible batches in weekdays and weekends.
| Upcoming Batches | Batch starts on | Timing | Duration of the course | | Availability |
| --- | --- | --- | --- | --- | --- |
| Weekdays regular | 5 Jun 2023 | Flexible Timing between 9.30 AM - 8.30 PM | 60 hours | | |
| Weekdays morning | 6 Jun 2023 | 9.30 AM - 8.30 PM | 60 hours | | |
| Weekdays evening | 9 Jun 2023 | 9.30 AM - 8.30 PM | 60 hours | | |
| Weekends | 12 Jun 2023 | 9.30 AM - 8.30 PM | 60 hours | | |
| Online batch | 14 Jun 2023 | 9.30 AM - 8.30 PM | 60 hours | | |
| Fast-track batch | 14 Jun 2023 | 9.30 AM - 8.30 PM | 60 hours | | |
Why wait for more? Enquire for GRE training in Navsari and get quotes about coaching fees and upcoming batches and schedules for both classroom training and online training. You will get a free demo class and guidance session about foreign education entrance examinations from our GRE coaching centre in Navsari who are experts in the study abroad field.
Who will Train you?
What is the Coach/Trainer Profile of GRE Classes in Navsari?
Our GRE coaching is conducted by aptitude specialists, study abroad experts, subject experts who have trained nearly 5000+ students to secure high scores in the exam.
Our GRE teachers are flexible in handling classes at different timings for the benefit of the students.
Our GRE classes in Navsari make the training easier by providing techniques, shortcuts for the aptitude and problem solving questions.
GRE subject training also took place at Kanan International where it was conducted by subject experts who are specialised and have degree in the particular subjects and also have experience in taking the GRE subject coaching
GRE classes in Navsari are known for our friendly trainers who make every class interactive and in an interesting and understandable manner.
Our trainers have the record of top scoring students in the first attempt in each batch they undertake.
Sessions and discussions are part of our training where each of our trainers initiate it to make the classes lively and make students comfortable, confident and get the information they need.
Every student in our classes gets attention from our trainers. With the limited number of students in each batch, personalised attention is possible at Kanan International.
10 Reasons why you should enroll for GRE Training in Navsari at Kanan International
Here are the 10 reasons why our coaching is recognized as one of the best GRE training in Navsari by students in a popular vote. We are rated as the top GRE coaching institutes in Navsari by student reviews on platforms such as Google, JustDial, Sulekha etc.
We provide the most comprehensive and complete GRE study materials to the students. Our experts prepared these study materials, and they are duly verified by GRE instructors and updated for the latest GRE syllabus of 2022 and 2023 and match upto latest exam trends.

Our infrastructure is unparalleled when it comes to lab facilities and libraries. There may be few other institutes that provide GRE coaching in Navsari, but students rate us as the best mainly because of the infrastructure . We offer a separate lab for our GRE students, which has the facilities of a simulated real-time GRE exam environment. Students can take unlimited practice exams at easy, medium and difficult levels at this lab. These practice exams will help you overcome the exam fear.

Very experienced GRE trainers. Minimum 7 years of GRE training experience. Our trainers provide interactive training. GRE tutorials and lots of video lessons.

Consistently produced GRE toppers in Navsari for the last nine years. 95% of our test takers achieve their dream GRE score in their first attempt itself by several self-assessment tests.

With GRE test prep materials, about 83% of the students improved their vocabulary within the first seven classes.

We conduct at least 5 GRE mock tests and practice exams for our students in our adaptive by section simulated algorithm GRE exam environment. We encourage students to complete each section of these exams within 30 to 60 minutes.

We offer efficient GRE pedagogy so that our students can achieve high GRE scores with minimum preparation in their first attempt.

Although 95% of students crack the GRE exam in the first attempt, for the benefit of students appearing second time for the GRE test, we offer free refresher sessions.

In our GRE classes in Navsari, we provide dumps and tips & tricks for scoring high in the GRE exam.

Our GRE coaching institute helps students prepare for all sections of the GRE test according to the latest exam pattern of 2022 and 2023
The best way to reach our GRE coaching institute in Navsari staff is to fill up the form. That's it. Our counsellors will call you and update you about the fees, upcoming batches, dates, etc of our GRE training in Navsari.
What is GRE?
Graduate Record Examination tests the analytical, reasoning, problem solving ability of students who are aspiring to do their master's or other in study destinations such as US, UK, Canada, Australia etc.
Format of the GRE test
There are two formats involved in the GRE test: GRE General and GRE subject. The GRE general test contains sections such as analytical writing, verbal and quantitative reasoning. GRE subject test is required only if the university you're going to study prefers and also it is totally based on the course you choose. Chemistry, Physics, Mathematics, Psychology, Biology and Literature are the subjects involved in the GRE test.
Who can do this GRE course in Navsari?
Aspiring students who want to study master's degree such as MS, MBA, law or any other in the countries such as US, UK, Canada, etc can do our GRE course in Navsari. Kanan International have dedicated faculties for each course, each service we offer for the students to do their international education. Our GRE course in Navsari covers everything a student needs to pursue their dream career.
What is the eligibility or prerequisite to join our GRE Institute in Navsari?
Here are a few points to note before joining in our GRE training in Navsari. If you need further clarifications, you can always feel free to call us or reach us by filling up the form at the top. Many GRE institutes in Navsari don't require any prerequisite for students to join their GRE classes.
We have a thorough screening process. Students' need to pass the test and need to establish the basic skill before joining our institute.

We need students at least passed or pursuing their 12th board exams to join our GRE classes in Navsari.

For candidates looking to join a masters degree in abroad universities, our minimum eligibility criteria for GRE classes is a bachelor's degree.

Don't retake the GRE exam until you've exceeded the gap of 21 days from the previous exam date.

Valid, non-expired passport, original proof of identity, and marksheet are required to appear for the GRE exam.
Our GRE institute in Navsari is only limited to these requirements. Even if you struggle to prepare the documents or to know any other information, our counsellors will conduct free counselling sessions to clear your queries.
GRE Training with Spoken English classes
GRE exam is conducted to test your critical thinking, reasoning, problem solving, analytical skills. There will be no room to concentrate and develop your English language. But, Kanan International took that into consideration and offers GRE training with Spoken English class to improve your communication and fluency.
Batch size for GRE Training in Navsari
Our GRE training in Navsari has only a minimal GRE batch size with maximum quality of training.

Maximum of 4 to 5 students per batch is applicable for all timings of classes, be it weekdays morning or afternoon or weekends.

This small batch size allows us to focus on individual students' strengths and weaknesses as well as clearing students' doubts upon their satisfaction.

This way, we were able to conduct efficient doubt clearing sessions and provide personalised feedback at our GRE training in Navsari.

Batches such as weekend regular, morning, evening, weekend, online, offline, fast-track and customized are taken place at Kanan International.
Coaching modes for GRE Navsari preparation batches
GRE Navsari online coaching: GRE online coaching at Kanan International will be conducted live by expert trainers, covers the syllabus in class, clear doubts in or after class, conducts tests, develop interactions, sessions and follow other techniques to make the study abroad preparation easier.

GRE Navsari offline coaching: Offline coaching of GRE will not be the regular classes that involve boring lectures and do it by yourself method. Here, our trainers sit with each students' to clear their doubts, improve them in each section and areas to make them perform better in the exam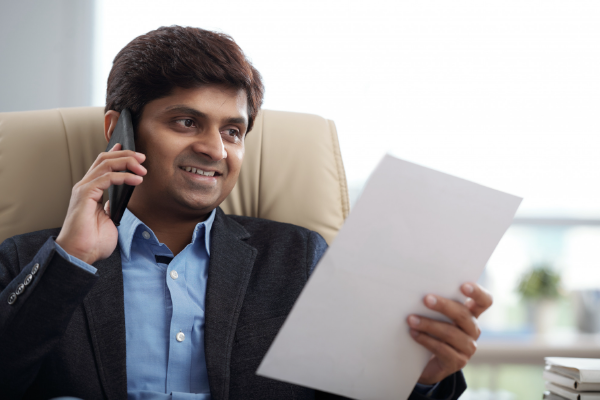 Have queries regarding GRE dates in Navsari or GRE Navsari centre or GRE fees in Navsari or GRE Coaching Classes in Navsari?
If you require any kind of information regarding study abroad or GRE exam or our GRE coaching, please fill out the enquiry form for a free demo class from the course coordinator and a separate study abroad guidance session either directly or via Google meet.
As a responsible and reliable GRE training centre, you can count on us. We provide free coaching and support for any number of times you sit for the GRE exam. Your doubts also get resolved without any efforts when you reach us on our social media platforms. Use the hashtags #GREClassesinNavsari or #GREprepwithkanan to raise your question and concern, you'll get the response as quickly as possible.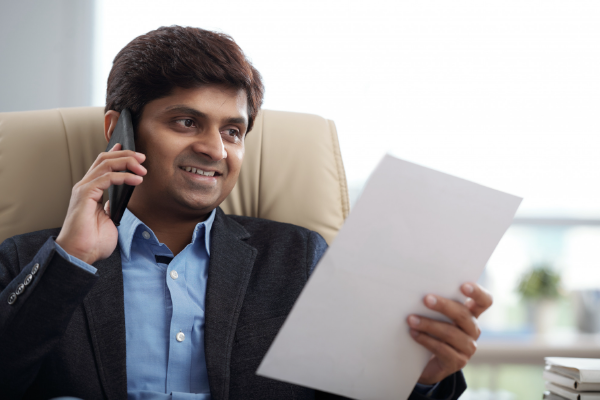 Reviews
Our students who are proud of their achievements, eventually become our brand ambassadors. We're indebted to them.
Aryan Rathod
"Aryan Rathod - scored 7.5 band score (listening-8, reading-7, speaking-7, writing-7) by the guidance of Kanan International Navsari trainer. Our trainer is very patient to clear all the doubts. Their practice tests and feedback shows the visible difference in my performance. Thanks to them. "
Dinesh Choudhary
"This is Dinesh Choudhary. I have got a 7 band score by taking the training from the Kanan International Navsari. My trainer helped me a lot by understanding my ability and giving suggestions to improve in each section. They conducted many mock tests to make the practice easier. I highly recommend this institute. "
shyam patel
"I'm shyam patel, taken coaching from Kanan International Navsari. I got a 8 band score in listening. The faculty covered each area of the syllabus. Their way of teaching is very well understandable. They clear each of the questions that I asked. I'm thankful for the decision to learn here. "
Vidhi Kukadiya
"Vidhi Kukadiya here. I'm grateful to the Kanan International Navsari team for making me get the band score of 8.5 in listening, 8 in reading and overall 7.5. My trainer is too good in giving suggestions, explanation, training and guidance. The study material and portal access were much helpful in getting that score. "
Saurabh Borsiwala
"I'm Saurabh Borsiwala. Kanan International Navsari faculty helped me to score a band score of 7.5. My faculty is ready to clear the doubts anytime. The guidance they provided really helped me and also the discussions they made. They give attention to every student's improvement areas. Much recommended. "
Aryan Rathod
"Aryan Rathod - scored 7.5 band score (listening-8, reading-7, speaking-7, writing-7) by the guidance of Kanan International Navsari trainer. Our trainer is very patient to clear all the doubts. Their practice tests and feedback shows the visible difference in my performance. Thanks to them. "
Dinesh Choudhary
"This is Dinesh Choudhary. I have got a 7 band score by taking the training from the Kanan International Navsari. My trainer helped me a lot by understanding my ability and giving suggestions to improve in each section. They conducted many mock tests to make the practice easier. I highly recommend this institute. "
Certification
Students will get course completion certificates from Kanan International upon completing the classes, tests, improved in all sections and questions, and language. Each student will be monitored for their performance and get individual attention while having classes, tests, and sessions. Apart from the above apparent advantages, we provide excellent resources like study materials, GRE papers, labs and other facilities etc to our students.
GRE General Training in Navsari
If you want to study abroad in a top grad school, then a good score in a computer-based test or CBT known as GRE is mandatory (at least for most universities). But this Graduate record examination is tough as well as competitive. It would help if you had expert guidance to score high in the GRE general test. This expert guidance is where we come into the picture with our experience of over 26 years in foreign university entrance examination coaching for tests like GRE. IELTS, SAT, GMAT, PTE etc.
Experience of coaching more than 20,000 students successfully all over India.

We provide excellent infrastructure and technical know-how that will support your study abroad dream aspirations and ambitions of global higher education.

We have 20+ GRE coaching centres all over India and are growing fast.

We provide rigorous GRE general exam preparation pedagogy and training methodology.
GRE Subject Training in Navsari
Planning to prepare for your GRE subject by yourself? Why look further than the 26 years experienced subject matter experts. At Kanan International, there are many advantages like peer learning, well compiled and carefully tested study materials, tips and tricks for clearing the exam by experts who have tons of experience in this field. Besides, a good institute like us will provide tips for the exam time management, a very comprehensive curriculum for latest exam patterns, certified training staff, etc. You will not get all this in your self prep. Think for a few minutes. If what we told here makes sense, fill out the enquiry form and get details about our GRE course in Navsari from our course counsellors.
Top scores from our GRE Coaching in Navsari
Make no mistake. Scoring high in the GRE test is mandatory to get admissions for MS and other masters' courses in the top US, Canada and other foreign universities. Why take chances and miss the opportunity with your own GRE preparation instead of joining a proper GRE course in Navsari. Students of Kanan International GRE coaching in Navsari have a record of top score in the exam, 80% of our students achieved that. Remaining have secured nearly 70% and above in the exam.
10000+
no of students in last 5 years
English Coaching for TOEFL, GMAT, GRE, PTE and IELTS
From daily conversations to interaction with lecturers, professionals and for others, a sound English language is needed for international students. Communication plays a key role in studying abroad. Be it study abroad courses such as GRE, GMAT, etc and English language tests such as TOEFL, IELTS, PTE etc we offer separate training and attention to improve students' language skills and make them pursue their dream without worries.
Online GRE Training in Navsari
Are you preparing on your own? We understand after having completed your undergraduate with flying scores and with sound capabilities, you might consider your own preparation. But remember that the GRE is a very competitive entrance examination. Competition out there is cut-throat. It is not as simple as it used to be. You need to join an institute like ours who conducts proper GRE coaching in Navsari. You don't have to leave your comfort and also the skill development preparation by taking our online GRE training in Navsari. By enrolling in our online training, you don't have to worry about the preparation plan or any other that is involved in your learning. Our experts will take care of all of that. All you need to do is follow them, perform well, and score high in the exam.
GRE Coaching for Beginners, Intermediates, Advanced levels
Every aptitude test works only by taking proper training, there is no exception for the GRE exam. But, if you're familiar and have appeared for the aptitude or problem solving exam already, then you'll get the techniques to make you perform even better. If you haven't analysed your aptitude skill before, don't worry Kanan International will test your skills initially and provide training accordingly to make you get the desired score.
GRE Coaching for Study Abroad
We are a reputed 26-year-old study abroad consultants in Navsari and a recognized pioneer in the field of visa consultancy. As a student-friendly GRE training institute in Navsari, we will help you in the GRE registration process step by step right from opening an account with ETS, guide in selecting the right GRE examination type (mostly GRE general, sometimes GRE Subject for rare candidates), finding the correct dates to write the GRE exam and identify the nearby centres for you, filling out details about academic forms etc. We will even help you pay the registration fee via credit cards, debit card, cheques etc).
GRE Doubt clearing sessions and Coaching discussions in Navsari
Our GRE doubt clearing sessions and coaching discussions in Navsari is one main aspect that makes Kanan International a leading institute for the study abroad dreams. Our sessions and discussions will help students come up with more questions and information they know or want to know. Doubt clearance is one of the parts of our classes. Students can raise their queries during or at the end of classes. Also, test assessments will be conducted at our institute.
Everything you need to know about GRE Coaching in Navsari
GRE exam duration is 170 minutes, and the maximum score is 340.

Like any other top GRE coaching centres in Gujarat, India, we also prepare our students for the two GRE exam modes, Computer-based Test and paper-based test. It is up to students' comfort level if they choose any one of these GRE exam modes.

Our GRE class duration is 60 hours for both classroom and online training. This duration is applicable for weekdays, weekends and fast track batches.

Note that you can sit for a maximum of 5 times for the GRE exam in one calendar year. But believe us, you will not need more than one attempt to score high GRE marks.
We have to mention the GRE fee structure here. The GRE application fee is 213 USD which is around INR 25K. You need to pay a separate GRE rescheduling fee of USD 50 if you wish to change the exam centre or date. Late registration fee of USD 25 is applicable if you register in the last hour.

Please note that the validity of the GRE score is for five years. Within this period, you can seek admissions to any university with the GRE score.

It might take 4 to 12 weeks to prepare well for the GRE exam on average.

We don't offer home tutoring for GRE classes. It would be best if you come to our institute to attend the classes. Or you can take the classes online from your home.
Tips to secure top score in GRE
Be ready with your schedule for learning, practice test, mock test based on the time you have for the preparation. Get the syllabus from the official website or from popular sites like Kanan International.

Take a mock test from the previous sample papers initially to know your skill set and then go by preparing your plan.

Give equal importance to all of the sections in the GRE exam irrespective of your capability. If you think you're good at one, keep that at the end but don't skip that part.

Practising is equally important as learning. Practice each task, each question in each section. Also, conduct a test for each section after completing the particular pattern.

Mock tests also need to be a part of your plan. The maximum you take the mock test you'll get familiar with the pattern, and be able to finish the questions within time.
Track the performance of your practice and mock test, for that you need to perform one section itself for a number of times. That way you can be familiar with each section.

Prepare a revision plan and notes with your own techniques and shortcuts to reduce the last-minute fear.

Focus on the minor errors and mistakes you make at the tests as it will reflect on the time of completing the exam and answering the questions.

There are no negative marks in the GRE exam, hence try to answer every question possible.

You can also seek expert guidance from a leading institute like Kanan International. We not only provide training by taking the classes, sessions, tests but also give access to the prep portal which carries the complete study material for the GRE exam.
Reach our GRE coaching Center in Navsari
Kanan International GRE Coaching Center location is nearer to major localities in Navsari like Gandevi, Bilimora, Jalalpore, Surat, Chikhli, Valsad, Sachin, Parnera, etc can reach us.
Address of our GRE Coaching Center in Navsari
B-01, Bai Ratanji Bamji Building,
Opp. Lunsikui Cricket Ground,
Navsari, Gujarat-396445, India
Working hours : 09:30 am - 06:30 pm
FAQ - GRE Coaching in Navsari
A truly global higher education partner to learners and education institutions Support learners at every point in their global education journey with reliable services, products and solutions.
Global Headquarters
Kanan Int EdTech Inc
229, Yonge Street Suite 406 Toronto Ontario, Canada M5B 1N9
Indian Headquarters
Kanan International Pvt. Ltd.
D-wing, 2nd Floor, Trident Complex, Ellora Park Vadiwadi Road, Vadodara, Gujarat 390007
IT/ Digital Campus
Chennai Office
132, Habibullah Rd, Satyamurthy Nagar, T. Nagar, Chennai, Tamil Nadu 600017
Copyright © 2023 KANAN.CO All rights reserved.