TOEFL Coaching in Surat
Looking for TOEFL classes in Surat?. With over 24 years of experience, Kanan International is a pioneer in the area of overseas counseling services, top in English language proficiency coaching and aptitude test has become one of the reputed training institutes for TOEFL coaching in Surat. The TOEFL exam is conducted by the ETS to check the English language skills of study abroad aspirants.

The aim of our TOEFL coaching in Surat is to give you advanced and excellent teaching so that you understand all the concepts and complete the TOEFL exam with flying colors. Our experienced and devoted teams have been working from different locations, including the USA and Canada, for your hassle-free journey abroad. 1000's of students from Surat benefit from our career guidance and trust us for their coaching in exams like IELTS, GRE, SAT, TOEFL, etc.
What is the syllabus for the TOEFL Course in Surat?
With a proven record over decades our TOEFL course in Surat is exclusively offered in 24 hrs of classroom training. Kanan is the best overseas consultant in Surat for TOEFL exams providing training with updated syllabus for latest TOEFL exam patterns. (As prescribed by ETS for 2022). Our syllabus covers all the four sections of the TOEFL exam.
TOEFL Reading
The Reading section has 36-56 tasks based on reading passages from academic texts and answering questions. The Reading and Listening sections are scored by computer with a score range from 0 to 30. At Kanan comprehensive training is given for the students to score high in the first attempt.
TOEFL Listening
The Listening section has 34-51 tasks based on listening to lectures, classroom discussions and conversations, then answering questions. The Kanan students will be able to clear the exam easily as they are given regular training for answering the listening section.
TOEFL Speaking
The candidate's speaking skill is tested in this section. Here the candidates need to answer for two tasks and based on the speech they will be scored. At Kanan, we have special trainers who will be training the candidates to speak English fluently with a clear accent.
TOEFL Writing
Two tasks are rated from 0 to 5. The sum is converted to a scaled score of 0 to 30. The writing section is scored by:
Evaluating the integrated writing task for development, organization, grammar, vocabulary, accuracy and completeness

Rating the independent writing essay on overall writing quality, including development, organization, grammar and vocabulary.
Our TOEFL course in Surat is conducted exclusively for students who want to pursue higher studies in foreign Universities with the latest syllabus. The students can prefer for Weekdays, Weekends, Online, and Fast-Track TOEFL batches based on their availability.
What are the upcoming batches, schedules, timings, duration, course fees of the best TOEFL coaching center in Surat?
We conduct a TOEFL course in Surat in different batches like weekdays, weekends, fast-track, online, etc. You can choose your comfortable timings like morning, evening, regular, etc.The structure classes focus on only those essentials that the TOEFL test requires, laying special emphasis on items on which Indian students make mistakes. You can find the schedule, timings, duration of our upcoming batches in our TOEFL coaching center in Surat in the following table.
| TOEFL Batch in Surat | Batch starts on | Timing | Duration of the course | Availability |
| --- | --- | --- | --- | --- |
| Weekdays regular | 6 Feb 2023 | Flexible Timing between 9.30 AM - 8.30 PM | 60 hours | |
| Weekdays morning | 7 Feb 2023 | 9.30 AM - 8.30 PM | 60 hours | |
| Weekdays evening | 10 Feb 2023 | 9.30 AM - 8.30 PM | 60 hours | |
| Weekends | 13 Feb 2023 | 9.30 AM - 8.30 PM | 60 hours | |
| Online batch | 15 Feb 2023 | 9.30 AM - 8.30 PM | 60 hours | |
| Fast-track batch | 15 Feb 2023 | 9.30 AM - 8.30 PM | 60 hours | |
Detailed instructions on building substantial, clearly organized essays and tips on improving reading and listening comprehension are given.The course covers a lot of hands-on training and ends with a practice test. If you cannot fit into the above batches owing to your complex timing requirement, please talk to our counsellors. They will arrange a customized class for you in our TOEFL coaching center in Surat.
Who will Train You?
What is the Coach / Trainer Profile of TOEFL classes in Surat?
Multilayered coaching system, which includes a special mock test to overcome the fear of english. The classes will be conducted by the top trainers of the city and they help the candidates to clear the exam with high scores.
Expertise trainers who are one of our TOEFL classes in Surat strongest pillars guide the students to achieve the desired results in various examinations like IELTS, TOEFL, SAT, GMAT, and GRE.
Experience in handling communication skills for college students and professionals.
The faculties at TOEFL classes in Surat are well-trained, experienced, certified, committed, devoted, and enthusiastic to plant knowledge.
Delivered classes in a scheduled time with full involvement through both classroom and online. Online training experience for all levels in english.
Different trainers for different sections.
Our trainers have helped more than 2,000 students in Surat pass the TOEFL exam easily.
Our trainers also help the students with their skill development in a friendly manner to make them crack their language exams and make them independent and more ready to face a whole different life by providing personal attention.
10 reasons why you should enroll for TOEFL Training in Surat at Kanan International
Our core activity lies in helping our clients to make the right choice in pursuing their career goals by studying, working and migrating for needs. We are not going to blindly ask you to trust us over others for your TOEFL prep. Instead, we will list significant features of our TOEFL training in Surat to understand us better and find apparent reasons why we are better than all other coaching institutes in Surat.
More than 20,000 students have been registered, trained successfully, and got placed at the best universities.

We are well expertise and dedicated to training exam preparation courses like IELTS SAT, GRE, GMAT.

Strategic and tie-ups with 150 plus top Canadian and American Universities.

One of the oldest and reputed study overseas consultancy services in India.

ICCRC (Immigration Consultants of Canada Regulatory Council) License.

The efficient administration staff shares different responsibilities like Visa Assistance, Preparing & Dispatching Application Documents on time, regular follow-ups for timely delivery, and overall coordination.

All our branches are well-equipped with the latest technology and are designed to provide safety and comfort to the students.

Our TOEFL prep covers all four sections of the test: listening, reading, writing, and speaking.

Reasonable TOEFL coaching fees in Surat with various payment options and multiple installments.

Highly qualified, well experienced, and dedicated trainers to train you personally for your exam preparation.
You can read why Business Standard thinks Kanan International's TOEFL coaching institute in Surat is a pioneer in study abroad consultancy and coaching. So, without further delay, you can enroll for the TOEFL training in Surat and do your preparation at an affordable cost.
What is TOEFL?
TOEFL is a standardized test to measure the English language ability of non-native speakers wishing to enroll in English-speaking universities. It is accepted by over 8,500 institutions across 130 countries, including the UK, USA and Australia. Widely accepted throughout Asia, including at top universities in mainland China, Hong Kong, Japan, Korea and Malaysia. Aspirants would perform tasks that combine these 4 English communication skills: Reading,speaking,writing and listening. More than 35 million people worldwide have chosen the TOEFL test. Administered online via TOEFL IBT (Internet Based Test) and the scores provide a true reflection of your abilities.
Format of the TOEFL test
The test score for TOEFL iBT varies between 0 and 120 points, with 30 points allotted for each section. The minimum score requirement varies depending on the university, and it may range from 61 to 109 points. Usually, the universities will have a different set of criteria for UG ( Under Graduate) and Graduate admissions. The score for PBT varies between 310 and 677.
Who can do this TOEFL Course in Surat?
Aspirants, who are aiming to pursue their education abroad and candidates looking for migration can join our TOEFL course in Surat. Our class offers exclusive training to improve your English skills along with other necessary improvements required for your study.
What is the eligibility or pre-requisite to join our TOEFL institute in Surat?
Our ICCRC licensed TOEFL institute in Surat is having tie-ups with 150 Canadian and American institutes and is offering the best coaching for the students to get places in these top universities. Thus we have laid out a few eligibility criteria for joining our institute. They are as follows,
The student must have the required age limit to face the TOEFL exam. If writing the exam for the UG program they must be at least 17 years old.

The students must have completed their education with minimum scores and must be possessing the degree certificate to support their qualification.

Students, working professionals, job searchers, migrating people, house wives, etc can attend our class if they plan to visit the English speaking country for staying.

The candidate must be free of criminal offence.

The candidate must have a valid passport and other supporting documents updated.
If you are a candidate, who is fulfilling all the requirements mentioned, then it's your time now to join our TOEFL institute in Surat. We also offer expert counselling on studying overseas and provide Visa and immigration assistance for the students.
TOEFL Training with Spoken English classes
Complimentary free spoken English classes to hone you in spoken English through practical discussion, debates, and role play. The TOEFL test gives students the opportunity to prove their skills that they can communicate ideas effectively inside the university classroom and in their overseas life. The language used in the test reflects real-life english-language usage in university lectures, classes, and laboratories. It is the same language professors use when they discuss coursework or concepts with students. It is the language students use in study groups and everyday university situations, such as buying books at the bookstore.
Batch size for TOEFL Training in Surat
Personalised one to one coaching is offered in our TOEFL training in Surat to enhance confidence level.

Provides relevant materials of the subject matter and numerous practice exams.

As part of the program, students are benefited from printed materials, pdfs, and video lessons for preparation.

Detailed instructions, clearly organized essays and tips on improving reading and listening comprehension are given for all the candidates enrolled for TOEFL training in Surat.

Unlimited doubt clearing sessions, customized essay grading and career guidance.
Coaching modes for TOEFL preparation batches
Offline (classroom) TOEFL coaching sessions: Kanan is offering convenient batch timings for the students to attend the classroom TOEFL coaching session. You will be trained with certified professionals and full length mock tests will be conducted to monitor your progress.

Online TOEFL coaching sessions: For students comfortability, we offer online TOEFL coaching for the candidates aiming for international higher education. The recordings of the classes are available for your reference. Special week end classes are conducted.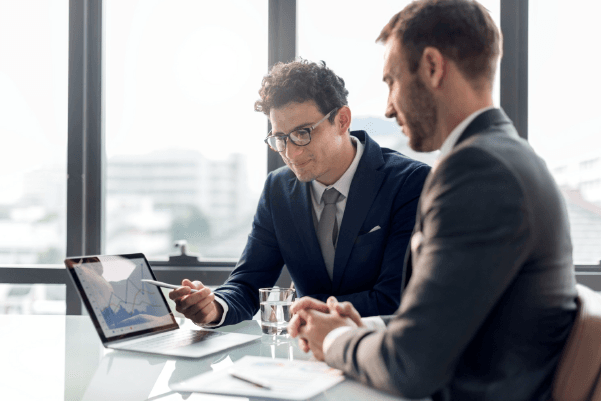 Have queries regarding TOEFL dates in Surat or TOEFL Surat center or TOEFL fees in Surat or TOEFL coaching classes in Surat?
If you have any doubts regarding the classes or the courses offered, you can contact our expert team to get the doubts cleared. Our expert team will also help you in enrolling for the course hassle free. The team members are friendly, thus you can have a good interaction with them to get your queries cleared.
Use #TOEFLclassesinSurat or #TOEFLprepwithkanan to raise your queries to our professionals through social media. You can also visit our institute located in Surat to enroll for the class.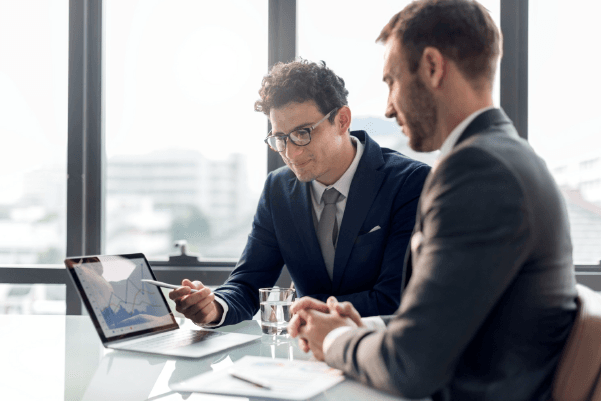 Reviews
Our students who are proud of their achievements, eventually become our brand ambassadors. We're indebted to them.
Bhavik Patel
SAIT College, Canada
"I am Bhavik Patel, and I have applied from "Kanan International Surat", as it top most experienced consultant in market among other agencies. Just because of their guidance I am studying at SAIT College, Canada. I will definitely recommend to take guidance from these people. "
Saloni
"I applied to Algoma University for Human Resource Management and Business Management in May 2022 with the help of Kanan International. They gave me a cashback of 4500 and helped me throughout my journey. "
Riddhi
Canada
"I planned to study in Canada and I enrolled myself at Kanan International. I thank everyone at Kanan International for supporting and helping me whenever required."
Shifina Kureshi
"I have had a great experience studying in Kanan for my IELTS exam, I got 7.5 Bands overall. The faculty provided a great guidance throughout and the institution as a whole is very supportive and co operative."
Rudra Patel
Conestoga College, canada
"I am Rudra Patel, studying Construction Programme at Conestoga College in Kitchener, Ontario. I got my desired IELTS Bands due to proper attention towards individual student. Kanan Surat guided me to choose right programme and colleges according to my profile. Whole overseas process was very smooth, due to which I am in Canada today."
Bhavik Patel
SAIT College, Canada
"I am Bhavik Patel, and I have applied from "Kanan International Surat", as it top most experienced consultant in market among other agencies. Just because of their guidance I am studying at SAIT College, Canada. I will definitely recommend to take guidance from these people. "
Saloni
"I applied to Algoma University for Human Resource Management and Business Management in May 2022 with the help of Kanan International. They gave me a cashback of 4500 and helped me throughout my journey. "
Certification
Our Kanan is offering the best TOEFL for the students and is rated as the leading institute in Surat. When the students complete their TOEFL training with us, we will be offering them with the course completion certificate to increase their confidence level while facing the final exam. The student are given training for all the sections and thus we make them score high in their first attempt. The students are also provided with admission guidance services to help them get admission in the top universities of the globe.
TOEFL Training in Surat
Being the top TOEFL coaching center, We have trained more than Twenty Thousand Students all over India in their TOEFL test preparation and helped them find top US and Canadian universities for admissions at the Graduate and undergraduate level. We are an international study abroad organization involved in placing students in reputed colleges and universities worldwide. We plant a culture of pursuing knowledge, which becomes part and parcel of one's life, which results in our aspirant living his dreams of studying abroad.
Top scores from our TOEFL coaching in Surat
Experience the real TOEFL training to score high with the trained professionals. Our timeline shows, we have helped more than 1 lakh students to get placed in the leading universities. More than 83% of students have scored above 75% and nearly 60% of students have scored above 90% in their TOEFL exam. With branches across the country, Kanan International is offering the best coaching possible to place the students in the right universities.
10000+
no of students in last 5 years
English coaching for SAT, GMAT, PTE, GRE and IELTS
As you might have known by now, TOEFL is a popular exam for evaluating the English language competency of non-native speakers, specifically in an academic environment. Students from India regularly take the TOEFL exam and the GRE to seek admission in US universities for many decades now. Kanan is one of the most prestigious, productive and popular TOEFL training centers in Surat. Apart from TOEFL, we offer unparalleled service for students in various language proficiency tests like IELTS, SAT, GRE, PTE, GMAT etc., with high scores and get admission in top abroad universities (Canada & USA).
Online TOEFL training in Surat
Aspirants require proper coaching and guidance to score high in this exam. To cater to this demand, you can find many TOEFL coaching centres in Surat. Kanan envisions creating an innovative,quality driven organization which is reliable, affordable and helps in creating better and secure careers for the students wishing to settle abroad. Thus we offer online TOEFL training for the candidates to help them prepare for the exam from their homes hassle free.
TOEFL Coaching for Beginners, Intermediates and Advanced levels
Several mock interviews are conducted through the computer and with our expert trainers to expose students to a real-time environment. With the evaluation, the students are monitored for their skill levels and the individualized training will be given for helping the students improve their language skills. You need not worry about your skill level, as we cover the entire syllabus and every topic will be clearly explained for your understanding. Thus you can gain a complete understanding of the overall syllabus and prepare for test with expert guidance.
TOEFL Coaching for Study Abroad
Our TOEFL classroom program has helped many students to get admission to the college of their choice. We have created a strong preparation platform for professionals and students, thus helping them in scoring the required band score necessary for the admissions. We have dedicated team members to guide you through the entire admission process from university selection, course selection, visa processing, documentation process, etc. We are one of the reputed education consultancy in Surat, offering assured admission guidance for the students enrolled with us.
TOEFL Doubt Clearing Sessions and Coaching discussions in Surat
Numerous practice tests are given to the students from us to test the level of intelligence/skills. And the test questions are discussed in the classroom to know where they stand and where to improve. Regular doubt clearance sessions are conducted to encourage the students to clear their doubts on time so that they can start preparing for the exam without hindrance. The sessions will be interactive and the students can easily communicate with the faculties and get their queries cleared on time.
Everything you need to know about TOEFL Coaching in Surat
Eligibility criteria for TOEFL 2022: ETS has not mentioned any eligibility limit for taking TOEFL exam. Thus candidates aspiring for higher education in universities abroad can appear for the exam.

TOEFL Exam time duration: The TOEFL exam takes approximately around 3-4 hours to complete all the 4 sections along with the break time.

Fees structure for TOEFL 2022: In Indian currency, it costs around 13,700 Rs for TOEFL exam registration. This may differ based on your exam center.
TOEFL exam retakes: TOEFL exam can be written any number of times with a 12 days gap between the attempts. The exam dates will be available on the official ETS website.

Reschedule process: There is a possibility for rescheduling the TOEFL exam from the fixed date. However you will be charged for your date change.
Tips for scoring high in TOEFL in the first attempt
Start maximizing your English vocabulary so that you will be able to understand the native language words usage.

Practice for all the sections as much as possible to make yourself equipped for the exam. Understand each section and prepare accordingly.

Make yourself aware about the latest syllabus and your preparation must be based on it. Have a clear understanding of the syllabus and the scoring pattern to score high.

Take notes, while you prepare for the exam. These notes may serve as your oratory tip during your final revisions for the exam. Thus make sure to note down all the important points.

Search and find the best study materials available for the exam preparation. Use only standardized study materials so that you can have a complete preparation.
Since the exam is conducted online, get yourself accustomed to typing practice on a qwerty keyboard. This may look simple but you need practice as you are required to complete the exam in time without spelling errors.

Pay attention to your grammatical knowledge. You must be strong enough in your basic skills to complete the writing sections without tense errors and punctuation errors.

Start your preparations, well ahead of your exam date, so that you can have a complete preparation without skipping any topics.

Start reading all the journals, articles, blogs, etc in English and listening to the audio clips of the native language speakers. These will be helping you in getting familiar with the language.

If you feel you may need any expert guidance, then without any doubt you can join our Kanan's TOEFL training in Surat as we are one of the leading coaching institutes in the city.
Reach our TOEFL Coaching Center in Surat
We are conveniently located in Surat. Kanan International TOEFL institute in Surat from places such as Jalalpore, Amroli, Sachin, Bardoli, Chiklhi, Olpad, etc.
Address of our TOEFL Coaching Center in Surat
307 – 3rd Floor,
Vasudev Arcade,
Rupali Naher, Bhatar Road,
Surat , Gujarat – 395007
Working hours : 09:00 am - 08:00 pm
FAQ - TOEFL Coaching in Surat
A truly global higher education partner to learners and education institutions Support learners at every point in their global education journey with reliable services, products and solutions.
Global Headquarters
Kanan Intl EdTech Inc
229, Yonge Street Suite 406 Toronto Ontario, Canada M5B 1N9
Indian Headquarters
Kanan International Pvt. Ltd.
D-wing, 2nd Floor, Trident Complex, Ellora Park Vadiwadi Road, Vadodara, Gujarat 390007
IT/ Digital Campus
Chennai Office
132, Habibullah Rd, Satyamurthy Nagar, T. Nagar, Chennai, Tamil Nadu 600017
Copyright © 2023 KANAN.CO All rights reserved.