IELTS Coaching in Patiala
Most Indian students with a dream to study abroad have this one thing on their plate: the IELTS exam. IELTS is the standardized exam to test the students' English proficiency by testing their reading, writing, listening, and speaking skills. The IELTS coaching in Patiala by Kanan International is an excellent opportunity for the students to pursue their overseas education. We train the students with the latest syllabus given by the British Council, IDP, and Cambridge.
With trained faculties, the students are able to witness excellent coaching during their sessions. The study materials provided in the IELTS coaching in Patiala are totally free and are updated by the trainers every year according to the syllabus. The trainers here in Kanan are certified experts with practical knowledge in this field and can also train students in other standardized exams like TOEFL, GMAT, PTE, GRE, SAT, etc.
What is the syllabus for the IELTS Course in Patiala?
Every student writing the IELTS exam aims to score a decent band score on the first attempt for which understanding the test format is important. The IELTS course in Patiala follows the latest syllabus prescribed by the British Council for 2022. At Kanan, we make the students understand the test format and train them with experienced faculties. The IELTS exam has four sections: reading, writing, listening and speaking. The exam is conducted for 2 hours and 45 minutes and the score band varies between 0-9.
IELTS Listening Test
The IELTS listening test has four sections with a recording in each section played only once. The recording has speech audios and discussions of native English speakers. The first two sections are regarding social-related topics, and the remaining sections are related to educational topics. 40 questions should be answered in 30 minutes and 10 added minutes to transfer the answers. The total band score for the listening section is 9.
IELTS Reading Test
The IELTS reading section consists of 40 questions to be answered in 1 hour, and the total band score for the reading test is 9. The academic reading section includes three long passages taken from magazines, journals, and books. The questions in the academic reading test are in the formats like matching sentence endings, sentence completion, identifying the author's idea, etc. The general reading section consists of three sections with long and short passages with similar question formats as in academic tests.
IELTS Writing Test
The IELTS academic writing test consists of two essay-style writing tasks with a time limit of one hour. The first task is report-based writing, in which you must understand data from infographics like tables, diagrams, and graphs and explain using more than 150 words. The second task is to compose an essay on any specific subject with more than 250 words. The band score is 9 for both academic and general writing tests.
IELTS Speaking Test
The IELTS speaking test is conducted in an interactive pattern around 11-14 minutes. There are three sections in the IELTS speaking test with task types of introduction, discussion, and topic-based speech. The speaking test is always recorded for the evaluation process and the total band score is 9 for the speaking section.
The IELTS course in Patiala follows the updated syllabus of the British council. At Kanan, we offer training to the students to score above 7 bands in their first attempt.
What are the upcoming batches, schedules, timings, duration, course fees of the best IELTS coaching center in Patiala?
Weekend and weekdays batches are available in our IELTS coaching center in Patiala. Students who want to enroll online can register by referring to the official Kanan website. Patiala's Kanan team provides a Fastrack session, in which the course is finished in a short duration. The IELTS course fee in Patiala is quite reasonable and is approximately around 15,500 INR for all batches.
| Upcoming Batches | Batch starts on | Timing | Duration of the course | | Availability |
| --- | --- | --- | --- | --- | --- |
| Weekdays regular | 29 May 2023 | Flexible Timing between 9.30 AM - 8.30 PM | 60 hours | | |
| Weekdays morning | 30 May 2023 | 9.30 AM - 8.30 PM | 60 hours | | |
| Weekdays evening | 2 Jun 2023 | 9.30 AM - 8.30 PM | 60 hours | | |
| Weekends | 5 Jun 2023 | 9.30 AM - 8.30 PM | 60 hours | | |
| Online batch | 7 Jun 2023 | 9.30 AM - 8.30 PM | 60 hours | | |
| Fast-track batch | 7 Jun 2023 | 9.30 AM - 8.30 PM | 60 hours | | |
The IELTS coaching centre in Patiala provides personalized batch timings for students who are not comfortable with the above-mentioned batch timings and sessions.
Who will Train you?
What is the Coach/Trainer profile for IELTS classes in Patiala?
Kanan International is aimed at offering the best IELTS coaching in the city, thus we are having the most eligible faculties to handle the classes for the aspirants. Trainers in our Kanan international are well qualified and highly skilled in conducting the ILETS classes for the aspirants.
The training experts at the IELTS classes in Patiala have more than seven years of experience in this training area. They have real-time experience and coaching knowledge from organizations such as IDP, British Council, and others.
Our eminent set of training experts are qualified in courses such as CELTYL, DELTA, and CELTA at the IELTS coaching center in Patiala.
Our trainers at Kanan, Patiala, can understand two to three languages and comprehend the student's mentality to clarify all their doubts.
The trainers are always updated with the latest syllabus and also teach the students about the nuances of writing skills.
The trainers here are capable of handling both academic and general IELTS training.
Clear explanations are provided for students who have any doubts or queries on a particular topic.
Trainers at the Patiala coaching center can manage Fastrack batches for the students who are preparing in the last days for exams.
Other than the academic training, the trainers here motivate the students to face the exams with confidence and boldness.
10 Reasons why you should Enroll for IELTS training in Patiala at Kanan International
There are several coaching centers available in Patiala for IELTS coaching. Of all those centers, the IELTS training in Patiala offered by Kanan International stands out in its unique way of coaching by providing an excellent study environment for its students. The other reasons for choosing Kanan International for your coaching are mentioned below.
The IELTS institute of Patiala provides an excellent study environment for the students with lots of additional facilities like library, study room, etc.

With Kanan's guidance, more than 25,000 students have passed their IELTS exam across the nation.

Students are monitored with many practice exams to help them fine-tune their answers by familiarizing themselves with the test structure. The practice tests give you the confidence to confront any type of question on the IELTS exam.

For the convenience of the students, the IELTS coaching in Patiala offers various class timings and the student is able to pick the slot that is most convenient for them. The Patiala coaching facility offers courses on weekends and weekdays.

The instructors at Kanan, Patiala are IELTS specialists with extensive experience. They are aware of each student's attitude and can assist them in overcoming their fears when taking an exam.

Separate batches are allotted for General IELTS training and Academic IELTS training.

There are also several post-exam benefits offered by Kanan, such as admission process, visa guidance, SOPs, and LORs, etc.

The fee here in Kanan, Patiala for IELTS training is affordable at all costs.

We provide online classes for students who are not interested or willing to attend traditional classroom classes.

It's better late than never- The IELTS institute of Patiala offers Fastrack sessions for the students who are in the urge to complete the IELTS course in a short span of time.
You can find all these perks after you join our IELTS training in Patiala. By using all these benefits that we provide in the IELTS coaching center in Patiala, you can score a higher band score in their first attempt.
What is IELTS?
IELTS- International English Language Testing System is a English proficiency test faced by Indian students who are willing to work or study in English-speaking countries like the USA, Newzealand, UK, Canada, and Australia. This exam is conducted by the British Council, IDP, and Cambridge for testing the students' English knowledge and to check how they will overcome their language barrier during their overseas education. Kanan is offering incredible service by training the students to score high in their IELTS exam.
Format of the IELTS test
The IELTS test consists of two formats - General IELTS and Academic IELTS. At Kanan, we provide separate training sessions for both types. Reading, writing, listening, and speaking are the four parts of the IELTS exam. The IELTS exam duration is 2 hours and 45 minutes. The IELTS exam has a total band score that varies from 0-9 and the band scores will be awarded based on the individual performance in each section.
Who can do this IELTS course in Patiala?
People who wish to study, work, or immigrate can take the IELTS course in Patiala to score a band score above 7, and simplify their visa processing. Aspirants who are unable to attend regular coaching can enroll for the online training at Kanan.
What is the eligibility or prerequisite to joining our IELTS institute in Patiala?
IELTS is a prerequisite for people who wish to work, study, or immigrate to English-speaking countries. In such cases, your IELTS score may help you in your immigration process. Thus there are certain eligibility criteria listed to be a part of the IELTS coaching institute in Patiala by Kanan International.
Some of the eligibility criteria for joining the course in Patiala are:
Only students aged 16 and over are permitted to take the IELTS exam in countries such as the United Kingdom, the United States, Canada, Australia, and New Zealand. Hence students above 16 years of age can enroll in our class.

The students with a bachelor's degree are given first preference.

The course fee must be paid within the requested time.

The student must have an English medium education background to join the IELTS institute in Patiala.

Minimum qualification - 10th, 12th with eligible scores.
Do you think you will clear these requirements? Then join us at the IELTS coaching institute in Patiala and ensure your admissions to the top universities across the globe.
IELTS training with Spoken English classes
In addition to IELTS training, the IELTS coaching center in Patiala offers spoken English classes. When you move abroad, this communication skill is much required in your daily activities and in your lectures. Many students face these difficulties, and therefore Patiala's Kanan team assists the students in improving their communication skills through spoken English classes. E.g., A student who is willing to participate in a seminar in their college can speak fluently and share the necessary details at ease.
Batch size for IELTS training in Patiala
Every IELTS training in Patiala the batch size is limited, with only 8-10 students per batch.

Individual concentration will be given to every student as our batch sizes are kept low.

Interaction between the students and with the faculties is improved with fewer number students in a batch.

The students can choose their own batch timings according to their convenience for the IELTS training in Patiala.

The trainers will conduct doubt clearing sessions at the end of each class to clarify all the students' doubts and questions about the courses and exams.
Coaching modes for IELTS preparation batches
Offline (classroom) IELTS coaching: The IELTS coaching in Patiala follows the traditional way of classes offline for the students willing to take coaching in the presence of the trainers.

Online IELTS coaching: The students willing to pursue their coaching Online can subscribe to online courses by registering on the Kanan website. This reduces their travel duration and helps them to concentrate more on their preparation.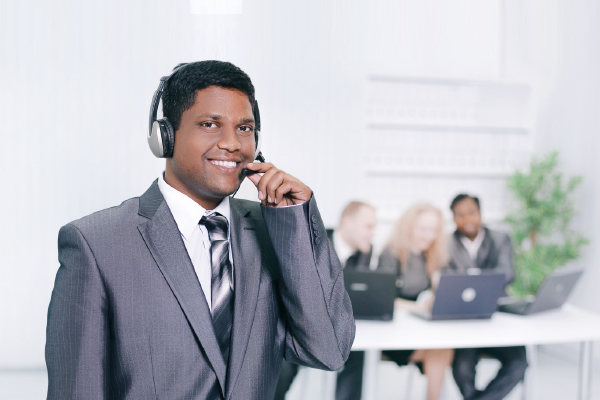 Have queries regarding IELTS dates in Patiala or IELTS Patiala center or IELTS fees in Patiala or IELTS coaching classes Patiala?
You probably have a lot of questions and worries about taking the IELTS if you are planning for it. In such cases, contact the Kanan team, and they will answer your questions and your concerns about the IELTS exam, courses, and coaching will be cleared.
You can also clear your queries about the training on our social media pages by using the hashtags such as #IELTSclassesinPatiala, #IELTSprepwithKanan. Just post your questions and get your doubts cleared at once by our expert team.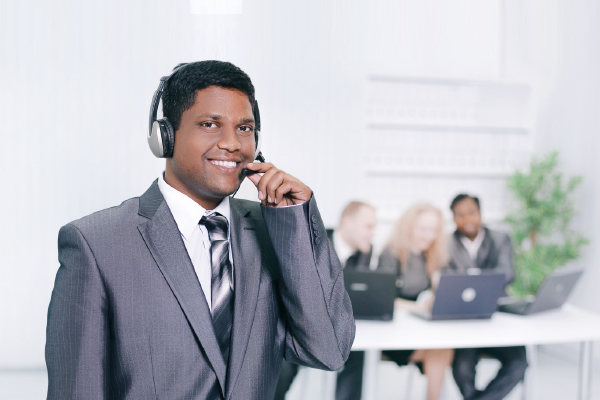 Reviews
Our students who are proud of their achievements, eventually become our brand ambassadors. We're indebted to them.
Certification
Kanan International is one of the IELTS certificate providers for the candidates who have successfully completed the IELTS coaching course by clearing the mock tests and the preparation test. This is to ensure that the student is ready to face the exam as they are well trained to face all four sections of the exam. This certificate is awarded as a symbol of course completion that cannot be used for any admission process. Apart from IELTS, we have conducted training for other competitive exams like GRE, GMAT, TOEFL, and SAT.
IELTS General Training in Patiala
The IELTS general test is for those who want to work or immigrate overseas. These candidates can benefit greatly from the general IELTS training in Patiala at Kanan. We train the candidates with the latest study materials and also improve their professional communication skills. This aids the candidates in obtaining a high band score along with good Language skills to excel in their workplace.
IELTS Academic Training in Patiala
Students who want to pursue higher education in English-speaking countries should prefer the IELTS academic training in the IELTS Coaching Center in Patiala. We offer the best coaching in the city by training the students in understanding the required modules and in clearing their examinations with a high band score. We also provide study abroad assistance like visa documentation, application, choosing the right university, etc.
Top scores from our IELTS coaching in Patiala
In the last five years, thousands of students have benefitted from IELTS coaching in Patiala offered by Kanan. 70% of students had scored above a band score of 7, and 87% received a band score of 6.5 or above. Being a licensed education consultant in India and coaching institute we are helping the students to score high and pursue their international education dream.
10000+
no of students in last 5 years
Top IELTS Listening Preparation Tips
Evaluate yourself for understanding the difficulties you may face while the listening test and practice to rectify them.

Start having conversations in English and listen to the replies. This helps you to increase your grasping skill.

Taking mock tests for listening and refining the mistakes will improve your listening skills

Refer to online study resources and books to get an idea for the preparation.
Listen to podcasts and different types of audio scripts to enhance your listening skills.

Familiarize yourself with the test format and plan your preparation accordingly.

Try hearing speeches of native language public speakers and start writing out your views and ideas on that particular topic.
English Coaching for TOEFL, GMAT, PTE, GRE, and IELTS
To study overseas, you must pass standardized examinations such as IELTS, TOEFL, PTE, GMAT, and GRE, which all have English as their foundation language. The trainers in Kanan are all native English speakers with extensive knowledge of the language and literature. They pay particular attention to students to develop their language skills and train them to improve their vocabulary.
Online IELTS Academic Training in Patiala
Students who are unable to attend the regular coaching classes can enroll in the online IELTS training in Patiala. The online IELTS classes will be handled by subject experts, who will be handling the classes online and train the students to score above 7 in their exams. Every topic mentioned by the British council will be taught and the students are open to having an interactive session with the faculties for clearing their doubts. The enrolling process can be made on our official website.
IELTS Coaching for Beginners, intermediates, and advanced levels
The trainers of the IELTS coaching in Patiala comprehend every student's mentality and approach them in a unique way of teaching. They understand the student's capability and help the student to score good marks in the exam. The coaching here in Kanan is done for all the students who are in any level of preparation.
IELTS Coaching for Canada PR and Study Abroad - General and Academic training
Kanan's IELTS coaching program also includes extra perks such as Canada PR and study abroad consulting. Kanan has 24 years of experience in the field of overseas education helping thousands of students every year. With the help of your IELTS score, you may be able to get permanent residence in Canada. We continue to provide candidates with information regarding PR in Canada and studying abroad policies. In order to obtain a Canada PR, the individual must take the IELTS General Training exam and possess band scores of 8,7,7, and 7 in listening, reading, writing, and speaking respectively.
IELTS doubt clearing sessions and Coaching Discussions in Patiala
Kanan's trainers conduct distinct doubt-clearing sessions and class discussions at the end of each class. Kanan's trainers not only answer questions and clarify doubts, but they also provide alternative solutions if students are having difficulty with their studies. Students can make use of this session to get more clarity about their training process.
Everything You Need to Know About IELTS Coaching in Patiala
Eligibility - Only students above the age of 16 are eligible to take the IELTS exam. The 10th and 12th grades are the minimum educational requirements.

Registration fee - The registration fee for IELTS is around 16,250 INR

Types - There are two types of IELTS which are the IELTS academic test and the IELTS general training test.

Exam duration - The total exam duration is around 3 hours and 15 minutes.
How to reschedule - If a candidate has to reschedule their exam, they should call the testing center for the most up-to-date information and reschedule or cancel the exam date.

Exam retakes - There is no limitation in the number of attempts to appear for an IELTS exam.
Tips for Scoring 8 Band in the first attempt
Focus on extending and applying your vocabulary in your speech and writing activities. However, overuse of vocabulary might be an issue.

Scoring an 8+ band score in the IELTS test is not a bed of roses! Dedicated preparation along with full-time practice with a scheduled timetable will help you to achieve your dream.

As the syllabus is varying every year, you need to know the latest syllabus and start your preparation based on the topics given.

Refer to the previous years sample papers and take as many mock tests to get yourself comfortable with the question pattern.

Consulting with IELTS experts with proper knowledge in the IELTS field will help you know the tips and nuances for the exam.
The answers you give while writing the IELTS exam are evaluated based on certain criteria like grammatical accuracy, lexical resources, vocabulary, etc. So, you need to focus on the requirements and apply them when you are appearing for the exam.

Whenever you practice, read, or write something, get it double-checked by someone with good English skills. This method will help in monitoring yourself during the preparation process.

Use books and online resources for your preparation. If you have any budget constraints, subscribe to any online library memberships.

Understand the test format while preparing for the IELTS test. To get an 8 on the IELTS, you must have a clear knowledge of the questions and the type of answers required.

By joining Kananprep, you can train with certified experts who help you ace your exams and guide you throughout the procedures to surpass your expected score.
Reach our IELTS coaching Center in Patiala
Kanan International IELTS Coaching Center in Patiala is located near from places like Nabha, Rajpura, Samana, Patran can reach our classes comfortably. 
Address of our IELTS Coaching Center in Patiala
Opp. Laxmi Palace,
Bhupindra Road,
Patiala, Punjab-147001, India
Working hours : 08:00 am - 07:00 pm
Mobile No : +91 98515 00017
Mail ID : mindmaker.overses@gmail.com
FAQs - IELTS Coaching in Patiala
A truly global higher education partner to learners and education institutions Support learners at every point in their global education journey with reliable services, products and solutions.
Global Headquarters
Kanan Int EdTech Inc
229, Yonge Street Suite 406 Toronto Ontario, Canada M5B 1N9
Indian Headquarters
Kanan International Pvt. Ltd.
D-wing, 2nd Floor, Trident Complex, Ellora Park Vadiwadi Road, Vadodara, Gujarat 390007
IT/ Digital Campus
Chennai Office
132, Habibullah Rd, Satyamurthy Nagar, T. Nagar, Chennai, Tamil Nadu 600017
Copyright © 2023 KANAN.CO All rights reserved.