TOEFL Coaching in Indore
If you are planning to study abroad or settle down in any English speaking country, you have to prove your language competency to acquire the visa. Your ability to understand the usage of words while writing and speaking in English is tested using the TOEFL exam. The TOEFL exam is conducted by the ETS in India. As we are leading the TOEFL coaching institute, our TOEFL coaching in Indore is for the aspirants who are really interested in improving their English skills.
We offer uniquely designed training programs with standardized study materials coupled with advanced training methodology. You can also prepare for other competitive exams like IELTS, GRE, SAT, GMAT, Dulingo, etc. with Kanan. Kanan International is well known for its faculty strength, test series, results produced, study materials offered, etc. You can now be a part of our TOEFL coaching in Indore, by registering with us through our website.
What is the syllabus for the TOEFL course in Indore?
At Kanan, we are following the latest 2022 syllabus that is set by the ETS board. The TOEFL course in Indore, can be taken by any aspirant who is looking to improve their English skill. We offer training for all the four sections and the students to score high in their first attempt. The syllabus is explained below.
TOEFL Reading
The reading skill of the candidate is tested through various question patterns in the reading section. Here you have to understand the given passage and answer the given questions. At Kanan you will be trained to improvise your scanning, skimming and grasping skills. You will be answering 36-50 questions in 60 -80 minutes.
TOEFL Listening
Here you will be listening to the audio of conversation between the native speakers or solo individual speeches and answer the questions. The questions will be formulated based on the audio played and thus you have to pay complete attention to the audios played. This section will be held for 60-90 minutes in which you have to answer 36-50 questions.
TOEFL Speaking
The speaking test task will be based on the reading and the listening sessions. Here you have to express your idea or put forward your point about the particular topics. At Kanan we have trainers, who will be training the students to speak in a more clear and fluent manner. The speaking test will be conducted for 20 minutes and there will be 6 tasks.
TOEFL Writing
In the TOEFL writing test you have to write two tasks based on your reading and listening tasks in 50 minutes. Through the writing section your english language understanding, your understanding about the particular topic, vocabulary and expressing skills are all tested. At Kanan, we have a series of tests that will be helping you to enhance your language skills.
We make sure all the topics prescribed by the ETS board are all covered during our TOEFL course in Indore. Admission assistance, complete study materials, preparatory test series, and expert guidance are the benefits you can enjoy by joining our TOEFL course in Indore.
What are the upcoming batches, schedules, timings, duration, course fees of the best TOEFL coaching center in Indore ?
You can choose the TOEFL training batch based on your convenience from the options provided by us. Our TOEFL coaching center in Indore has weekend, weekdays, online and fast track batches. Our training program is offered at a very reasonable price of INR 25,000 which includes the training program, study materials and test series. The upcoming batch schedules are shared for your reference.
| TOEFL Batch in Indore | Batch starts on | Timing | Duration of the course | Availability |
| --- | --- | --- | --- | --- |
| Weekdays regular | 30 May 2022 | Flexible Timing between 9.30 AM - 8.30 PM | 60 hours | |
| Weekdays morning | 31 May 2022 | 9.30 AM - 8.30 PM | 60 hours | |
| Weekdays evening | 3 Jun 2022 | 9.30 AM - 8.30 PM | 60 hours | |
| Weekends | 6 Jun 2022 | 9.30 AM - 8.30 PM | 60 hours | |
| Online batch | 8 Jun 2022 | 9.30 AM - 8.30 PM | 60 hours | |
| Fast-track batch | 8 Jun 2022 | 9.30 AM - 8.30 PM | 60 hours | |
TOEFL Batch in Indore
Batch starts on
Timing
TOEFL course fees in Indore
Duration of the course
Availability
Weekdays regular
30 May 2022
9.30 AM - 8.30 PM
60 hours
Weekdays morning
31 May 2022
9.30 AM - 8.30 PM
60 hours
Weekdays evening
3 Jun 2022
9.30 AM - 8.30 PM
60 hours
Weekends
6 Jun 2022
9.30 AM - 8.30 PM
60 hours
Online batch
8 Jun 2022
9.30 AM - 8.30 PM
60 hours
Fast-track batch
8 Jun 2022
9.30 AM - 8.30 PM
60 hours
Our TOEFL coaching centre in Indore is also offering customized batch options for the students who are not able to make it to the class during the fixed schedules. You can reach out to our executive team and get your slots booked based on the faculty availability.
Who will Train You?
What is the Coach / Trainer Profile of TOEFL classes in Indore?
With a proven track record of our students scoring above 100, we are existing as the best TOEFL training institute in Indore. The faculties here are professional trainers who are experienced in handling the TOEFL classes over the years. Our trainers offer personalized care for the students to help them score high in their first attempt.
Our faculties follow the modern teaching methodology to keep the students ahead of the competition. You can enjoy the latest training methodology by joining our TOEFL class in Indore.
You can improvise your language skills by having training with our faculties. The faculties keep themselves updated with the latest syllabus and impart quality knowledge to the students.
You will be taking a number of tests during your course and every test will be evaluated by the faculties. Based on your performance analysis, the trainers will be providing feedback and the training methodology will be modified.
Our trainers are very friendly and the classes will be conducted in an interactive manner. Trainers will be sharing information regarding the exam policies, the tips to solve the questions, etc to enhance the students skills.
Our trainers are certified to teach the language classes. Since TOEFL is an english assessment test, our trainers are having any one of the certificates like TEFL, TESOL, TESL, CELTA, DELTA, British Council Certificate etc.
Doubt clearing sessions are conducted in our TOEFL classes in Indore by the trainers. They clear all the students' doubts and share them with information regarding the international education trend.
Our trainers are having good English knowledge and will be able to speak fluently. They are also capable of speaking the native language, thus they can take classes in both the languages for improvising the students' understanding.
10 reasons why you should enroll for TOEFL training in Indore at Kanan International
Kanan's TOEFL training in Indore, is being the most preferred training institute by the aspirants because of the reliable result produced by us. If you are looking for a TOEFL training center, below are the top 10 reasons to consider Kanan as the best training institute for your TOEFL preparation.
Flexible timing: the class timings can be chosen based on your comfort. Here we offer various batch options and training mode for you to choose from. Both online and offline modes of classes are available with us.
Customized training methods: our training programs are designed in a way to enhance the students language skills and guide them in scoring high in their first attempt. The training methods and ways can be modified according to your needs.
Distinctive study materials and test series: study materials that are created specially for the TOEFL exam based on the ETS syllabus along with the practice questions are given to the students. You can also practice for the exam using the numerous test materials available with us.
Language enhancement: Apart from the TOEFL training, we also conduct extra spoken English classes to improve the students' speaking skills. English language proficiency is enriched through our language coaching class. These will help you to survive in the study destination.
Small batch size: All our training batches will have a limited number of students to have personalized focus on every student. This helps us in tracking the students progress and to provide them effective feedback based on their performance.
Dedicated faculties: As the TOEFL exam has 4 sections, we have dedicated faculty to support you in your preparation based on the section. The faculties are experienced in teaching the students and will be offering the required guidance.
Professional assistance: Once you are part of the Kanan International, you need not worry about the TOEFL exam registration, exam date and center selection, application filling, etc. We have experts who will be assisting you in the entire process.
Training experience: The faculties in our training center are having more than 7 years of coaching experience and still they keep themselves updated with the latest educational developments to help their students gain the best training possible.
Kanan prep portal: we are the only training institute to have the AI powered prep portal for the students to help them prepare for the TOEFL exam. With the prep portal access the students will be able to get ready for the exam on their own as we have filled the portal pages with numerous exercises based on each topic and many full length practice tests.
Admission guidance:Our education consultants offer you complete guidance to acquire admissions in the top QS universities across the globe. Our services include, course and college selection, visa processing, travel assistance, accommodation, SOP writing, etc.
Our TOEFL coaching institute in Indore has been in the field for more than 25 years and has branches across the country. If you are looking for a bright education opportunity in an English speaking country you can enroll with us now for the TOEFL training in Indore.
What is TOEFL?
The Test of English as a Foreign Language (TOEFL) is the prerequisite for getting admissions in the English speaking country Universities for an non native English speakers. The test is conducted by the ETS more than 50 times in a year and the score will be used as an indicator of the students capability to use the English language in their everyday life. The students can opt for computer based tests and the dates can be selected based on their choice. The TOEFL score is valid for two years.
Format of the TOEFL test
The TOEFL exam consists of four main sections namely, reading, writing, speaking and listening, to check the students skill in every aspect. Here the students need to understand the language and express their skills through their answers. The exam is conducted for three and half hours along with a 10 minutes break. Each section has its own time limit thus the students must keep track of time during the exam. The overall score is 120 and scoring above 100 shows that you have good language competency.
Who can do this TOEFL course in Indore?
The English language proficiency check test training can be undertaken by students who are looking for higher education in countries like the US, Canada, UK, etc and the aspirants who are seeking for scholarships and certificates. Apart from them individuals who are applying for a visa have to appear for the exam.
What is the eligibility or pre-requisite to join our TOEFL institute in Indore?
With numerous TOEFL institutes in Indore, we are ranked among the top trainers because we work along with the students to help achieve their international education dreams. Inorder to join our coaching program you have to possess the following eligibility criteria.
The TOEFL exam is the proficiency check test candidates of any age can appear for the exam. However, aspirants with more than 16 years are preferred.
You are new to the TOEFL exam or are half way through the preparation, or require only final assistance, you can enroll in our TOEFL training program.
Candidates must have completed the school education and college education with qualifying marks. Some universities may accept backlogs so you can check for the details.
The students can appear for the exam any number of times to improve their TOEFL scores. The exam is conducted 50 times in a year.
The student should have a valid visa and passport to proceed with their exam.
For more information about our TOEFL institute in Indore, you can visit our official website kanan.co . We train you with tips and strategies to improve your English skill and help in discovering your strengths and weaknesses in the language.
TOEFL training with Spoken English classes
Speaking English with confidence is very important if you are travelling across the globe for education purposes. Your confidence level while speaking can be improved easily through our activity based spoken English class conducted in our TOEFL training center. Here you will be able to enhance your fluency, word usage, pronunciation, intonation, etc. With our spoken English class you will be improving your career path, social life, personal confidence, etc.
Batch size for TOEFL training in Indore
The TOEFL training in Indore, is having flexible batch timings which allows you to choose the timing of your wish.
We have weekend batches, weekday batches, and fast track batches conducted in online and offline mode.
The TOEFL training in Indore has a limited batch size and the number students per batch does not exceed more than 10.
The students can opt for customized training modules based on their preparation level.
By joining our TOEFL coaching program, you will be able to prepare under experienced faculty with specially designed study materials and regular mock tests.
modes for TOEFL preparation batchesCoaching
Offline (classroom) TOEFL coaching sessions is the traditional face-to-face training where the students can interact with the faculties and make their preparation in the presence of the trainers. Fill our enquiry form to enroll for the upcoming TOEFL preparation batch.
Online TOEFL coaching sessions are conducted for the convenience of the students who wish to attend the TOEFL training from their home. The recordings of the session are available online in our web portal for your reference.
Have queries regarding TOEFL dates in Indore or TOEFL Indore center or TOEFL fees in Indore or TOEFL coaching classes in Indore?
Our TOEFL training in Indore is aiming to offer the best coaching possible for the students to help them score high in their first attempt through advanced learning methodologies. For more details about our batch timings, class schedules, training methodology etc. you can visit our website or can reach out to our expert team available in our TOEFL institute in Indore.
The hashtags #TOEFLprepwithKanan and TOEFLclassesinIndore to contact our executive team through social media. The members will be reviewing your queries and will be getting back to you with suitable answers.
Reviews
Our students who are proud of their achievements, eventually become our brand ambassadors. We're indebted to them.
There are no words to praise services of Kanan International Indore Office.From Educational Counseling to IELTS Exam , From Fees Transfer To GIC Assistance , From Visa Application To Medical Exam From Biometrics To Visa Approval And Finally Quick Arrangements For Indirect Route Package For Complete Service And Superb Experience
It was a great experience working with Kanan International, Indore, It was there constant support, guidance and motivation that not only helped me to get admission in Conestoga College of Canada for Healthcare Administration and Service Management for May 2021 intake, but also helped me in completing all my visa formalities flawlessly.
Kanan Indore team helped me from the very beginning. They helped me throughout the process and only because of the Kanan Indore team I am able to get admission and visa for Sacred Heart University. . They even helped me out in all the formalities and to arrange all the paperwork related to my Visa, Travel etc. I have had amazing expirence with Kanan Internatioal, they are realy helpful in choosing right university for the correct course.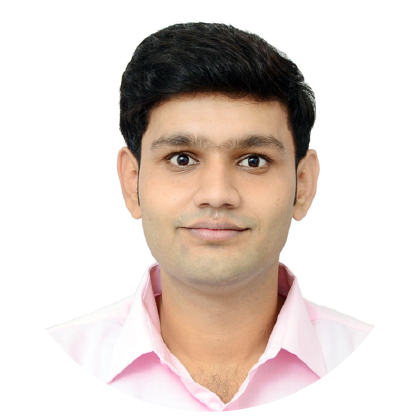 Certification
You can earn a TOEFL course completion certificate, if you are enrolling with us. The certificate will be provided for the students who have completed the entire training sessions including the test series and the full length tests. This certificate is given as a token of appreciation for the students and it cannot be used for official purposes. Register yourself with Kanan International to start your international education journey.
TOEFL training in Indore
We, at Kanan believe, every student's dream of getting admission in the top international universities must be achieved. Our expert team has been helping thousands of students every year to get their admissions in their desired universities by training them for the proficiency tests and the skill tests. The TOEFL training in Indore is offering training to other exams like IELTS, GRE, GMAT, SAT, etc. Now you can also achieve your overseas education dream by associating with us for the coaching program.
Top scores from our TOEFL coaching in Indore
We have a track record of proven students who have succeeded in the TOEFL exam by scoring above 105. Our success story can be derived from our students' incredible score. Approximately 65% of our students have scored above 105 and 76% of our students have scored above 90 in their TOEFL main exam. We have also helped a number of students to get admissions in the top universities through our study abroad consultants.
10000+
no of students in last 5 years
English coaching for SAT, GMAT, GRE and IELTS
Improving our English skills is considered vital while you are planning to travel abroad for education purposes or for the job opportunity. Once you are in the international grounds, you have to communicate with the native people, learn your daily lessons, survive the competition among the peer groups, etc, for all these you need a good English knowledge. Thus we offer English training for all the candidates who are enrolling with us for the competitive exam training.
Online TOEFL training in Indore
With the spread of the pandemics, the online training program is gaining popularity among the students and parents as they can start their training program without any hindrance. Thus we have also started out online TOEFL training in Indore to facilitate students to attend the classes as per their convenience based on their flexible timings. The training will be provided in an interactive format and the students will be regularly monitored for their progress through online test series. You can register with us today to book your slot for the upcoming batch.
TOEFL coaching for beginners,intermediates and advanced levels
We at Kanan, have designed the training module in a way it will be helpful for all the candidates irrespective of their preparation level. You may be at the start of your preparation or struck in the middle and looking for guidance or have completed the syllabus but want to ensure your skill level, you can join our TOEFL training in Indore to complete your preparation with us. We analyse the candidates and the classes will be scheduled based on your skill level.
TOEFL Coaching for Study Abroad
The TOEFL exam is mostly taken by students who are looking for admissions in the International universities. The process of getting admission in an overseas university has a set of complex procedures to follow. At Kanan, we have a specialized team of experts who will be guiding you through the entire admission process. Our consultants services include SOP writing, documentation support, travel assistance, Visa clearance process, college and university selection, etc.
TOEFL doubt clearing sessions and Coaching discussions in Indore
Our TOEFL training is having an unique discussion session where the students will be interacting with the faculties to get their doubts cleared and to gain additional information regarding the latest changes in the education system. Our faculties are friendly and will be motivating the students to come out of their shells to clear their doubts. This session is conducted in both online and offline training mode.
Everything you need to know about TOEFL coaching in Indore
Eligibility criteria: Candidates who are aspiring for international education or job seekers irrespective of their age and education qualification can appear for the exam if they want to check their English proficiency.
Exam time duration: The duration of the TOEFL exam extends between 3-4 hours based on the mode of examination. There will be a 10 minutes break in the middle of the exam.
Fees structure: The TOEFL exam fee in India is around INR 14, 197/-.
TOEFL exam retakes: If you are looking to improve your TOEFL score you can appear for the exam any number of times. The exam will be conducted more than 50 times in a year.
Reschedule process: The TOEFL test date can be rescheduled at least 4 days before the exam date. The students can reschedule the exam and fix a new date for the exam on the official website by paying the reschedule fee.
Tips for scoring high in TOEFL in the first attempt
First step while you start your preparation is to believe in yourself. You cannot keep yourself stressed about the exam and lose your confidence level. Keep your mind focused and motivated to clear the exam with high scores.
Start your preparation by getting yourself familiarized with the exam pattern and the question types you are going to face in the exam.
Since all the topics are important, pay equal attention to all the topics. If you find any difficulty with certain topics try to spend more time on that particular topic till you get a clear idea.
There are a lot of shortcut tips and strategies available for helping you in clearing the question type but those can be implemented only if you have a basic understanding of the question type.
The four sections, reading, listening, writing and speaking will be testing all your skills. Thus you have to improvise all your skills equally during the preparation time.
Try enhancing your language skills by listening to a lot of native speakers' audios and by reading native writers publications. This will help you in getting accustomed to their usage of words and pronunciations.
Practice as much as practice tests, mock tests and skill tests. By doing this you will be able to get to know your skill level and the topics where you are lacking. Evaluate your answers and learn from your mistakes.
Fix a realistic target score and start working towards it. Your target can be set based on your university or country choice. Set a score that is little higher than the required score and start practising till you reach the target score.
Time management is very important both during your preparation as well as in the exam time. During preparation you must allocate required timing for all the topics and in exam you must have enough time to answer all the questions.
Sometimes, having an expert by your side to guide you in the preparation might be fruitful. In that case, you can enroll with the Kanan International for TOEFL training in Indore.
Reach our TOEFL Coaching Center in Indore
Kanan International TOEFL coaching in Indore is situated at Sneh Nagar, Sapna Sangeeta Road, Indore, which can be reachable from cities such as Hatod, Betma, Sanwer, Depalpur, Dewas, Manpur, etc.
Address of our TOEFL Coaching Center in Indore
2nd Floor Navrang Plaza,
35 Sneh Nagar, Sapna Sangeeta Road,
Indore, Madhya Pradesh-452001, India
Working hours :
11:00 am - 07:00 pm
Mail ID : indore@kananinternational.in
Mobile No : +91 731-4248100, +91 88789 21000
FAQ - TOEFL coaching in Indore
Do TOEFL training centers in Indore offer study materials?
Yes, at Kanan International, TOEFL training in Indore, you will be provided with study materials designed by our expert team. The study materials will be helping you in the overall preparation of the exam.
Will the TOEFL coaching classes help with the exam registration?
Our TOEFL coaching institute in Indore has a separate executive team that will help in your exam registration process and in exam center selection.
Why should you opt for TOEFL coaching in Indore?
As TOEFL is a proficiency check test, having an experienced and trained person to guide you through the topics will help you in understanding the topics easily compared to the self learning. By joining with the coaching centres you will be exposed to a wider preparation materials and practice tests.
How much does the TOEFL coaching centers charge for the training program?
The charges for the TOEFL training is depending on the type of coaching program you are opting for and the center you are enrolling. By associating with Kanan International, you will be able to get advanced training from experienced professionals at a very affordable rate.
What are the countries that accept the TOEFL scores?
The TOEFL scores are accepted in more than 140 countries and 9000 universities across the globe. The top countries that have set the TOEFL as their eligibility criteria for getting their visa are USA, UK, Canada, Australia, etc.
What is the validity of TOEFL scores?
The TOEFL scores are valid for 2 years.
Where are you located? Is it possible to reach the location by bus?
The TOEFL coaching institute in Indore is located in the Navrang Plaza and thus our students can easily locate our institute. Students from the following areas can easily travel to our institute by bus, Dewas, Ujian, Badnawar, Rajgargh, Dhar, Pithampur, Omkarehwar, Ashta, Khatogaon, etc.