TOEFL Coaching in Valsad
Aspiring to study abroad? Planning to give TOEFL exams? Get the complete TOEFL coaching in Valsad offered by Kanan International, one of the best training academies in the city. As you know, TOEFL is an English Proficiency test organized by the ETS for international students to study in certain English-speaking countries. Our experienced faculties provide updated study materials that guarantee international standards.
Other eligibility exams like IELTS, SAT, GRE, GMAT, etc., are inclusive of the TOEFL coaching in Valsad. All sessions are handled by English experts who have more than seven years of experience in this field. Once you join the classes, you will get the full study material free of cost. Since the entire syllabus is rewritten and updated as per ETS guidelines (Educational Testing Service), you don't need to look for other resources.
What is the Syllabus for the TOEFL course in Valsad?
Our syllabus for the TOEFL course in Valsad was recently updated, following ETS instructions. Our instructors will make each student go through all four modules of TOEFL - Reading, Writing, Listening, and Speaking. As a part of our coaching syllabus, we provide a series of mock tests and practice exams that enable students to improve their English skills to the level required for the exam.
TOEFL reading
In the TOEFL exam, computers examine the Reading and Listening parts. Both have a score range of 0 to 30. Here, the Reading module comprises 36 - 56 questions taken from the academic literature reading passages. You will be trained to read the given passage and identify the answers as per the given passage.
TOEFL Speaking
In the Speaking module, there are six tasks given. Each of the six tasks is rated from 0 to 4. The scores are added and converted to a single score of 0 to 30. To bring the best out of students, our ETS-certified trainers will evaluate their performance and customize the training accordingly.
TOEFL Listening
The students have to listen thoroughly to a speech or a discussion of the native language speakers and give their answers from the audio recording. Students listening to details is very vital as the audio will not be played more than once. Students at Kanan are given adequate training to compete in this section by having regular listening and their ability to understand the native language speakers' pronunciation will be increased.
TOEFL Writing
For the TOEFL Writing section, students must be equipped with good writing skills to encounter their academics in the Institution. At Kanan, we regularly organize writing skill enhancement training to help students to clear the writing section with an average score of above 20 out of 30. Here, students must write two passages within the given time. Our TOEFL coaching in Valsad will ensure that you outperform others so that admissions to top universities are ensured without any further requirements.
The TOEFL iBT exam score range is from 0 to 120 points, where 30 points are assigned for each section. The minimum score required for admission varies from one university to another and could range between 61 and 109 points. Likewise, the minimum score requirement for each university varies for UG (Undergraduate) and Postgraduate (Master's) students. PBT has a score ranging from 310 to 677 points. It is pertinent to note that our TOEFL courses in Valsad have updated syllabi and new features added as per the ETS guidelines.
Upcoming batches, schedules, timings, duration, course fees of the TOEFL coaching center in Valsad?
The TOEFL coaching center in Valsad offers flexible classes on both weekends and weekdays. Apart from that, fast-track sessions are available for students who are at the last minute of TOEFL exam preparation. Once you've confirmed, you can fix your batch timings by contacting the Kanan advisors. The fee structure for TOEFL coaching is affordable with easy payment options.
| Upcoming Batches | Batch starts on | Timing | Duration of the course | | Availability |
| --- | --- | --- | --- | --- | --- |
| Weekdays regular | 5 Jun 2023 | Flexible Timing between 9.30 AM - 8.30 PM | 60 hours | | |
| Weekdays morning | 6 Jun 2023 | 9.30 AM - 8.30 PM | 60 hours | | |
| Weekdays evening | 9 Jun 2023 | 9.30 AM - 8.30 PM | 60 hours | | |
| Weekends | 12 Jun 2023 | 9.30 AM - 8.30 PM | 60 hours | | |
| Online batch | 14 Jun 2023 | 9.30 AM - 8.30 PM | 60 hours | | |
| Fast-track batch | 14 Jun 2023 | 9.30 AM - 8.30 PM | 60 hours | | |
If you want to customize your batch timings, you can feel free to consult the advisors of the TOEFL coaching center in Valsad. They are ready to help you with the best times.
Who Will Train You?
What is the Coach / Trainer Profile of TOEFL classes in Valsad?
The TOEFL coaching center in Valsad at Kanan International is handled by experienced tutors who provide exclusive training for each area such as English, logical reasoning, concept identification, problem-solving, and more.
The tutors at Kanan International are certified trainers with several years of experience in training all levels of students.
They are highly dedicated trainers, giving individual attention to students who need extra support.
Our trainers are experienced in teaching other standardised exams like IELTS, GRE, GMAT, SAT, etc.
Our trainers in the TOEFL classes in Valsad take both offline and online classes. Students can choose either one and start their training program.
They share effective tips and strategies to ace this TOEFL exam on the first attempt.
The trainers here in the TOEFL classes in Valsad share useful techniques to prepare and retain concepts for the exam and guide students to handle the exam at ease.
After every class, there will be a doubt clearing session to clarify students' doubts then and there.
10 reasons why you should enrol for TOEFL training in Valsad at Kanan International
When it comes to the TOEFL coaching centers in Valsad, the TOEFL coaching offered by Kanan International stands still as the best compared to other competitors because of its way of teaching students to achieve good results on their first attempt. Let's see the pros of attending TOEFL training in Valsad.
With 25 years of teaching experience, we have benefitted more than 50,000 students.

Our TOEFL trainers have certified professionals having more than seven years of experience in the field.

Our classes are taken with the updated syllabus for 2022 and revised study materials every term as per the ETS official guidelines.

We provide classes on weekdays, weekends, and fast-track batch classes for students in the morning and evening. There are also customized batch timings available for those who consult our advisors of Kanan.

The TOEFL coaching in Valsad provides study material in PDFs, books, recorded sessions, sample formats, etc. free of cost.

After joining the TOEFL coaching in Valsad, important classes will be recorded for revision purposes and future reference.

Each batch in the TOEFL coaching in Valsad accommodates a limited number of students to ensure individual attention.

Doubt-clearing sessions happen at the end of every class to clarify doubts and not to commit mistakes during the exam.

Apart from the exam, no extra charges have been levied on the students.

250+ universities and colleges are in tie-up with Kanan International. Students must seize these opportunities and start their dream courses abroad.
Make use of the benefits provided by the TOEFL coaching institute in Valsad to achieve a better score than the marks you aimed for. So, do join the TOEFL training in Valsad and leave your worries behind.
What is TOEFL?
TOEFL is a standardized exam that assesses non-native English speakers' proficiency in the English language for them to enroll in educational institutions overseas. This TOEFL test is attended every year by 35 million individuals globally. The TOEFL iBT (Internet-Based Test) is conducted online. The test results are the representation of the student's ability in each module.
TOEFL Test Format
The TOEFL test has four (4) sections - Reading, Writing, Listening, and Speaking. It is an internet-based examination and the time duration is four hours. The total score is 120 points, where the candidate needs to secure a score of 90 or more to satisfy the colleges for admission purposes. The test results will be released 3 - 4 weeks after the test date, and the score validity is up to 2 years.
Who can take up this TOEFL coaching in Valsad?
Students who are serious about studying abroad in English-speaking countries can definitely enroll in the TOEFL coaching provided in Valsad, Kanan. The Kanan institute delivers 360-degree coaching for aspiring candidates to help them crack the exam on their very first attempt.
What is the eligibility or prerequisite to joining our TOEFL institute in Valsad?
There are some eligibility criteria needed to join our TOEFL institute in Valsad. TOEFL is one of the prerequisites for those who want to study, work, or relocate to an English-speaking country. The eligibility criteria are as follows:
Candidates must be at least 16 years old and aspire to study in the UK, Canada, the US, Australia, or New Zealand.

The course fee needs to be paid before the last date.

The candidate must be from English-medium schools or universities.

Candidates who completed bachelor's degrees will get the first preference.

The candidate should have a minimum qualification of 10th or 12th.
Once you have fulfilled all the requirements, you can apply for the TOEFL institute in Valsad. All you need to do is contact the advisors of Kanan and register your seat.
TOEFL Training with Spoken English Classes
In addition to the TOEFL test preparation, we offer spoken English sessions for students to improve their speaking abilities without fear. Unlike other institutes, students will benefit from the spoken English lessons in a variety of ways, right from the basics. For instance, the coaching of spoken English lessons, together with TOEFL preparation enables students to communicate in English effectively.
Batch size for TOEFL training in Valsad
The Batch size in our TOEFL training in Valsad is 10 per session. Depending on the number of students, the size may vary a little bit.

Since the batch size is limited to 10 students, our tutors can attend to each student individually and understand their strengths and weaknesses.

There will be doubt-clearing sessions and group discussions to revise what was learnt in the previous class.

Here, students find it comfortable to mingle and interact with others during the training session.

There are different timings and training sessions for our TOEFL training in Valsad. Students can choose suitable classes and start their TOEFL preparation.
Coaching modes for TOEFL Preparation Batches
Offline (classroom) TOEFL coaching sessions: The TOEFL training in Valsad has classes offline. Students can check their availability and book their class timings accordingly.

Online TOEFL coaching sessions: There are online classes for students who can't travel or attend physical classes provided by TOEFL coaching in Valsad.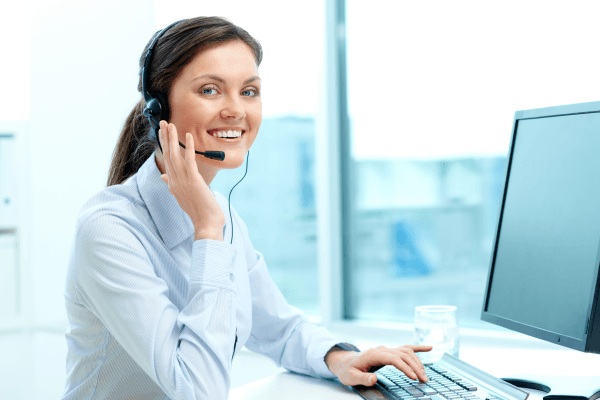 Have queries regarding TOEFL dates in Valsad or TOEFL Valsad centre or TOEFL fees in Valsad or TOEFL coaching classes in Valsad?
As a student, it is natural to have queries before getting into the TOEFL coaching center in Valsad. You can contact them anytime during office hours and get clarification. They are ready to help you out with the correct information. In case of a change of plans, they provide you with suitable alternatives.
If you are active online, you can clear your doubts/queries using the hashtags like #TOEFLclassesinValsad, and #TOEFLprepwithKanan. These hashtags are given to help you with quick responses from our consultants.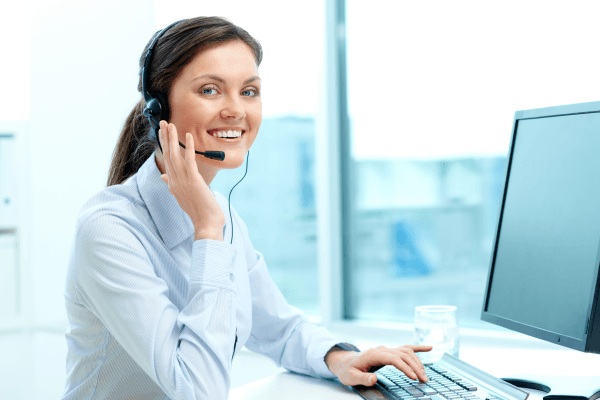 Reviews
Our students who are proud of their achievements, eventually become our brand ambassadors. We're indebted to them.
Certification
Once you complete the TOEFL classes in Valsad, Kanan international will certify you with a completion certificate. It is given once you have completed all of the required mock tests, model examinations, sample questions, and answers. This certificate is evidence that you have taken training for the TOEFL exam. It eventually boosts your confidence before going for the actual exam. Similarly, we offer the course completion certificate for courses such as IELTS, GRE, GMAT, SAT, etc.
TOEFL Training in Valsad
It is fully guaranteed that the TOEFL classes at Kanan International are the best in Valsad city. Other than coaching, we also provide the best study abroad consulting services in the country, placing more than 50,000 students in top colleges and universities across the world. We have given training to nearly 20,000 students from different parts of India for their TOEFL preparation. It includes guiding them in enrolling the undergraduate and graduate admissions in the best US and Canadian universities.
Top scores from our TOEFL Coaching in Valsad
Top colleges and universities across the world set a minimum TOEFL score of 90 for admissions. Whereas, the average score secured by students who have trained from the TOEFL classes in Valsad is 100. In the previous year, almost 2500 students got training, and all of them passed their exams with their targeted marks. In the exam, 50% of students scored higher than the average score of 110.
10000+
no of students in last 5 years
English coaching for TOEFL, GMAT, PTE, GRE, and IELTS
The English language has become a fundamental criterion for study, work, or migration in an English-speaking country. Interestingly, many standardized exams such as TOEFL, GMAT, PTE, GRE, IELTS, and SAT have the medium of instruction in English. It eventually created an urgent need among students to learn everything in English to keep them prepared for effective communication. Our trainers in Kanan International are experts in the English language and know how to help the students to improve their skills and make them overcome the fear of communication during their graduation overseas.
Online TOEFL Training in Valsad
To cater to students' preparation needs, we offer online TOEFL training in Valsad. Students can register through our Kanan website and confirm their slots for the online classes. Kanan's online sessions are one of the flexible options available for online learners and those who cannot commute. The lessons are the same as the offline classes, and students can get online classes in recordings for revision purposes. Once the sessions are over, the recordings will be made accessible to students.
TOEFL Coaching for Beginners, Intermediates, and Advanced Levels
Our TOEFL coaching classes are tailor-made based on the student's proficiency level. Since there are students who are thorough with the syllabus and there are students with no knowledge about the TOEFL test. Whether a beginner or an experienced learner, you always need expert tips and strategies to tackle your exams on the first attempt. Our tutors at Kanan International understand the student's weaknesses and support them to enhance their capacity for the test with enough experience and confidence.
TOEFL Coaching for Study Abroad
Studying abroad is the ultimate objective for international students who appear for the TOEFL exams. Our objective is to bring a student's dream come true with sheer hard work and dedication. Students with a good TOEFL score are admitted by nearly 12,000 colleges in 155 countries around the world. We train students for the TOEFL test as well as study abroad advice. It comprises recommendations for institutions and colleges, assistance with visa procedures, and the entire application process.
TOEFL doubt clearing sessions and coaching discussions in Valsad
TOEFL doubt-clearing sessions and coaching discussions are conducted regularly at Valsad for students to get a better understanding of the test and the syllabus. Each lecture in the classroom concludes with a question-and-answer session followed by a group discussion. In that session, students come up with different questions and doubts, and each question or doubt is explained until they understand and move on to the next question.
Everything you need to know about TOEFL coaching in Valsad
Eligibility Criteria for TOEFL 2022 - The minimum qualification to join the TOEFL coaching in Valsad is 10th or 12th.

Fee Structure for TOEFL 2022 - The TOEFL exam fee is fixed depending on the test centers. By referring to previous exam fees, this year's exam fee seems to be around 14,300 INR.

TOEFL Exam Time Duration - The exam duration for TOEFL is three (3) hours.
TOEFL Exam Retakes - You can retake the exam any number of times. There is no upper limit given. But, you must wait at least three days after the first exam.

Reschedule Process - You can reschedule the exam four days before the test, and the rescheduling fee is 4,500 INR.
Tips for scoring a good score in the TOEFL exam
Practice all the grammatical rules and vocabulary and use them appropriately.

Read and understand the syllabus and test format before getting started.

Learn how to plan and write an article or a passage according to each question type.

Talk in English with everyone who can respond in English. It includes classmates, friends, family, and surroundings to improve your thinking and speaking skills.

Read English articles, books, novels, newspapers, etc., regularly. It helps you learn new words and sentences.

Listen to news channels, interviews and speeches in English when preparing for the exam.

Learn the essential phrases of the language that will help you develop the context of your writing content.

Practice sample questions online as much as possible and also from TOEFL prep books.

Fix a scheduled timetable and always track your progress every week so that you can customise your preparation.

Join the TOEFL classes in Valsad provided by Kanan, which assures you the targeted score in the first attempt.
Reach our TOEFL coaching center in valsad
Address of our TOEFL Coaching Center in Valsad
17,118,120, 1st floor, Sai Leela Mall,
Abrama-Dharampur Rd, Abrama Village,
Valsad, Gujarat 396001
Working hours : 9:15am–6:30pm
Email ID : admissions@kanan.co
Mobile No : +91 63570 12000cert
FAQ - TOEFL Coaching in Valsad
A truly global higher education partner to learners and education institutions Support learners at every point in their global education journey with reliable services, products and solutions.
Global Headquarters
Kanan Int EdTech Inc
229, Yonge Street Suite 406 Toronto Ontario, Canada M5B 1N9
Indian Headquarters
Kanan International Pvt. Ltd.
D-wing, 2nd Floor, Trident Complex, Ellora Park Vadiwadi Road, Vadodara, Gujarat 390007
IT/ Digital Campus
Chennai Office
132, Habibullah Rd, Satyamurthy Nagar, T. Nagar, Chennai, Tamil Nadu 600017
Copyright © 2023 KANAN.CO All rights reserved.