GRE Coaching in Valsad
Are you someone getting ready for the Graduate Record Examination? Do you want to study in top universities in the USA? Kanan International with 26 years of experience is a study abroad company conducting GRE Coaching in Valsad (in various nearby locations like Varachha, Vesu, Ghoddod Road, Adajan, Katargam, etc) regularly. Enrol in the best GRE coaching in Valsad to score maximum marks in the computer-based test (CBT). GRE score is one of the criteria that decides the admissions for Masters's and Doctoral degree programs in top US universities.
Kanan International also provides training for exams like IELTS, TOEFL, PTE, and SAT. You get unlimited prep materials and excellent trainers that help you to crack the exams with confidence. Our GRE coaching in Valsad provides the right guidance to study abroad aspirants. We guarantee that you will clear the GRE with good marks and get admission to universities abroad.
What is the syllabus for the GRE course in Valsad?
In our GRE coaching in Valsad we teach based on the updated syllabus understanding the latest changes as decided by the ETS. Our GRE course in Valsad is updated for 2022 covering all subjects and focusing on important sections of the test like maths, verbal reasoning, analytical writing, and vocabulary.
GRE Quantitative Reasoning
The quantitative section will be based on the Arithmetic, Algebra, Geometry and Data Analysis subjects. This part contains 2 sections with 20 questions each. You will get 70 minutes to complete this section. At our GRE coaching in Valsad, students will learn these topics and the ways to complete the section on time.
GRE Verbal Reasoning
GRE Verbal Reasoning tests students' knowledge in English. You get only 60 minutes to complete this part. It has 2 sections with 20 questions each. Here we cover all the topics like comprehension, sentence completion and text completion. Our trainers will guide you through the entire preparation process during the training.
GRE Analytical Writing
The analytical writing part has 2 parts - issue task and argument task. In the issue task, 30 minutes will be given to write an essay on a topic. In the argument task part you get an argument and will be asked to write an essay that critiques the argument. You will get 30 minutes in this section too.
Apart from conducting the GRE coaching classes in Valsad with the most updated syllabus, we conduct mock tests to prepare you to clear this highly competitive exam. Our GRE course in Valsad is taught by following the syllabus given by ETS strictly.
What are the upcoming batches, schedules, timings, duration, course fees of the best GRE coaching centre in Valsad?
The GRE coaching center in Valsad has training sessions on weekdays, weekends, online, offline, Fastrack modes, etc. for the ease of students. Our coaching fee is only INR 25,000. In the table below you can see the different batch timings.
| Upcoming Batches | Batch starts on | Timing | Duration of the course | | Availability |
| --- | --- | --- | --- | --- | --- |
| Weekdays regular | 5 Jun 2023 | Flexible Timing between 9.30 AM - 8.30 PM | 60 hours | | |
| Weekdays morning | 6 Jun 2023 | 9.30 AM - 8.30 PM | 60 hours | | |
| Weekdays evening | 9 Jun 2023 | 9.30 AM - 8.30 PM | 60 hours | | |
| Weekends | 12 Jun 2023 | 9.30 AM - 8.30 PM | 60 hours | | |
| Online batch | 14 Jun 2023 | 9.30 AM - 8.30 PM | 60 hours | | |
| Fast-track batch | 14 Jun 2023 | 9.30 AM - 8.30 PM | 60 hours | | |
At our GRE coaching centre in Valsad you can choose customised batches according to your comfort. This facility gives you flexibility to prepare for the test at your own pace. You can join for online or offline classes.
Who will Train You?
What is the Coach / Trainer Profile of GRE classes in Valsad?
The GRE test is a competitive skill based exam attempted by students from multiple countries to get admission in different international universities across the world. Our team of highly experienced trainers can guide you to tackle the exam confidently and score high marks.
All the GRE classes in Valsad are handled by experts qualified in each subject of the GRE test.
They are passionate teachers who are patient in clearing the doubts of students.
In our GRE classes in Valsad we cover all areas of GRE such as verbal, quantitative and analytical and have separate tutors for each.
All the GRE trainers have cleared the GRE exam with good marks
The GRE trainers will teach you all test-taking strategies before taking the exam.
They are updated with the latest information and exam patterns of the GRE exam.
We only take trainers who have the required certifications and those who have cleared the GRE exam with the highest percentile.
10 reasons why you should enrol for GRE training in Valsad at Kanan International
Kanan International is a successful coaching center with a track record of 26 years and 20,000+ students scoring highly in various competitive exams, including the GRE. We assist you in scoring a high score with our GRE training in Valsad. Read below to know why we stand out from other GRE institutes in Valsad.
To score high in the GRE exam, expert mentorship is needed as the test is very competitive. This exam is also taken by international students from various countries.

With the guidance from our experts you can prepare consistently without postponing and wasting time.

Attending the GRE training at our institute with other students of a similar age and aim will give you more exposure.

Practical training with practice tests by trainers from us will help you score higher as compared to self-preparation.

Our trainers will conduct highly informative sessions with tips that are required to crack the exam.

Our trainers understand the problems our students face during the test and give the right guidance to solve these problems.

The GRE coaching is available online and offline and you can take the classes according to your convenience.

At Kanan, you get an unlimited amount of GRE resources for your reference and additional preparations for the test.

You will have a lot of doubts regarding what is taught, so we keep a separate doubt clearance session.

Kanan has thousands of successful alumni who have cleared the GRE exam and got admission in prestigious universities abroad.
Join our GRE coaching institute in Valsad to grab your study abroad opportunity. The GRE training in Valsad will help you get the best marks on the GRE test.
What is GRE?
GRE (Graduate Record Examination) is a standardised test conducted to measure a person's potential in analytical writing, mathematics and vocabulary. It is conducted by the ETS (Educational Testing Service) as a criteria for admissions to PG courses in the USA, UK, Canada etc. Many colleges in these countries use the GRE test scores for admission into their MBA courses.
Format of the GRE test
There are 2 types of GRE exams. One exam is the GRE General which tests your ability in reading and writing. This exam will last for 3 hours and 45 minutes and will be out of 340 marks. The other test is the GRE Subject. This checks your knowledge in subjects like physics, computer science, chemistry, etc.
Who can do this GRE course in Valsad?
The GRE course in Valsad can be taken by any graduate who wants to pursue a masters course abroad in countries like the US, UK etc. You must spend the required amount of time to prepare for the test. If you want to study a masters level course abroad, a bachelor's degree and a good GRE score is needed. So if you are a graduate you can join this GRE training course.
What is the eligibility or pre-requisite to join our GRE institute in Valsad?
To write the GRE exam there are no specific eligibility criteria so you can easily register and write the exam. But you should be well prepared to clear the exam with good scores. The GRE institute in Valsad looks for these things while you join our classes:
The GRE test is for admissions to master level courses, so you should be at least 18 years of age while you join for this course.

It will be easier for you to understand our classes, if you have a UG degree while you join.

You must have a valid government ID card.

You should not have any criminal charges against you because it will be checked during the visa processes.

You can attempt the GRE 5 times a year. Before joining make sure you will be able to write the exam after coaching.
You can easily join our GRE institute in Valsad if you have taken care of these basic things. We can arrange a demo class for you before you join our course if you want to know more about our GRE classes in Valsad.
GRE training with Spoken English classes
Along with the GRE training, it is necessary to learn to communicate effectively with your peers while you are abroad. In other countries your only mode of communication with others will be English. So it is important to be good at English and to be able to converse with others easily. We can help you to speak English confidently through our spoken English classes and you will not have to face any language barriers during your studies abroad.
Batch size for GRE training in Valsad
For the GRE training in Valsad we admit only a limited number of students to maintain a good teacher to student ratio and to give individual attention to our students.

We have fast track courses that will brush up all the topics needed to attend the GRE exam if you are having only a limited time to prepare for the exam.

In our GRE training in Valsad students get a chance to ask questions to the trainers in the interactive sessions.

Students get personalised feedback to improve on their weak areas and increase their overall performance.

We have small and flexible batches and you can opt to customise it according to your timings.
Coaching modes for GRE preparation batches
Offline mode (classroom): Enrol and learn from our classroom at our institute and experience interactive learning with our experts. Enrol to our GRE training in Valsad to know more.

Online mode: We provide online classes to reach students who are unable to attend the classes from our coaching centres. You can attend these classes sitting at home.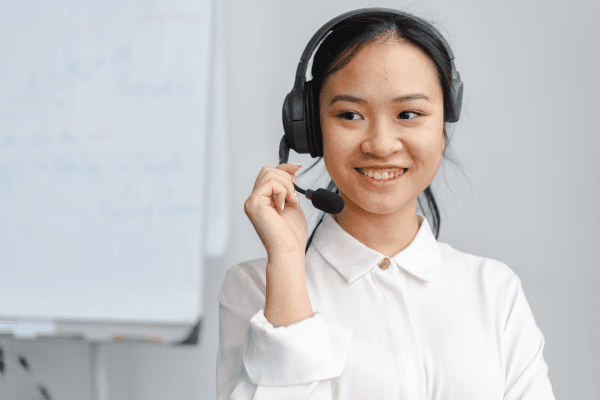 Have queries regarding GRE dates in Valsad or GRE Valsad centre or GRE fees in Valsad or GRE coaching classes in Valsad?
If you are a study abroad aspirant, join our GRE course in Valsad. Kanan has 25+ years of experience and has trained many students to clear the GRE exams. You can contact our team through our website, if you have any queries about the GRE course.
You can use the hashtags #GREClassesinValsad or #GREprepwithkanan on our social media pages and ask questions to our experts. Our team will get back to you with clear answers.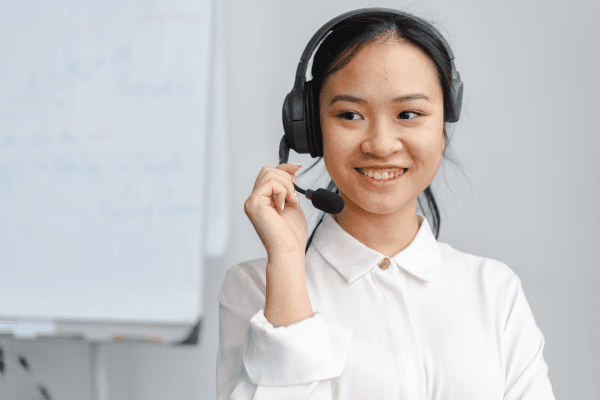 Reviews
Our students who are proud of their achievements, eventually become our brand ambassadors. We're indebted to them.
Certification
After the completion of the GRE course, we provide them with a course completion certificate to encourage the students. This certificate will boost your confidence to write the GRE exam and will certify that you completed our course successfully. Kanan GRE classes ensure that you are ready to face the exam with full confidence to secure the targeted score.
GRE General training in Valsad
The GRE general training in Valsad provides training in three areas of the test - verbal, quantitative, and analytical writing. You will get in-depth training in these 3 areas with tips to crack this exam with the best marks. Students get the complete study materials and shortcuts to solve questions which will help them clear the exam easily. You can assure yourself that you will clear the exam on the first attempt with the best marks.
GRE Subject training in Valsad
The GRE subject exam will test your knowledge in subjects like Chemistry, Physics, Mathematics, Computer Science, Biochemistry, Psychology and Literature. At the GRE institute in Valsad, we have separate experts for each subject. Kanan International offers the best study materials and previous years question papers apart from coaching. To give you the experience of going through the real exam, we conduct mock tests. You will need to clear this exam to get admission in some universities as some universities may need you to have the subject knowledge.
Top scores from our GRE coaching in Valsad
87% of our alumni from Valsad have scored above 75 percentile and 70% of them have scored above 90 percentile. We had 200 students last year and we are proud to have a huge number of students having excellent scores. On an average, our students achieved 162 in Verbal, 160 in quantitative, and 5 in Analytical in the last 5 years. These students secured admission to various courses like MS, MBA etc. in QS ranked universities. Our scores are one of the best in Valsad and we have been consistently improving our quality over the past years. This data illustrates how we have helped our students achieve their dreams of pursuing their studies abroad.
10000+
no of students in last 5 years
English Coaching for TOEFL, GMAT, PTE and IELTS
We give English language training for our students for English language tests like TOEFL, GMAT, PTE and IELTS. Apart from clearing the exam, the coaching will also help you communicate with the people in the place of your study as it will be the only mode of communication for you. Your English proficiency can be enhanced with the training that we deliver. This will help you in the future when you want to interact with native English speakers.
Online GRE Training in Valsad
All our students may not be able to attend the coaching at our institute. So we have provided the facility for them to learn from home. Along with classes we also conduct mock tests and provide study materials to prepare for GRE from home. For your future reference you will get a recording of the class. The best trainers will teach the students through the online GRE training.
GRE Coaching for Beginners, Intermediates, and advanced levels
We provide classes based on your performance. If you pick up the subjects slowly, you will be given more support and help. Fast learners will be given advanced training. Irrespective of your learning patterns we completely prepare all the students for the GRE exam. Students will be evaluated individually and will be given individual attention based on their needs.
GRE Coaching for Study Abroad - General and Subject training
It is based on your performance in the GRE exam that the foreign universities evaluate you. Therefore we provide the best training to our students in the best possible way. For writing the GRE exam you need the support and guidance of our experts who have helped so many students to crack the test. GRE general and GRE subject training will be provided separately by subject experts. If you plan to study abroad, you can definitely contact our team.
GRE doubt clearing sessions and Coaching discussions in Valsad
Our trainers keep doubt-clearing sessions after their classes so students can ask questions about the portions taught in class. This interactive session is kept for the benefit of the students. They get an opportunity to interact with the faculty and clear their doubts in each class.
Everything You Need to Know About GRE Coaching in Valsad
Eligibility: There is no particular eligibility criteria for GRE. It is good if you have a bachelor's degree.

Registration fee: The GRE registration fee is USD 213 or INR 15,900(approx.).

Types of GRE: There are 2 types of GRE tests - GRE general and GRE subject.

Exam duration: The exam duration is 3 hours and 45 minutes.
Number of retakes: You can attempt the GRE 5 times a year with 21 days in between each attempt.

GRE Exam dates: It is better to look for exam dates at least 3 months before the admission deadline.

How to reschedule: Using the ETS website login credentials you can reschedule the GRE exam.
Tips for scoring high in GRE in the first attempt
Understand the areas that are tested by the GRE exam and focus more on areas that you are weak at.

Learn shortcuts to solve problems especially for the quantitative test as the exam is conducted in a limited time.

Revise what you have learned at regular time intervals after covering all the portions so that you don't forget what you have learnt.

Use high quality study materials as this is a competitive exam attempted by students of many nationalities.

Attempt mock tests and finish it in time to prepare yourself for the actual exam.
Solve previous year question papers.

Answer all the questions in the exam, because there are no negative marks for wrong answers.

Take GRE questions from the internet and solve these questions daily. Practice will help you get better marks in the exam.

Be aware of the exam pattern, types of questions, number of questions, exam duration etc. and prepare yourself well.
Reach our GRE coaching center in Valsad
Address of our GRE Coaching Center in valsad
17,118,120, 1st floor,
Sai Leela Mall, Abrama-Dharampur Rd,
Abrama Village,
Valsad, Gujarat 396001
Working hours : 9:15am–6:30pm
Email ID : admissions@kanan.co
Mobile No : +91 63570 12000
FAQ - GRE Coaching in Valsad
A truly global higher education partner to learners and education institutions Support learners at every point in their global education journey with reliable services, products and solutions.
Global Headquarters
Kanan Int EdTech Inc
229, Yonge Street Suite 406 Toronto Ontario, Canada M5B 1N9
Indian Headquarters
Kanan International Pvt. Ltd.
D-wing, 2nd Floor, Trident Complex, Ellora Park Vadiwadi Road, Vadodara, Gujarat 390007
IT/ Digital Campus
Chennai Office
132, Habibullah Rd, Satyamurthy Nagar, T. Nagar, Chennai, Tamil Nadu 600017
Copyright © 2023 KANAN.CO All rights reserved.