TOEFL Coaching in Karnal
Planning to start the preparation for your TOEFL exams? Get along with the TOEFL coaching in Karnal offered by Kanan International, one of the leading training institutes in the city. This English Proficiency test conducted by the ETS is for students who want to pursue their education in some English-speaking countries. We have the best faculties who generate excellent study materials for the students.
Other standardized examinations such as IELTS, GRE, GMAT, SAT, and others are covered by the TOEFL coaching in Karnal. All of the sessions are taught by specialists who have over seven years of experience in this sector. After you enroll in the classes, you will receive free access to the study materials. The entire syllabus has been rewritten and updated under ETS guidelines (Educational Testing Service).
What is the Syllabus for the TOEFL course in Karnal?
We keep our teaching syllabus for TOEFL classes in Karnal up to date on a regular basis, following ETS's instructions. Students will be guided through all four TOEFL modules, including Reading, Writing, Listening, and Speaking, by our expert mentors. We provide a variety of mock tests and practice exams that cover all aspects of the TOEFL exam.
Syllabus and the Format for TOEFL classes in Karnal
Computers judge the Reading and Listening parts, which have a score range of 0 to 30. The Reading portion contains 36-56 activities based on academic literature reading passages.
Listening activities range from 34 to 51 and are based on lectures, classroom discussions, and conversations.
Writing Section
In the Writing Section
Two tasks are rated from 0 to 5. The sum is converted to a score of 0 to 30.

The writing section is graded by -
evaluating the integrated writing task for development, organization, grammar, vocabulary, accuracy, and completeness.

Rating the independent writing essay based on the overall writing quality, including development, organization, grammar, and vocabulary.
   In the Speaking Section
Each of the six tasks is rated from 0 to 4. The sum is converted to a score of 0 to 30.

ETS-certified trainers rate the responses and evaluate how you develop your topic well and deliver your message in English.
The TOEFL iBT exam score ranges from 0 to 120 points, with 30 points awarded for each section. The minimum score necessary varies by university and might range between 61 and 109 points. Most institutions have various admissions standards for UG (Undergraduate) and Graduate (Master's) students. PBT has a range of scores from 310 to 677. For TOEFL courses in Karnal, the syllabus is followed according to ETS requirements and is updated on a regular basis.
Upcoming batches, schedules, timings, duration, course fees of the TOEFL coaching in Karnal?
The TOEFL coaching center in Karnal offers weekend and weekday classes and also fast-track sessions for students who are in their last minute of preparation. Students can also prefer their own batch timings by contacting the advisors of Kanan. The fee here for the TOEFL coaching is affordable.
| TOEFL Batch in Karnal | Batch starts on | Timing | Duration of the course | Availability |
| --- | --- | --- | --- | --- |
| Weekdays regular | 27 Jun 2022 | Flexible Timing between 9.30 AM - 8.30 PM | 60 hours | |
| Weekdays morning | 28 Jun 2022 | 9.30 AM - 8.30 PM | 60 hours | |
| Weekdays evening | 1 Jul 2022 | 9.30 AM - 8.30 PM | 60 hours | |
| Weekends | 4 Jul 2022 | 9.30 AM - 8.30 PM | 60 hours | |
| Online batch | 6 Jul 2022 | 9.30 AM - 8.30 PM | 60 hours | |
| Fast-track batch | 6 Jul 2022 | 9.30 AM - 8.30 PM | 60 hours | |
TOEFL Batch in Karnal
Batch starts on
Timing
TOEFL course fees in Karnal
Duration of the course
Availability
Weekdays regular
27 Jun 2022
9.30 AM - 8.30 PM
60 hours
Weekdays morning
28 Jun 2022
9.30 AM - 8.30 PM
60 hours
Weekdays evening
1 Jul 2022
9.30 AM - 8.30 PM
60 hours
Weekends
4 Jul 2022
9.30 AM - 8.30 PM
60 hours
Online batch
6 Jul 2022
9.30 AM - 8.30 PM
60 hours
Fast-track batch
6 Jul 2022
9.30 AM - 8.30 PM
60 hours
You can consult the advisors of the TOEFL coaching center in Karnal if you want to customize your batch timings. They help you up with the best timings that suit you.
Who Will Train You?
What is the Coach / Trainer Profile of TOEFL classes in Karnal?
TOEFL coaching in Karnal at Kanan International is conducted by trainers who have years of experience in providing training for areas such as reasoning, problem-solving, mathematical concepts, subject knowledge, English, etc.
The trainers here in Kanan International are certified experts with practical experience in the field of coaching.
They are very passionate about teaching the students with dedication and training them to ace their exams with high scores.
Our trainers are specialists in various standardized exams like IELTS, GMAT, GRE, SAT, etc.
Our trainers in the TOEFL classes in Karnal are capable of handling both offline and online classes.
They provide the best study material for the students to prepare for the exam.
The trainers here in the TOEFL classes in Karnal share valuable tips and tricks to prepare for the exam and guide you in handling the exam confidently.
At the end of every class, there will be doubt clearing sessions conducted by the trainers.
10 reasons why you should enroll for TOEFL training in Karnal at Kanan International
Kanan International's TOEFL coaching stands out among all the TOEFL coaching centers in Karnal because of its unique approach to training students to achieve good results on their first attempt. Let's have a look at the advantages of attending TOEFL training in Karnal.
Over 24 years of study abroad experience and has benefitted more than 50,000 students.
Certified Professionals and trained experts with over seven years of experience in the field.
Our classes happen with the updated syllabus for 2022 and revised study materials.
We offer weekdays, weekends, and fast-track batch classes in the morning and evening. Students can also prefer customized batch timings by consulting the advisors of Kanan.
The TOEFL coaching in Karnal comes with several benefits like PDFs, study materials, books, recorded sessions, etc. at free of cost.
After joining the TOEFL coaching in Karnal, you have access to the computer labs and recordings of classes for future reference.
Every Batch here in the TOEFL coaching in Karnal is conducted with a limited number of students, which helps the students to receive individual attention.
Doubt clearing sessions are conducted at the end of every class to clarify what they are learning at the end of the day.
All the help regarding registration and other requirements that are needed for the exam is always sorted out by us.
More than 250+ top universities and colleges are in tie-up with Kanan International and the students can utilize these opportunities here and pursue their dream course abroad.
Utilizing the benefits provided by the TOEFL coaching center in Karnal can make you score the marks you aimed for. So, do join the TOEFL training in Karnal and leave the rest to us.
What is TOEFL?
TOEFL is a standardized exam used to assess non-native speakers' English language proficiency in order for them to enroll in English-speaking institutions and colleges overseas. The TOEFL test is taken by about 35 million individuals globally. The TOEFL iBT (Internet Based Test) is given online, and the results are a real representation of your ability.
TOEFL Test Format
Reading, speaking, listening, and writing are the four components of the TOEFL exam. The TOEFL is an internet-based examination that takes four hours to complete. The test has a total score of 120 points, and a score of 90 or more is regarded as satisfactory by many colleges. After 3-4 weeks, the results will be revealed, and the scores will be valid for up to 2 years.
Who can take up this TOEFL coaching in Karnal?
Students aspiring in pursuing their overseas education in some of the English-speaking countries can definitely enroll for the TOEFL coaching provided in Karnal, Kanan.
What is the eligibility or prerequisite to joining our TOEFL coaching classes in Karnal?
You must fulfill certain qualifying conditions or prerequisites in order to join our TOEFL coaching in Karnal. TOEFL is a necessity for anybody planning to study, work, or relocate to an English-speaking country.
Students must be at least 16 years old and have plans to study in the UK, Canada, the US, Australia, or New Zealand.
The course fee should be paid before the instructed time
The student should be qualified from English-medium schools or universities.
Students with bachelor's degrees are given first preference.
The candidate should possess a minimum qualification of 10th or 12th.
If you know you satisfy all of these conditions before registering in the TOEFL coaching center in Karnal, you are only a step away from enrolling. So, contact Kanan advisors as soon as possible and reserve your places.
TOEFL Training with Spoken English Classes
In addition to TOEFL preparation, we offer students spoken English sessions so that they may improve their language abilities and speak without fear of language barriers. They may benefit from the spoken English lessons in a variety of ways during their graduation abroad. For example, with the aid of spoken English lessons, a student educated in TOEFL coaching in Karnal may give a speech with strong speaking skills, allowing the audience to appreciate the intricacies.
Batch size for TOEFL training in Karnal
The Batch size in our TOEFL classes in Karnal is limited to 10 students per session.
Since the batch size is small, we are able to give the students individual attention
Every class ends with doubt clearing sessions and group discussions for the student's clarity.
It will be easy for the students to mingle and interact with each other during the training.
There are various timings and sessions provided by the TOEFL classes in Karnal. Students have the freedom to choose suitable classes for them.
Coaching modes for TOEFL Preparation Batches
The TOEFL training in Karnal provides offline classes for students and they are allowed to customize the timings of their classes.
Online classes are also available for students who are unable to attend the offline classes provided by the TOEFL coaching in Karnal
Have queries regarding TOEFL dates in Karnal or TOEFL Karnal center or TOEFL fees in Karnal or TOEFL coaching classes in Karnal?
We can understand! As a student, you may have a lot of queries before joining the TOEFL course in Karnal. Feel free and contact the Kanan consultants by referring to the website. They are always available to help each and every student with queries. They provide you with the best alternative for all causes.
You can also clear your doubts and queries by using the hashtags such as #TOEFLclassesinKarnal, #TOEFLprepwithKanan. These hashtags help you in clearing all your doubts and queries regarding the class and course.
Reviews
Our students who are proud of their achievements, eventually become our brand ambassadors. We're indebted to them.
I have my deepest gratitude for the Kanan team. They were with me throughout my journey to Centennial College, a premium institution in the USA. Kanan's counsellors are true study abroad experts, carefully helping me at every step. I'm thrilled to have associated with Kanan and turn my dream into reality.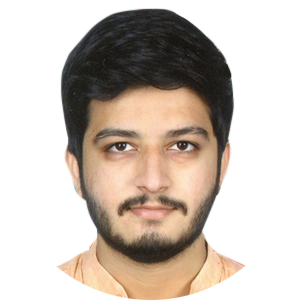 I would like to thank you and your team for all of your support and guidance throughout the whole process. You've been extremely helpful and supportive at every step. I'm very happy with my experience with Kanan International. I will definitely recommend it to others. Thank you once again.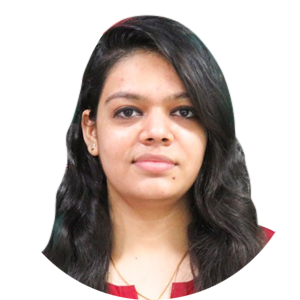 It was pleasant to work with Kanan International. Counsellors provided helpfuladvice and up-to-date information. Fast, efficient service was provided. Legitimate companies are becoming more difficult to find. It has been really beneficial to work with their counsellors. I am very grateful to them.
Certification
Kanan international will offer you a course completion certificate once you have completed all of the required mock tests, model examinations, sample questions, and answers. This certificate serves as a subtle reminder that you are prepared for the exam, and it will enhance your confidence when you sit for it. We also provide course completion certificates for various courses like IELTS, GRE, GMAT, SAT, etc.
TOEFL Training in Karnal
It is a 100% assurance that the TOEFL classes offered by Kanan are the best in the city of Karnal. We are also the best study abroad consultants in the country that places students in reputable institutions and universities around the world. We have trained over 20,000 students from around India for their TOEFL preparation and assisted them in finding top US and Canadian universities for graduate and undergraduate admissions.
Top score from our TOEFL Coaching in Karnal
Most colleges and universities around the world require a minimum TOEFL score of 90. The average mark scored by the students who trained from the TOEFL classes in Karnal is 100. Last year, 2500 students were trained, and all of them passed their exams with flying colors. In the exam, 50% of the students scored higher than 110.
10000+
no of students in last 5 years
English coaching for TOEFL, GMAT, GRE, and IELTS
English has become the necessity of everything. Most of the standardized exams like TOEFL, GMAT, GRE, IELTS, SAT have the foundation language as English. So, there comes a need for the students to learn everything that is regarded to language to keep them updated in all means. The trainers in Kanan International are experts in the English language and literature and are able to help the students to master the language and make them overcome the communication barriers they face during their graduation overseas.
Online TOEFL Training in Karnal
Students who are unable to attend the offline sessions in Karnal can register and schedule their slots for the online classes by visiting the Kanan website. Kanan's online lessons are one of the greatest options for those who wish to learn from home. The lessons follow the same format as the offline sessions, and students in the online classes are given class recordings to help them explain any issues afterward.
TOEFL Coaching for Beginners, Intermediates, and Advanced levels
There may be students who are thorough with the portions and the syllabus and there may be students with zero ideas about the exam. It may be any level of Preparation, you always need expert advice like us to clear your exams at the first attempt. The trainers here in Kanan comprehend the mentality of the student and help them to develop their capacity in facing the exam with confidence and knowledge.
TOEFL Coaching for Study Abroad
Studying abroad has been the main goal for the students who are preparing for the TOEFL exams. Our aim is to make the student's dreams come true at any cause. Students with a strong TOEFL score are accepted by more than 11,000 colleges in 150 countries across the world. We prepare students for the exam as well as provide study abroad advice, including recommendations for institutions and colleges, visa assistance, and the application process.
TOEFL Doubt clearing sessions and Coaching discussions in Karnal
TOEFL doubt clearing sessions and coaching discussions are held at Karnal to help students overcome the obstacles they experience. Each lecture concludes with a question-and-answer session and a discussion. At the end of class, every student's question is answered, and they are given alternate answers to all of their problems.
Everything you need to know about TOEFL coaching in Karnal
Eligibility - Minimum qualification is 10th or 12th
Exam fee - The exam fee for the TOEFL varies based on the test centers. Mostly the fee for the exam is around 14,300 INR
Test Duration - The Exam duration for the TOEFL is 3 hours
Retakes - You can retake the exam any number of times. But, you can only retake the exam after three days of the previous attempt.
Reschedule - You are allowed to reschedule the exam four days before the test. The rescheduling fee is 4,500 INR.
Tips for scoring a good score in the TOEFL Exam
Understand and apply all the grammatical rules and vocabulary you can use.
Understand the test format and the syllabus before starting the preparation.
Learn how to structure an article or a passage by using all the required elements that are needed.
Have conversations in English with your classmates, friends, family, and surroundings to improve your efficiency.
Read many books based on the English language and try to translate passages to English from your Regional Language.
Listen to podcasts and speeches in English when preparing for the exam.
Learn the essential phrases of the language that will help you develop the context of your writing content.
Refer to the Internet for sample questions and answers and also for books and study material.
Start your preparation with a scheduled timetable and always track your progress in learning.
Join the TOEFL classes in Karnal provided by Kanan which guides you in scoring the best marks that you've aimed for in the first attempt.
Reach our TOEFL coaching Center in Karnal
We are conveniently located in Karnal. Our TOEFL training center can be reached easily from areas like - Indri city, Nilokheri, Gagsina, Assandh
Address of our TOEFL Coaching Center in Karnal
SCO-90, Mughal Canal,
Karnal 132001, Haryana
Working hours
09:00 am – 09.30 pm
Landline : 0184-44047500
Mobile No : +91 99963 07600
Email ID : info@kanankarnal.com | karnal@kananinternational.in
FAQ - TOEFL Coaching in Karnal
What is the fee charged by TOEFL Tutorials?
The fee charged for the TOEFL coaching in Karnal is affordable, it varies from the batch you choose. Mostly the fee is around 12,500.
When will I be notified about the TOEFL test center in Karnal?
You will be notified as soon as you complete the registration. The Kanan advisors will give all the information regarding the test center.
How and where should I register for the TOEFL Test?
You can register for the test by referring to the ETS website. The students who are getting trained at Kanan may not worry about the registration as it is taken care of by the Kanan consultants.
When will the Candidates from Karnal get the TOEFL test score?
You will be notified about the test score approximately 10 days after you give your exams.
How should a TOEFL test taker prepare?
The student who is preparing for the TOEFL exam should prepare with dedicated practice and should prepare with a scheduled timetable for the exam.
Will the TOEFL tutorials in Kanan help me with the registration process?
Yes, the whole registration process is taken care of by the Kanan team, and scores are also informed as soon as the results are announced.
Does the TOEFL tutorial in Karnal provide study materials?
Yes, we provide the best study material which is revised and also given for free of cost.
Where are you located in the city, will it be easy for me to reach the place?
Our TOEFL classes are located in an important part of the city of Karnal. Students who are located from Indri city, Nilokheri, Gagsina, Assandh will have no issues in traveling to the TOEFL classes in Karnal