SOP for PhD: Writing Tips and Fetching Samples
SOP for PhD is an important document that focuses primarily towards your research interest. It should showcase your research ability, time management skills and efficiency. Every document such as SOP, LOR, a sample research paper plays a crucial role in the process of selection from a pool of similar profile applications.
Admission committee often looks at SOP to assess your potentiality as a scholar and analyse your research goals. Students need to be ultra careful while drafting SOP for Phd and make sure they impress committee members of the university they are applying to. So, invest ample time in creating your own statement of purpose and keep PhD SOP samples, and writing tips given in this article as a reference while drafting.
This blog includes
How to write a winsome SOP for PhD?
Although the format of an SOP for PhD is almost similar to the SOPs of the other courses, there are few things to be considered on priority basis while composing. Follow these points to create an impactful Statement of purpose.
1. Introduction Paragraph: Talk about Yourself
Start writing your SOP by introducing yourself in a precise manner. Talk about your conceptual path, intellectual curiosity and how this PhD degree ignites the adventure of knowledge.
2. Explain the "Why" factor
Always address the answers to the following questions in your document.
Explain Why you are interested in Pursuing PhD?
Mention the reason for Why this particular field of specialisation?
Why do you prefer this particular university and mentor?
3. Show how you fit for the program
Tell the admissions committee how you will be a good fit for this program. The main point to be kept in mind while describing your suitability for the program is never to go with the lavishing praise of faculty. Instead, show them that you are familiar with the university's research and understand the course curriculum.
4. Include your Academic and Research background
Give complete information about your Bachelor's degree, Master's project thesis and relate them to the research topic you have selected. Talk about the research work you have done in this field and the skills you acquired like Programming languages, practical/computational knowledge, any globally recognised paper publications etc. This information will help your document to get a preference from the committee.
5. Be careful while emphasising on work experience
While applying for PhD programs please note that prior work experience is not definitely beneficial. It is good if your job experience is relevant to your inspiration and research topic.
6. Address the past issues
Let the admissions committee know about any negative marks in your record such as bad grades, backlogs etc. as it will create a bad impact if they get to know from elsewhere. Illustrate how you bounced back from those negative experiences. Also specify and justify any career breaks you had.
7. Career goals
Specifying about your career goals is the crucial part of this application. Even if you are a top scholar, MBA/MS applicant readers will lose interest in your profile if your vision and goals are not clear. Talk about your short-term and long-term goals and try answering these questions
What is your plan after the completion of your PhD?
Where do you see yourself in the next 15-20 years?
8. Conclusion paragraph: Assurance of a notable performance
Your conclusion paragraph should be a promising assurance of notable achievements in the future. Summarise your intentions and conclude your document in a proper way that creates a strong impact on the reader.
How does the SOP for PhD vary from other specialisation SOPs?
While there are common guidelines regarding SOP format on the internet, all of them will not be applicable to a PhD SOP. The foremost thing you should understand is the difference between UG SOP, SOP for MS, SOP for MBA and a PhD SOP.
For instance, SOP for UG mainly focuses on his/her childhood interests, hobbies and other details of the applicant. Whereas MS SOP expresses passion towards the course and professional goals, MBA SOP primarily talks about leadership, managerial abilities, and career goals.
On the other hand, when you frame SOP for PhD the key point is centred on immense research and should unveil your skills, analytical and reasoning abilities. In a PhD SOP, the admission committee focuses on two main aspects. The first thing they will observe is whether the candidate has the potential to be a scholar. The other aspect is they will analyse how your contribution to the research work adds value to the university's/ department's reputation.
SOP samples for PhD
To study PhD in your desired field of specialisation Statement of purpose (SOP) is very crucial. The university's admission committee reviews your document to know about your academics as well as the reason why you want to progress your research. A few PhD SOP samples are given below for reference.
Sample SOP for PhD in Astrophysics
"The universe seems neither benign nor hostile, merely indifferent"- Carl Sagan
Astrophysicists seek to understand the study of celestial objects and phenomena using physics, and mathematical calculations to explain the origins and evolution. My interest towards the branch of space science that applies the laws of physics began during schooling and gradually arose with the studies I took up.
This interest drove me to study further and as a result, I ended up doing my Master's in astrophysics at the Indian Institute of Astrophysics (IIA). This helped me to develop knowledge of physics related to the universe, especially in the areas of gravitational dynamics, quantum mechanics etc. The master's thesis titled "How the cluster environment of young stars affect planet formation" was studied taking into account cluster dynamics and models to calculate a characteristic time-averaged measure of FUV flux exposure of young low-mass stars in these clusters. As a part of the project, we used clusters with massive star content and did data analysis, programming, scientific writings etc. This project taught me many new findings and grew my interest to know more about astronomy further that has prompted me to seek PhD admission.
Coming to my undergraduate education, I did my Bachelors degree in Physics from IIT, Kanpur. This 3-year degree course equipped me with good knowledge on mathematical and nuclear physics etc. and also helped me to gain expertise in lab work through some practical sessions and training.
After my graduation, I was selected as a summer research fellow at IIA, Bangalore. I worked on the research topic "galaxy clusters and gravitationally lensed distant galaxies". Under the guidance of esteemed professors, I studied distant galaxies using radio and optical/IR telescopes and published research papers related to the same. Working as a research assistant made me knowledgeable about the concept as well as helped me to identify my field of interest. Eventually, I completed my masters from the same university.
I wish to deepen my knowledge further in the field of astronomy under the esteemed guidance of Dr. ABC and Dr. AYC at your organisation. I feel the department of physics & astronomy at the XYZ university is one of the most active departments in the country with good multidisciplinary research and practical/lab expertise.
As a PhD aspirant, pursuing further studies will help me to excel my knowledge and also will aid me to discover new concepts/findings that expand my career horizons in the chosen field of study. I am extremely certain and can cope with all the rigours related to the study.
Sample sop for PhD in Astrophysics pdf
SOP sample for PhD in Paleontology
"The observer listens to the nature, the experimenter questions and forces to reveal their identity"- Georges Cuvier
The study about past life, biodiversity has always fascinated me ever since schooling. As I became older, my keen interest towards research grew further due to my academic learnings and experiences.
With the curiosity to know more about the scientific study of life, I have driven my education towards earth science and pursued graduation and post graduation. My graduation is in the field of geology where I learned more about sedimentology, structural geology etc. Integration of physical and biological sciences study equipped me with a good understanding and helped me to widen my career towards earth science.
I did my Masters in palaeontology from IISER, Kolkata. This education taught me deeply about the existence of fossils and geochemical evidence to decipher the evolution of life.
Through my Master's project thesis, titled " Palynology and isotope stratigraphy from the early triassic successions" I studied about the sedimentology of early triassic and also learned about the palaeoenvironment. This study experience helped me to improve my research skills including data collection, handling and analytical techniques. The presentations and the publications of the work yielded good results in international scientific journals. This research experience increased my zeal to know more about the concept and ultimately moved me towards the pursuit of PhD.
In the process of exploring my knowledge further related to the concept I have chosen in my master's thesis, I decided to pursue PhD in the field of palaeontology. Upon a lot of research, I came to know that XYZ University is best for further research related to the study. Pursuing doctorate study under the guidance of specialist experts Professor ABC and Professor XYZ who were well suited for my research interest will advance my career in a positive direction.
As a PhD aspirant, I wish to take up a variety of research methodologies/duties that will increase my desire to study even more thus yielding an outstanding output that is remarkable. My determination for success allows me to become a good researcher in the field of study I aspired to.
SOP sample for PhD in palaeontology pdf
Soft Skills to be included in your SOP for PhD
As a PhD aspirant, highlighting the soft skills in your SOP will raise the chances of getting admission. Do focus the skills like
Problem solving
Creativity
Analytical thinking
Communication skills
Integrity
Teamwork
Passion for success
And willingness to learn
Top Universities admission criteria for a PhD course
Though the guidelines for the admission to PhD remain the same, the university provides its own SOP structure. Let's have a look at the admission criteria of a few universities.
Stanford University, USA
Guidelines to be followed for submitting SOP for PhD to Stanford University are as follows:
SOP should be typed, single spaced and 1-2 pages long.
Describe the reason for applying to the particular program and your preparation for this field of study.
Explain how this program perfectly fits you and talk about your future career plans
Speak about your academic backgrounds and interests.
Harvard University, USA
The points to be considered while writing a statement of purpose to Harvard University are:
SOP should maintain a word limit of 1000-1500.
Describe in detail about professional experience and connect it with the reason that prepares you to pursue this advanced study.
Tell the challenges you seek to address as a part of your research in this field of study
Explain about your long-term and short-term goals.
University of Toronto, Canada
SOP should be a maximum of 1500 words, double-spaced
Your statement should be in an essay format explaining the outline of the research you plan to undertake in PhD.
Explain about your academic/professional background and tell about scholars who inspired you in this field of study
Tell how your research contributions create a way to intellectual diversity.
Your research statement should be plagiarism free.
Motivation and Recommendation letter for PhD programs
Sometimes along with the SOP submission of a letter of recommendation/ motivational letter is necessary for a couple of PhD programs. Motivational letters vary from PhD SOP and it will be directed/sent to the department/ Professor under whose guidance you wish to study/ will start pursuing your research work.
Letter of recommendation is slightly different from the SOP format and is written by the Professor/ Head of department familiar with your academic/research work to the admission committee. To know more about how to write a recommendation letter please read LOR guidelines
Other links:
Summary
It is best to be honest in your document about your academic details, research work. Avoid plagiarism as it is a criminal offence especially in the case of PhD applications. Refer to the writing tips and samples given in this blog while writing your own SOP for PhD.
FAQs on SOP for PhD
1. How long should an SOP for PhD be?
The statement of purpose for PhD should range between 500 to 1000 words unless specified by the university. It should be one to two pages long and has to convey the information to the point in a precise way.
2. What is the statement of purpose (SOP) for PhD?
SOP for PhD is a document that explains why you are eligible/qualified for a PhD program. It includes a brief summary about your academic and professional background. Also talks about the past research experience you had related to the field of study you are applying for.
3. Do research experience and paper publications matter for the selection in a PhD programme?
Yes, Having prior experience in research and paper publications will be an added advantage to your application over the others. Do mention these details in your SOP if you have done any paper publications or worked as a research fellow.
4. How do you write a PhD SOP?
Start your SOP by making a good statement for yourself. Explain the reason about your field of interest and tell why this particular university. Now specify how you are a good fit for the course and tell how it will help you in reaching your career goals. Also include your past research experience, and skill sets you hold.
5. What are the mistakes you should avoid in an SOP for PhD?
Common mistakes you should avoid while writing SOP for PhD is dull introduction, introducing your name etc. Avoid exceeding the prescribed word limit, using informal style of writing, and talking about your family history or financial situation. Do not write your SOP at the last minute and don't praise too much about the institution or faculty.
6. Why are PhD applicants rejected?
The most common cause for the application to be rejected is lack of research experience. It doesn't matter how many years of experience you had but what matters more is if you have the potential ability to conduct research/study in that particular field.
Subscribe and get our weekly updates straight in your inbox.
Recent posts like this
17 expert preparation tips for success in IELTS Speaking Tests
Is studying abroad worth it? Benefits and advantages of studying abroad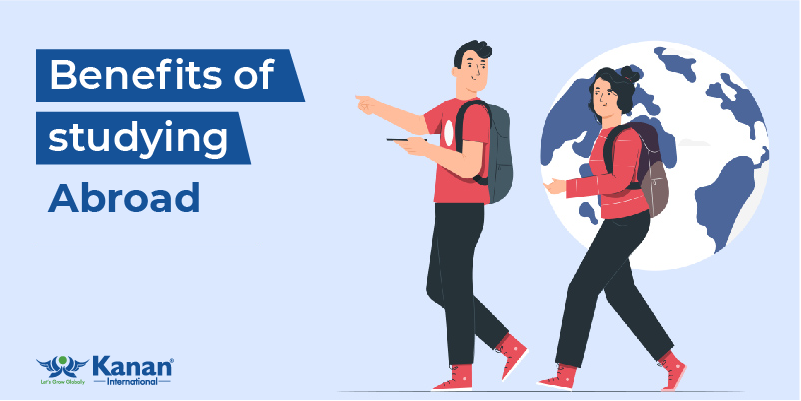 8 IELTS Courses In Moga That Helps To Achieve Your Dreams
Subscribe and get our weekly updates straight in your inbox.
Recent posts like this
17 expert preparation tips for success in IELTS Speaking Tests
Is studying abroad worth it? Benefits and advantages of studying abroad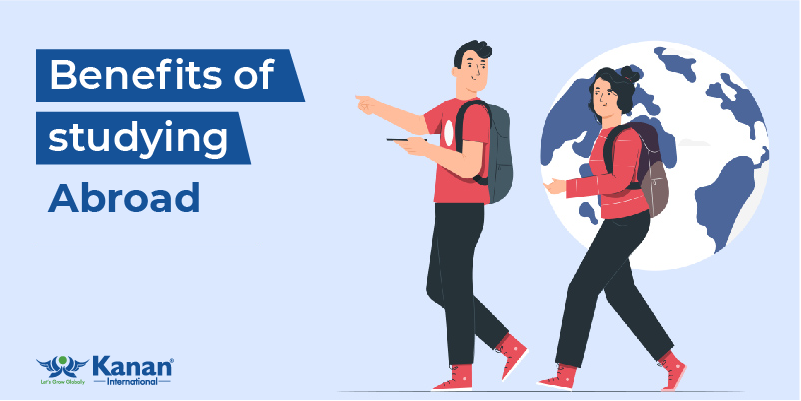 8 IELTS Courses In Moga That Helps To Achieve Your Dreams
A truly global higher education partner to learners and education institutions Support learners at every point in their global education journey with reliable services, products and solutions.
Global Headquarters
Kanan Intl EdTech Inc
229, Yonge Street Suite 406 Toronto Ontario, Canada M5B 1N9
Indian Headquarters
Kanan International Pvt. Ltd.
D-wing, 2nd Floor, Trident Complex, Ellora Park Vadiwadi Road, Vadodara, Gujarat 390007
IT/ Digital Campus
Chennai Office
132, Habibullah Rd, Satyamurthy Nagar, T. Nagar, Chennai, Tamil Nadu 600017
Copyright © 2023 KANAN.CO All rights reserved.