SOP for Scholarship: How to write the best SOP?
SOP for scholarship is a document submitted to persuade a university to award applicants with financial support for their studies. Scholarship SOP varies from the general SOP as both have different motives. Statement of purpose for scholarship should contain the best introduction, passion about the course, skills, future goals, experiences, motivation for applying, and finally how worthy you are for a specific fellowship.
A well-written statement of purpose or SOP for scholarship will apprise the scholarship committee about yourself and your dedication to your goals. As we know the importance of scholarship SOP, we have included the complete guide like format, types, difference, and tips in this blog in order to aid you to write a perfect SOP that maximizes your chances.
Table of contents
What is SOP for scholarship?
SOP stands for "Statement of Purpose". SOP for scholarship is a well-drafted document that is typically required as part of a scholarship application process. It serves as a tool for the scholarship committee to gain insight into the applicant's academic and career aspirations, qualifications, and financial needs for pursuing their studies. And, it is an opportunity for the applicants to demonstrate their passion, motivation, and commitment toward achieving their goals, and explains how the scholarship will help them reach their objectives.
General SOP vs Scholarship SOP
Are you aware that the typical SOP and a scholarship SOP are different? If not, the following table illustrates the differences between the two types of SOPs.
| | | |
| --- | --- | --- |
| | General SOP | Scholarship SOP |
| Definition | A statement of purpose is a document that outlines an applicant's qualifications, experiences, achievements, goals, and motivation for applying for a particular program | An SOP for scholarship is a document that an applicant writes to illustrate their passion, academic background, and reason for applying for a scholarship |
| Purpose | It is generally required as part of the application process for undergraduate or postgraduate programs | It is an opportunity for applicants to convey how the scholarship will help them achieve their goals and how they plan to use the scholarship. |
| Types | There are no particular types in the general SOP. It varies depending on the applicant's personal and professional information | There are several categories in the scholarship SOP including academic, sports, athletic, merit, minority, community, etc. |
| What is it focused on? | General SOP focuses on the student's qualifications, qualifications, skills, achievements, professional and personal experiences, future goals, and the reason for choosing the particular program. | Scholarship SOP focuses on the reason for applying for the scholarship, whether applicants are in serious financial need, and whether they are worthy of scholarships. |
Scholarship SOP Types
Opportunities for financial aid exist for a wide range of students and fields of study, making higher education more accessible for all. Go through the below given different types of fellowships available and decide what is your type.
Minorities scholarship
A scholarship for minorities to study abroad is the financial support that is particularly allocated for students from minority backgrounds to obtain international educational opportunities. The eligibility criteria may vary depending on academic merit, financial need, or community.
Athletic scholarship
An Athletic scholarship is awarded to students who excel in sports and physical activities. Students applying for this scholarship should be a member of a sports team and they are required to submit the academic and athletic requirements. Athletic scholarships are designed to provide student-athletes with the opportunity to continue their athletic and academic careers.
Academic scholarship
Academic scholarship is the type of scholarship offered by various sources including colleges and universities, government agencies, private companies, etc. Strong applicants with good academic scores and a certain GPA, generally above 3.5 will have the chance of getting academic scholarships. Honestly, an academic scholarship is a recognition as well as support for skilled students to balance their financial expenses and expand their academic and personal growth.
Women's scholarship
This type of scholarship is specifically targeted toward female students with a strong passion for their career goals but with weak financial backgrounds. The goal of women's scholarships is to encourage female students to accomplish their international higher education or a certain field of study. It can be awarded to different levels of study such as undergraduate, graduate, and postgraduate.
Community-based scholarships
Community-based scholarships are awarded to students who show their involvement and engagement in their local communities. The goal of the community-based scholarship is to provide applicants with a more immersive and genuine experience of the host country and to promote mutual understanding and cultural exchange between the students and the local community.
Veterans scholarships
Veterans scholarships are specifically designed to offer financial support to veteran candidates in order to provide opportunities for them to gain international study experiences. Student veterans can apply after checking if there are any specific requirements or preferences and also receive scholarships for their academic and personal expenses.
Average performance scholarships
Average performance scholarship is offered for students who have an academic performance that is average or above average. The criteria for this scholarship depend on the scholarship provider. This scholarship shows that the scholarships are not exclusively reserved for students with exceptional academic records. Average students also equally get financial support in terms of scholarships.
Unusual scholarships
Unusual scholarships are awarded based on some random criteria which are not followed by most scholarship programs. These scholarships offer support for underrepresented groups of students, such as left-handed individuals, those with disabilities, or those with specific interests or talents. These scholarships may target students interested in fields such as global health, cultural planning and organization, and others. These types of scholarships are designed to encourage students with unique interests and talents.
Creative scholarships
Creative scholarships are awarded to students with outstanding creativity and talent in various domains like music, painting, art, creative writing, design, dance, and other professions. The primary objective of these scholarships is to motivate and inspire these students to pursue their academic and creative goals through international study opportunities.
Format of SOP for Scholarship
Generally, an SOP for scholarship is a one or two page well-drafted statement that should explain the applicant's academic and professional background, the proper reason for applying for scholarships, and their future goals within 800 - 1000 words. It should be clear and concise and should outline your passion and dedication to the specific field for which you are applying.
Discover what is the exact format of a scholarship SOP and what information should be included,
First paragraph - The first paragraph is the opening of your SOP and should prompt readers to continue reading the essay. A brief introduction of your background and the reasons for applying for the scholarship should be your introduction part.
Second paragraph - The second paragraph is the perfect place to describe your academic qualification including your major and relevant project or research experience.
Third paragraph - In the next paragraph, you can explain your work experiences such as internships, volunteer tasks, relevant project experiences, or any other relevant experiences.
Fourth paragraph - In this section, you should speak about the reason for pursuing the scholarship. You can explain why you are applying and how it helps to achieve your academic goals in a detailed manner.
Fifth paragraph - You can utilize the fifth paragraph to convey your future goals, long-term career aspirations, and how you plan the scholarships to accomplish your future goals.
Sixth paragraph - The sixth paragraph is your conclusion part and you can use this section to summarize your passion for the chosen field, commitments, and the reason for applying for the specific fellowship.
Make sure that you proofread the essay after you finish writing it. Since it is very important to correct any grammar mistakes or typos to prepare the SOP in a professional and formal manner.
Why is a statement of purpose for scholarship important?
A statement of purpose for scholarship is important to let the scholarship committee know who you are as a person and a candidate, and why you are a suitable student for the scholarship. It is a great opportunity to showcase your academic and professional accomplishments, as well as future objectives.
The scholarship SOP is a crucial element in the application process as it serves as a persuasive tool for the committee in making their decision on whether to accept or reject your application. It highlights your qualifications, accomplishments, and future plans, and displays your responsibility and potential to succeed in the field of study for which you are applying.
Effective tips to draft an exceptional SOP for scholarship
Find out some master tips to write the best and unique SOP for scholarship listed below,
First and foremost tip is to customize your SOP, do not copy from anywhere or anybody. Come up with your own unique points.
Know which type of scholarship suits you and your aspects. Then, do research to get deep knowledge about the specific type.
Be clear and concise in your language. Use direct language to convey the motive of your essay.
Make your SOP uncomplicated by using simple words. Remember that using complex or unusual words will not help you.
Remember the word limit and ensure that your essay should be written within 800 - 100 words.
Before writing the final document, prepare a draft to get an idea and eliminate some unnecessary points and errors.
After completing the SOP for Scholarship, share it with your friends and get their feedback to help you improve the document.
Do's and don'ts for Scholarship SOP
Do's
Customize your SOP to the particular scholarship and program you are applying for.
Write relevant experiences, skills, and academic & personal achievements.
Outline specific examples to showcase your abilities and experiences.
Be honest and transparent with every piece of information you write in your SOP.
Do a final check of your document to make it free of errors. Proofreading is highly essential to prepare an effective SOP.
Do check for grammar errors and typos. Make sure your SOP is grammatically and logically perfect.
Don'ts
Don't lie in your document and at the same time don't exaggerate any information such as qualifications or goals.
Don't use uncommon or tough words or language.
Don't forget to follow the instructions and use the format recommended by the scholarship committee.
Don't submit your SOP without doing a final check or proof reading.
Don't wait for deadlines. Try to complete and submit on time as you may miss the deadline.
Conclusion
A perfect and well-drafted SOP for scholarship will make you stand out from the other applicants and increase your chances of being awarded a scholarship. Hopefully, the format, tips, and other information provided in this blog will be beneficial for you to create a winning Scholarship SOP.
FAQS
1. How do I write an SOP for scholarship?
Follow these steps to write an exceptional SOP. They are as follows,
Research the scholarship and its requirements to know the expectation of the scholarship committee from an applicant.
Describe your educational and professional background, your interest in the specific field, and relevant experiences.
Mention your career goal and how the scholarship helps to achieve your goals.
Highlight your abilities, achievements, and appreciation clearly with examples.
To conclude the SOP, mention how you plan the scholarship to make a meaningful impact in the specific field of study.
Finally, check the SOP twice to correct the grammar mistakes and typos.
Remember to follow the instruction and word limit (800 - 1000).
2. Should my SOP be long or short?
Statement of purpose for scholarship should be written 1 - 2 pages long. But it must be within 800 - 1000 words. SOP length will differ depending on the university requirements and the applicant's details. However, it is important to follow the instructions and guidelines provided by the scholarship committee.
3. Is SOP with more than 1000 words acceptable?
An SOP for scholarship with over 1000 words may be too long and might not be read completely by the scholarship committee. They generally prefer a direct, concise, and to-the-point statement.
4. How do I enhance my scholarship SOP?
After completing the SOP, proofread it to make sure it is free of errors in grammar, punctuation, and spelling. And then have someone else to check again your SOP and get feedback from them to enhance your SOP.
5. How to prepare a stand-out SOP for scholarship?
A key tip to create your scholarship SOP stand out from other applicants is to personalize it with genuine details. Be honest, transparent, and unique to demonstrate to the scholarship committee that you are a deserving candidate.
Subscribe and get our weekly updates straight in your inbox.
Recent posts like this
17 expert preparation tips for success in IELTS Speaking Tests
Is studying abroad worth it? Benefits and advantages of studying abroad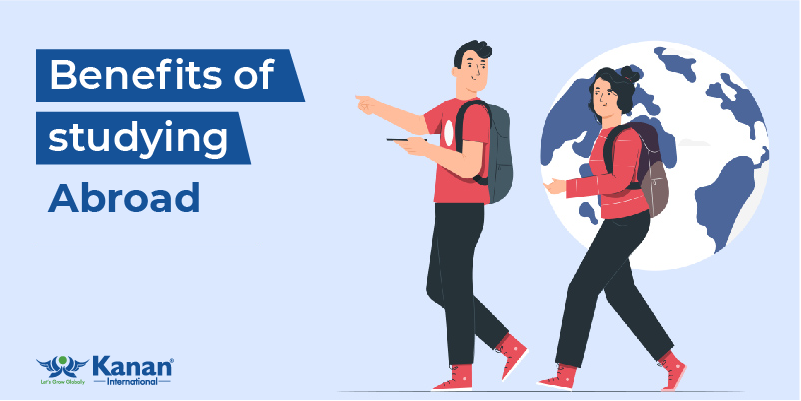 8 IELTS Courses In Moga That Helps To Achieve Your Dreams
Subscribe and get our weekly updates straight in your inbox.
Recent posts like this
17 expert preparation tips for success in IELTS Speaking Tests
Is studying abroad worth it? Benefits and advantages of studying abroad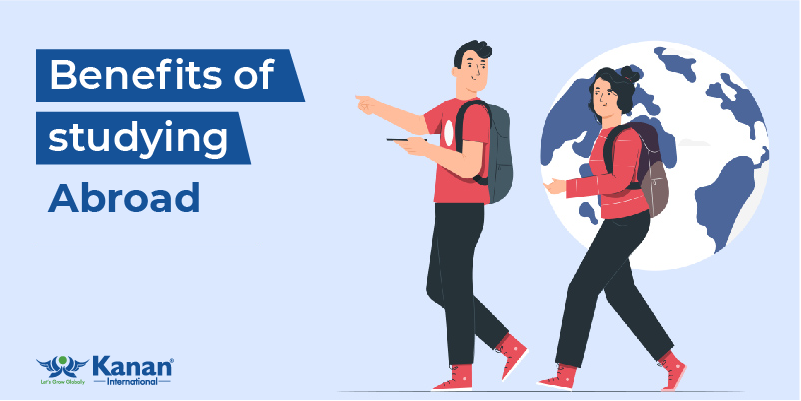 8 IELTS Courses In Moga That Helps To Achieve Your Dreams
A truly global higher education partner to learners and education institutions Support learners at every point in their global education journey with reliable services, products and solutions.
Global Headquarters
Kanan Intl EdTech Inc
229, Yonge Street Suite 406 Toronto Ontario, Canada M5B 1N9
Indian Headquarters
Kanan International Pvt. Ltd.
D-wing, 2nd Floor, Trident Complex, Ellora Park Vadiwadi Road, Vadodara, Gujarat 390007
IT/ Digital Campus
Chennai Office
132, Habibullah Rd, Satyamurthy Nagar, T. Nagar, Chennai, Tamil Nadu 600017
Copyright © 2023 KANAN.CO All rights reserved.