SOP for MS in Civil Engineering with Samples
Planning to study MS in Civil Engineering after your graduation? Wise decision! MS in Civil Engineering is the most in-demand course in the field of engineering. And it is essential to have a well-written SOP for MS in Civil Engineering to increase your chances of being accepted into top universities. An SOP is a crucial part of the application process and is used by admissions committees to evaluate your fit for the program and your potential for success.
A Statement of Purpose or SOP for Civil Engineering is a document that is typically required as part of the application process for graduate or professional school programs. The SOP should highlight your academic and professional background, academic achievements, abilities, objectives, the reason for pursuing the program to which you are applying, and finally future goals.
Remember that your SOP for MS in Civil Engineering must be well-drafted, concise, and free of errors. It should be customized to which program you are applying to. Worried about creating the best SOP? Read the complete blog that covered the format of SOP, expert tips to write an effective SOP, and Sample SOP for reference.
Table of Content
Statement of Purpose format for MS in Civil Engineering
The statement of purpose for MS in civil engineering should be written about 500 - 1000 words. The perfect SOP should possess the following information including the candidate's personal and professional background, abilities, interests, goals, achievements, and finally future goals.
Then, complete your SOP by explaining why you are the ideal candidate for this program, and how it can help you achieve your goals. Some colleges have certain requirements regarding the word limit (500 - 1000) and the format of SOP. Have a clear look before writing the SOP.
How to write SOP for MS in Civil Engineering with proper format?
A well-written SOP is a highly-significant element during the admission process. Similar to professional documents, SOP also has a standard format. Learn the perfect SOP Format for Civil Engineering in detail in this section.
Paragraph 1 – Introduction
The Introduction section is very important to gain the interest of the reader to continue reading the document.

Create your first paragraph by introducing your academic field of interest and explain what motivates you to choose this field.
Paragraph 2 – Academic Background and interests
In the second paragraph, explain your academic backgrounds like school or college.

Write about your internship or training experience, if any professional experience (full/part-time, voluntary), and extracurricular activities in UG.
Paragraph 3 – Projects or any experience
In the third paragraph, explain the academic or any other achievements.

And mention clearly your career goals after completion of the course, hobbies, etc.
Paragraph 4 – Reason for choosing the institution
Mention the reason for choosing the particular university and your expectations from the university.

Specify the features of the university that captivate you and how the university's reputation helps you to accomplish your career goals.
Paragraph 5 – Future goals
Explain here how you are suitable for the specific program.

Write about your abilities, strengths, and weaknesses and your passion in this domain.
Paragraph 6 - Conclusion
Your conclusion part is equally important as the introduction.


Write the summary of the essay here to complete your SOP.


Complete the essay by mentioning that you are an eligible student for this program and university.
Submitting an SOP (Statement of Purpose) is a mandatory requirement for any applicant who desires to apply to top universities abroad. So, make sure that your SOP is as unique and well-drafted as possible. By following the above format, you should be able to successfully write an SOP for Civil Engineering.
10 Tips & Guidelines to write a perfect SOP for MS in Civil Engineering
These are some fruitful tips that really help you to draft an ideal Civil Engineering SOP. They are as follows,
Make your SOP stand out in the admissions process by customizing it to showcase your unique qualities and experiences.


It is advisable to begin writing your SOP as early as possible and to allocate sufficient time and attention. Don't leave it until the last minute.


Don't write a long story, instead try to be more concise and crisp with relevant information.


Be precise in explaining why you choose the particular course and domain.


Your SOP should be conversational in tone, but at the same time, it should be professional and formal throughout the essay.


Do not exceed the mentioned word limit (500 - 1000). And writing your SOP in an active voice is highly recommended.


It is important, to be honest, and genuine in your SOP by accurately describing your achievements, academics, and all other information you include.


Remember to follow the format of the SOP throughout your essay.


Proofread, Proofread, and Proofread! Proofreading your document is very important to correct any spelling or grammatical errors.


Seek feedback on your completed SOP by sharing it with your friends and professors to make it even better.
Sample SOPs for MS in Civil Engineering
Find the sample SOP for MS in Civil Engineering below for your reference.
Sample 1:
I am writing to convey my genuine interest in pursuing a Master's in Civil Engineering at UNIVERSITY NAME. With a strong base in mathematics and physics, I have always been attracted to technology and the opportunity to create natural solutions to real-world issues. Civil engineering, with its focus on designing and building the infrastructure that forms the backbone of our society, seemed to me a genuine option to make an influential impact.
When I was in my undergraduate studies, I got many opportunities to work on several projects that strengthened my technical skills and exposed me to a vast range of civil engineering domains. In my last year of UG, I worked on a team that designed a PROJECT NAME, a project that required us to apply principles of structural analysis and consider aspects like load capacity and environmental results. This experience not only enhanced my knowledge of engineering principles but also taught me the importance of teamwork and problem-solving in a team setting.
During my school and UG studies, I was awarded numerous prizes for my academic excellence, including top grades in my courses and recognition at various competitions. Through my graduate program, I developed skills such as the ability to handle pressure and deadlines, improve my communication, and work effectively with others. In my free time, I enjoy engaging in hobbies such as reading, writing, swimming, and staying active through physical activities.
I am confident that a Master's degree in Civil Engineering at UNIVERSITY NAME would provide me with the cutting-edge learning and skills required to achieve my career goals. The program's focus on sustainability and infrastructure growth aligns perfectly with my interests and values, and I believe that the diverse range of courses and research opportunities offered at UNIVERSITY NAME would enhance the proficiency and experience that aids me to become a successful engineer.
As a highly motivated individual with a strong background in mathematics and science, I am certain that I am the perfect candidate for this particular program. Additionally, the experience of multiple projects enhanced my knowledge and problem-solving skills for real-world engineering projects. So, this shows that I am a suitable candidate for this program.
Thank you for considering my application. I look forward to the opportunity to contribute to your program and make a powerful impact in the field of Civil Engineering.
Refer to Sample SOP for MS in Civil Engineering pdf.
SOP for Civil Engineering sample
Refer to another SOP for Civil Engineering sample given below to develop a better and more effective SOP.
Sample 2:
I am writing to apply for the Master's degree in Civil Engineering at UNIVERSITY NAME. As a recent graduate with a Bachelor's degree in Civil Engineering, I am excited to continue my education and specialize in the field of SPECIALIZATION NAME engineering. I am a curious individual who has always been fascinated by the design and construction of the built environment. I have spent time researching and gaining a foundational understanding of civil engineering.
I developed a strong foundation in the principles of civil engineering and gained practical experience through internships at CONSTRUCTION NAME, during my undergraduate studies. These experiences sparked my interest in SPECIALIZATION NAME engineering and solidified my desire to pursue a career in this field. Among various specializations, I am eager to learn the SPECIALIZATION NAME.
In my second year of UG, I participated in a student design competition and placed in the top 3. Earned high grades in relevant civil engineering courses. Volunteered with an organization that works on infrastructure-related projects. Conducted independent research on a civil engineering topic and presented my findings at a conference. I would say that reading books, painting, cycling, and writing poems are my hobbies.
After careful research and consideration, I am confident that UNIVERSITY NAME is the ideal place to launch my career in civil engineering. The comprehensive curriculum, state-of-the-art facilities, and strong emphasis on hands-on learning all align with my goals and interests. I am excited to take advantage of the numerous opportunities available at UNIVERSITY NAME to gain the knowledge and skills needed to succeed in this dynamic and rewarding field.
In addition to my strong academic background and practical experience, I am a proactive and self-motivated individual with excellent problem-solving skills. I am sure that my passion for SPECIALIZATION NAME engineering, combined with my intense work ethic and determination, would make me a valuable addition to the program.
I am grateful for the opportunity to apply to UNIVERSITY NAME. And, I look forward to contributing my skills and knowledge to the institute. Thank you for considering my application.
You can download the SOP for Civil Engineering pdf here.
Other SOP topics
Conclusion
In conclusion, as already mentioned a Statement of Purpose or SOP for an MS in Civil Engineering is a crucial part of the application process. So, follow the tips, and format given in this blog to craft a compelling and effective SOP. Additionally, samples are given for your reference to make you stand out as a strong candidate.
Frequently Asked Questions (FAQs)
1. What Should I Avoid in SOP?
Avoid using long sentences and paragraphs, which can affect readability and reduce the reader's interest.
2. Can hobbies and interests be included in SOP?
Yes you can include hobbies and your personal interests.
3. Should my SOP be typed or handwritten?
Undoubtedly, your SOP should be typed rather than handwritten.
4. Can I include backlogs in SOP?
If you have any backlogs, be honest with the institute you are applying to about your educational background. Let the university know about your efforts to overcome your challenges.
5. Which MS is best after Civil Engineering?
Some of the best Master's degrees that you can pursue in Civil Engineering are,
MSc in Civil Engineering,
MSc in Civil and Architectural Engineering
Master of Science in Civil & Environmental Engineering
MSc in Structural Engineering and Building Technology.
Master in Civil Engineering - Building Construction
6. Which country is best for MS in civil?
Apart from the US, Singapore is the best country to study Master in Civil Engineering. In Europe, England is the best choice to pursue a Master's in Civil Engineering. Netherlands, Italy, and Switzerland are also good options.
7. How do I write my SOP for a master's in Civil Engineering?
Make sure that your SOP for MS in Civil Engineering emphasizes your talents. And, it must showcase your intentions to study at a particular university. And, add your personal experiences, academic qualifications, skillsets, aspirations, and future goals in the Civil Engineering Field in the SOP.
Subscribe and get our weekly updates straight in your inbox.
Recent posts like this
17 expert preparation tips for success in IELTS Speaking Tests
Is studying abroad worth it? Benefits and advantages of studying abroad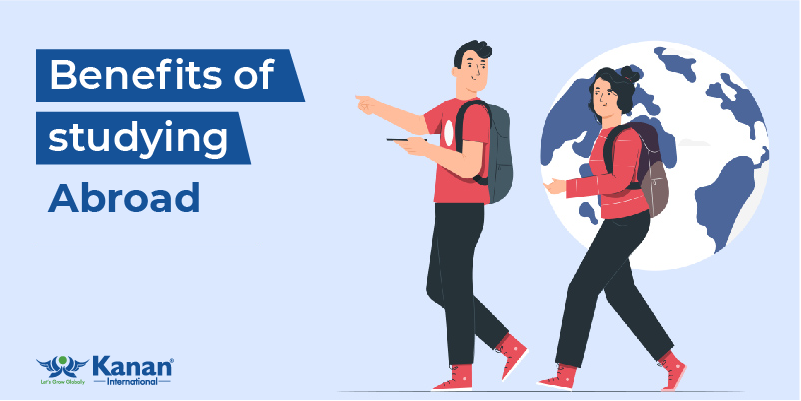 8 IELTS Courses In Moga That Helps To Achieve Your Dreams
Subscribe and get our weekly updates straight in your inbox.
Recent posts like this
17 expert preparation tips for success in IELTS Speaking Tests
Is studying abroad worth it? Benefits and advantages of studying abroad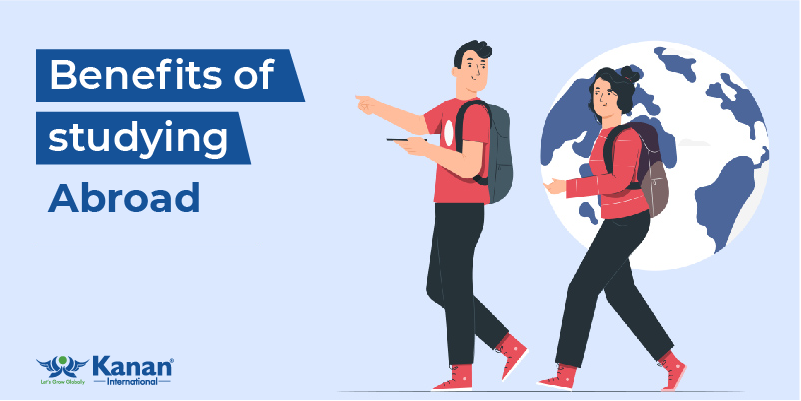 8 IELTS Courses In Moga That Helps To Achieve Your Dreams
A truly global higher education partner to learners and education institutions Support learners at every point in their global education journey with reliable services, products and solutions.
Global Headquarters
Kanan Intl EdTech Inc
229, Yonge Street Suite 406 Toronto Ontario, Canada M5B 1N9
Indian Headquarters
Kanan International Pvt. Ltd.
D-wing, 2nd Floor, Trident Complex, Ellora Park Vadiwadi Road, Vadodara, Gujarat 390007
IT/ Digital Campus
Chennai Office
132, Habibullah Rd, Satyamurthy Nagar, T. Nagar, Chennai, Tamil Nadu 600017
Copyright © 2023 KANAN.CO All rights reserved.