Kanan Team
13-07-2022
Best countries to migrate from India
Table of contents
You have many exciting options if you're looking to move out of India for higher education or work opportunities. There are several reasons why people choose to leave their home country, and the best option may differ for each person depending on their requirements. The listed countries have a very good reputation in terms of quality life, job opportunities and living standards. They also provide better education facilities and healthcare services than India. The following is a list of some of the best countries to migrate from India that are most popular among Indians.
If you're thinking about moving abroad, then you should consider where you'd like to go. In this article, the top 11 countries to migrate from India are covered.
Top 11 immigration-friendly countries
This list covers the top 11 immigration-friendly countries in Europe, North America, Australasia and Asia. No matter where you'd like to immigrate, this page will help you in finding the best destination for your next move.
Let's first explore the most welcoming country in the world… Canada.
Rank # 1 Canada
Canada is one of the most popular countries to migrate. It is a safe place to live, work and raise your family. The Canadian government provides many benefits to immigrants such as free education, health care, social security, and much more. There are many reasons for moving to Canada from India, including incredible job opportunities, quality education, high standard of living, etc.
Rank # 2 USA
The United States is a country where you can find opportunities to advance your career and earn a decent living. It is also a place where you can enjoy freedom and prosperity.
The United States is a great country to live in. You can find jobs in almost any field. If you are looking for a job in technology, then you can find a lot of opportunities here. In addition, you can get a higher salary than anywhere else in the world.
Another reason why you should move to the United States is because of its healthcare system. Healthcare is very affordable in the United States. You can even get free health insurance if you qualify. Also, you can get access to excellent doctors and hospitals.
Rank # 3 Australia
Australia is a beautiful country with a rich history. It offers a stable economy, a strong work ethic, and a welcoming culture. In fact, Australia ranks among the top 10 most desirable places to live in the world.
The Australian government offers many programs to help immigrants adjust to life in this wonderful country. These include English language training, subsidized health care, and access to public transportation. The relaxed atmosphere in Australia makes it easy for foreign workers to quickly and easily blend into the Australian lifestyle. In fact, Melbourne is ranked one of best livable cities in the world.
There are also plenty of jobs available in Australia. Many people come here to find employment in industries such as mining, manufacturing, and agriculture. Others move to cities like Sydney, Melbourne, Perth, Brisbane, Adelaide, and Darwin to pursue careers in finance, technology, medicine, law, and accounting.
Rank # 4 Singapore
Singapore is a bustling city-state located in Southeast Asia. It's a popular destination for Indian people who want to live abroad and work. In fact, there are over 2.16 million foreigners living in Singapore today.
Singapore is known for its beautiful tropical climate, clean air, and safe environment. It's also one of the most developed Asian countries. Singapore is a great place to live and work, and it is a country with developed economic status, education system, research facilities, easy to get visa, less travel time and many more.
Rank # 5 UK
The United Kingdom (UK) is not only a great place to live, but it's also a great place to work. There are wider facilities such as job opportunities, education system, university option, friendly people and high living standard.
There are several advantages to living and working in the UK. First, the UK offers a lot of opportunities for skilled foreign workers. In fact, according to the Office for National Statistics, there are over 1 million jobs available in the UK for skilled workers. This includes jobs in IT, engineering, science, medicine, law, finance, management, and accounting.
Rank # 6 New Zealand
New Zealand is a great place to live because it offers a safe environment, a stable economy, and a welcoming culture. In fact, it's ranked among the top 10 best countries to live in the world.
The people are friendly, and there are plenty of jobs available in the country. New Zealanders enjoy a healthy lifestyle with a long life expectancy. They also receive subsidized medical treatment, including dental care, prescription drugs, and vision care. There's no doubt that New Zealand is a great place for international migrants to settle down and raise families.
Rank # 7 Germany
Germany offers a wide range of employment options, including jobs in IT, engineering, medicine, law, finance, and many others. This makes it the best place to emigrate. In fact, there are over a million job openings available.
The German government provides generous social security benefits, including health insurance, free college education, pension plans, and childcare subsidies. There are also tax breaks for businesses who hire foreigners.
There are plenty of opportunities for immigrants to learn German and become fluent speakers. If you're looking for a safe haven where you can enjoy a comfortable lifestyle, Germany is the perfect destination. And with its strong economy, you can expect to earn handsomely.
Rank # 8 Norway
Norway is a great place to live because of its benefits, including low crime rates, high salary, liberal with immigration policies and free education.
Norway has no air pollution, and it has a low level of greenhouse gas emissions. This means that citizens do not worry about breathing polluted air or contributing to global warming.
At 4.4%, Norway has one of the lowest unemployment rates among all European countries. Norway also provides free education, which makes it a great destination for immigrants. As a result, most Indian immigrants receive at least some form of postsecondary education.
Norway is a welcoming country, with a generous immigration policy. Overall, Norway is a great place to move to if you're looking for a peaceful, and safe environment.
Rank # 9 The United Arab Emirates
The United Arab Emirates (UAE) is a fascinating destination for Indians. It offers a unique blend of modernity and tradition, a culture steeped in Islam, and a welcoming environment where people of different ethnicities live together in harmony.
Dubai is the largest city in the UAE, and it's home to some of the world's tallest buildings. There's plenty of opportunity here for entrepreneurs who have the right skill set.
Specifically, Indians play a vital role in industries like construction, retail, financial services, manufacturing, healthcare and transportation. If you have a valid passport and are free of criminal records, you can easily get a job in the UAE.
The UAE is a great place to live and work, and it's easy to move here. But what makes this country even better is that it's one of the safest places to live in the entire world.
Rank # 10 Denmark
Denmark is one of the happiest countries in the world. Danish culture is very similar to Indian culture. This makes it easy for immigrants to adjust to life in Denmark.
Danish citizens receive free healthcare. This is something that many immigrants appreciate. Many immigrants to Denmark can easily become citizens. This gives them access to social benefits like education, housing, and employment. As the living standard is high in Denmark, the immigrants are also able to enjoy the same if they learn the language and adapt themselves to the country.
Rank # 11 South Africa
South Africa is a beautiful country with many advantages. It's a safe place with a relatively stable economy. There are plenty of jobs available, especially for skilled workers. And there's no visa requirement for most nationalities.
But perhaps the biggest reason to move to South Africa is its people. They're friendly, welcoming, and helpful. In fact, they're so nice, they've been nicknamed "the rainbow nation."
South Africa is a lush, green country. It's home to vast stretches of land covered by forests, grasslands, and savannahs. You'll find plenty of wildlife, including elephants, giraffes, zebras, rhinos, lions, leopards, cheetahs, hippos, crocodiles, and antelopes.
South Africa has a high standard of living. The country has a per capita income of $5,091, nearly double the amount than India.
The Indian population in Durban is high compared to other regions of the country, making it a preferable destination for the Indians. All of this makes South Africa a great choice for immigrants.
Summary
In conclusion, if you're looking for a new place to live, consider migrating to one of these 11 countries, to live there as a permanent resident.
According to the survey of students enrolled with Kanan.co, Canada is the best country to migrate from India in 2022. That's understandable given that Canada is the best place where you can work and live peacefully as per your dreams.
However, if you don't want to go to Canada for some reason, there are other options for you: UK, USA, Australia, New Zealand and Singapore are the next best options.
Germany and Denmark offer world-class lifestyle choices at the same time creating a wonderful working environment.
FAQ
1. What are the possible ways to obtain Permanent residence in Canada?
Any foreign nationals can obtain the PR in Canada through 3 possible ways. They are,
Express entry
Quebec skilled worker program (QSWP)
Provincial Nominee Program (PNP)
2. Is it worth moving from India to Australia?
Many Indians are travelling to Australia for better wages and a high standard of living. As the number of job opportunities available in the country are high, the Indians are able to secure jobs in Australia. Thus moving to Australia may be the right decision.
3. Where do most Indian immigrants live in the USA?
In the USA you can see that the Indian population is mainly concentrated in New York with more than 711,000 people. Then the Indians can be found in the other regions like Chicago, San Francisco, Dallas, etc.
4. Can Indian citizens work in Singapore?
Yes, any skilled and qualified Indian citizen is allowed to work in Singapore, provided he or she is appointed through an applied employment agent and has received their work permit. Since the job market is competitive in Singapore, you need to be skilled efficiently to secure the job.
5. Where do Indians migrate the most?
Most of the Indian immigrants are choosing Middle East and Western countries as the top destinations. The living standards, weather, job opportunity, education system, etc. are the major factors that are focused while choosing their destination.
6. Is it easy to migrate to Denmark from India?
Yes, you can easily migrate from India to Denmark, if you are having a highly paid job offer from any Denmark government authorised company.
Subscribe and get our weekly updates straight in your inbox.
Recent posts like this
17 expert preparation tips for success in IELTS Speaking Tests
Is studying abroad worth it? Benefits and advantages of studying abroad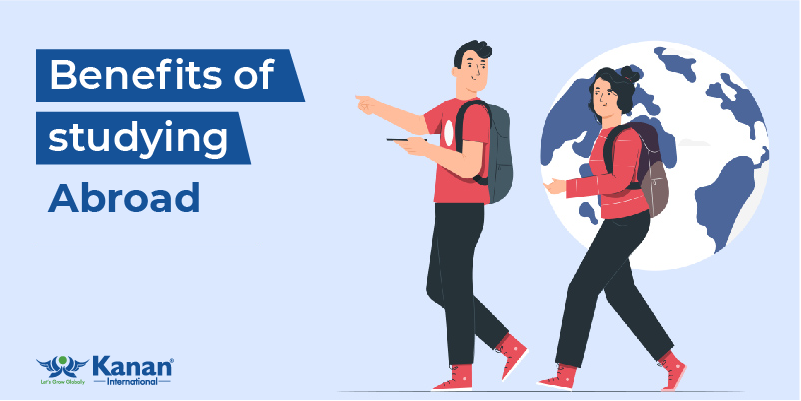 8 IELTS Courses In Moga That Helps To Achieve Your Dreams
Subscribe and get our weekly updates straight in your inbox.
Recent posts like this
17 expert preparation tips for success in IELTS Speaking Tests
Is studying abroad worth it? Benefits and advantages of studying abroad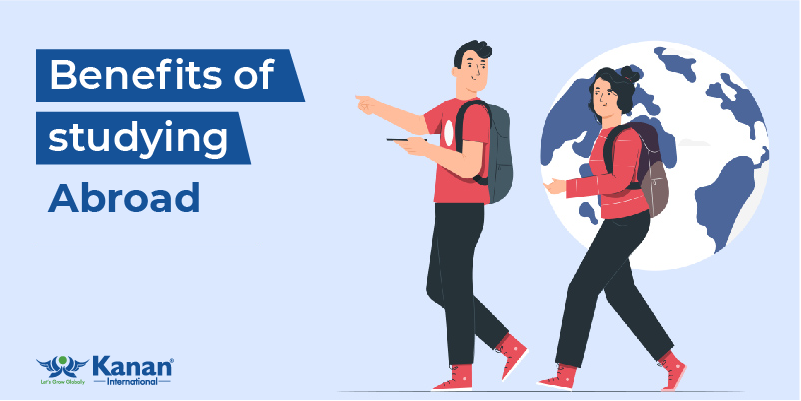 8 IELTS Courses In Moga That Helps To Achieve Your Dreams
A truly global higher education partner to learners and education institutions Support learners at every point in their global education journey with reliable services, products and solutions.
Global Headquarters
Kanan Intl EdTech Inc
229, Yonge Street Suite 450 Toronto Ontario, Canada M5B 1N9
Indian Headquarters
Kanan International Pvt. Ltd.
D-wing, 2nd Floor, Trident Complex, Ellora Park Vadiwadi Road, Vadodara, Gujarat 390007
IT/ Digital Campus
Chennai Office
132, Habibullah Rd, Satyamurthy Nagar, T. Nagar, Chennai, Tamil Nadu 600017
Copyright © 2022 KANAN.CO All rights reserved.