Study Gap In Canada
The Education system in Canada allows students with gap years. A student with gap years has additional procedures to follow. The study gap for students who apply for undergraduate and diploma programs is 2 years and 5 years study gap is allowed for students who apply to postgraduate programs.
The colleges and universities in Canada are flexible enough in allowing students with gap years. Submitting some additional documents and valid reasons for gap years is necessary. This blog will be a complete guide for the study gap in Canada.
Indian students with gap years prefer study in Canada, as there is a high chance of getting a work permit for 1-2 years. It is easy to extend the work permit from inside Canada before it expires.
The work permit in Canada benefits you in many different ways, it provides you with a well-settled job with securities and health benefits. So, without further adieu we will reveal all about the study gap in Canada.
What is a Study Gap?
Study gaps are an interval of time after the last qualification, where the student gets involved in other activities instead of another qualification. Most of the students all over the world used to have a lot of gap years due to various reasons.
For example, A student willing to do MBBS has a lot of chances of failing the entrance exam, this makes a gap year. Some students work for a year or two after their graduation, this also makes a gap year.
Is Study Gap Acceptable in Canada?
Yes, Study gaps with valid reasons are accepted in Canada. It is common that most of the Indian students are having gap years due to various reasons. For example a student might work for two to three years or he / she might take more time preparing for English exams like IELTS etc.
So, the universities in Canada accept students with gap years for a particular period. The colleges and universities in Canada are flexible in admitting students who take a year or two for other preparations.
How much of a Study Gap is Acceptable in Canada?
Allowed study gap duration in Canada differs for various degrees. International students with study gaps in Canada are increasing every year, so the study gap will not be a problem for students who are aspired in studying abroad.
Also, some universities and colleges in Canada allow students with more than permitted study gaps ( in special cases). The institution expects valid reasons in admitting the students with more gap years.
| | |
| --- | --- |
| Program | Allowed Study Gap Years |
| Diploma | 2 years |
| Undergraduate | 2 years |
| Postgraduate | 5 years |
Accepted Reasons for Study Gap
Most of the students with gap years who want to study abroad face problems in justifying the reasons for their study gap, the following are some of the reasons accepted by the universities and colleges in Canada
Traveling - Several students from all over the world used to travel around, after their qualification. Some students consider this as redemption after the struggles they would have faced during their schooling or undergraduate period. Through traveling, the independence the student gains will boost their performance during their college period.
Family - Family issues are one of the toughest parts, which is not negligible. This reason is quite considerable for the institutions since it is not a negligible issue.
Work Experience - Some students prefer to work after their graduation to gain some experience. This helps the student to achieve professional growth, and with additional graduation, the student may be able to give the best impression during their job search. This reason is accepted in the colleges and universities in Canada, with proof of payslips and experience letter.
Medical Issues - Students do face problems with their medical conditions and accidents which makes a year stagnant for them. This type of study gap is accepted in the colleges and universities in Canada only if the student provides valid medical certificates.
A Second Chance - The concept of Entrance exams has become common among the students of India. Some used to take their time to prepare for exams for more than a year but unfortunately not all the students can clear it. So, as a second chance, the students prefer to study abroad for better education.
Skill development - Other than a degree or a qualification, most of the students begin to learn new skills and certification courses like Digital Marketing, Graphic designing, Photography, etc. to develop themselves for a better future. This study gap is considered in Canadian colleges and universities.
Arranging for Finance - Usually studying in Canada is costlier than studying in India. Not all Indian students can afford that. They might take a year or so to show proof of funding which is a mandatory requirement.
How to fix Study Gaps for Canadian Student Visa?
The first thing to concentrate on is to give a clear justification for the study gap. The student can clarify their study gap by a statement of purpose and also by attaching the documents that are required to prove it.
During the visa process, the students with study gaps have to attach some additional documents and some proof justifying the gap. Since the study gap may differ from one college to another, providing them a justifiable reason can make a better impression in the process of admission.
Archives, Documents and proof Required to Justify Gap Years
Some additional documents need to be attached during the visa process. These documents should justify what you were engaged in during the study gap. Some of the valid documents could be
Payslip - the student has to attach the payslip or the offer letter from the company they work for during the gap.
Certificates- The student can also attach the certificates on what skill or course they have done during the gap
Medical certificates- Students who have met with accidents or had medical issues can attach the medical certificates approved by licensed doctors or hospitals.
Marksheet - Students who took a year to prepare for entrance exams and could not make it, can att ach their result forms or hall tickets as proof for a study visa.
Other Documents required for study Visa in Canada
Passport
Letter of acceptance
Valid IELTS score
Proof of enough money to pay for your tuition fees
Health certificate
Statement of Purpose
Embassy Report
Gap justification
Academic Documents
Pros and cons of taking a gap year
Pros
Learning a new skill - You can learn new skills or language during a gap year. Learning a skill or a language will benefit you in several ways including getting a part-time job when you study in Canada. Adding a skill to your CV makes a good impression among employers.
Taking a gap year to settle family issues or financial issues. This will help you study peacefully in Canada without worries back home. This makes you easily comprehend difficult situations.
Gaining experience by working related to the last qualification will develop professional skills. This opens up better job opportunities after graduation.
Some students use their gap years to prepare for competitive exams but they could not surpass them. The experience gained through this helps the student in facing major exams in the future.
Cons
Loss of continuity - Most of the students by taking a gap year may loss their continuity in academics. They find it hard to restart their academic form like the old.
Taking a gap year without a productive or a non-negligible cause can be a year wasted.
Financial risks - There may be a chance of financial risk, because of the varying fee structure in colleges and universities.
What Happens if I have more than 5 Years of Study gap?
A gap of 5 years is acceptable in Canada for PG courses. If there is a gap of 5 years and you want to pursue an undergraduate degree there are some colleges that accept students with reasonable gap years. Students with work experience in the gap and students who appeared for exams during the gap years are considered in some colleges and universities.
All you have to provide during the visa process is some documents that prove you are working or preparing for exams during the study gap.
Which Colleges in Canada Accept the Study Gap?
Most of the colleges and universities in Canada accept students with study gaps with regulations. The regulation is that a study gap of 2 years is acceptable for Diploma and Undergraduate courses, and a study gap of 5 years is acceptable for postgraduate courses.
Few colleges in Canada reject students who have more than the regulated gap years. Centennial College, Humber College, Seneca College are some of the institutions that are flexible in allowing students with more than the regulated gap years.
Take Professional help from study abroad consultants
Kanan is a pioneer in the field of overseas education consultancy. We comprehend every student's mentality by understanding their needs for studying abroad based on their budget, academic profile, gap years and career aspirations.
We have a team of certified trainers with practical knowledge in the field of overseas education. We conduct both classroom and online IELTS classes and we let the students choose their learning method.
The coaching is conducted in a friendly and enthusiastic way for the students to create a comfortable learning atmosphere.
At Kanan, our study abroad advisers give useful advice to students at no cost. They analyze each student's profile individually and recommend the finest universities and programs for them. They make sure that every student understands the process and develops a plan to use while studying abroad.
We give a world-class education to our students by striving to be the best. Coaching is available for examinations such as the TOEFL, IELTS, GMAT, GRE, and SAT.
It is up to the students to decide whether they want to learn online or in a traditional setting. Kanan has benefitted more than 50,000 students.
The documents required for visa applications, as well as the application process for a student visa, are both critical. As a result, the Kanan team handles the whole Visa application and interview preparation.
We have a team of study visa experts who trains the student through mock interviews. These sessions help you perform well in the actual visa interview.
Kanan takes a contemporary approach to students, allowing them to understand current conditions and trends. We make sure that all necessary transportation, lodging, travel, and accessories are properly organized. We inform the student about the dos and don'ts of the country in which the student is going to study.
Conclusion
There are some advantages and disadvantages to taking a gap year. Anyway, using a gap year wisely and pursuing an academic career after is a futuristic approach to your life. It adds several benefits and eases up your job search.
The important thing to focus on is not losing your academic momentum after a gap.
Also, taking a gap year and not using it productively is a year wasted and it may lead to colleges rejecting your applications. On the other hand, there are some reasons such as medical issues and family situations which come under non-negligible cause.
These kinds of cases are considered in some of the colleges and universities in Canada.
The important thing is that, during the admission process, attaching the documents that prove that you are using this gap productively or had emergencies to deal with. It can improve the probability of you getting admission to the respective college.
Kanan has dealt with students that have gap years and we made them get admission into the colleges they wanted to study.
Subscribe and get our weekly updates straight in your inbox.
Recent posts like this
17 expert preparation tips for success in IELTS Speaking Tests
Is studying abroad worth it? Benefits and advantages of studying abroad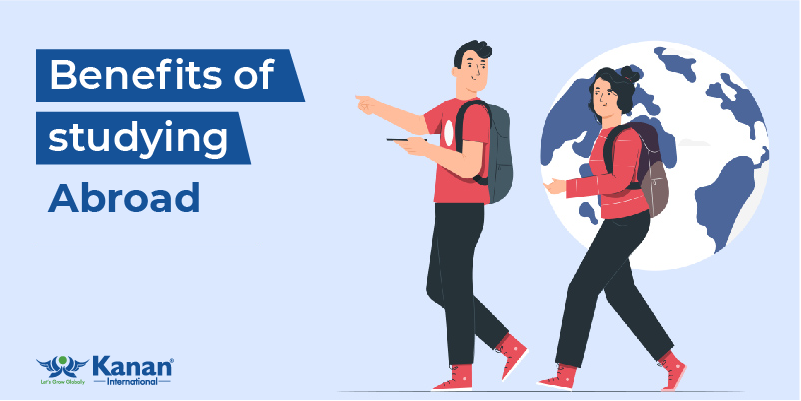 8 IELTS Courses In Moga That Helps To Achieve Your Dreams
Subscribe and get our weekly updates straight in your inbox.
Recent posts like this
17 expert preparation tips for success in IELTS Speaking Tests
Is studying abroad worth it? Benefits and advantages of studying abroad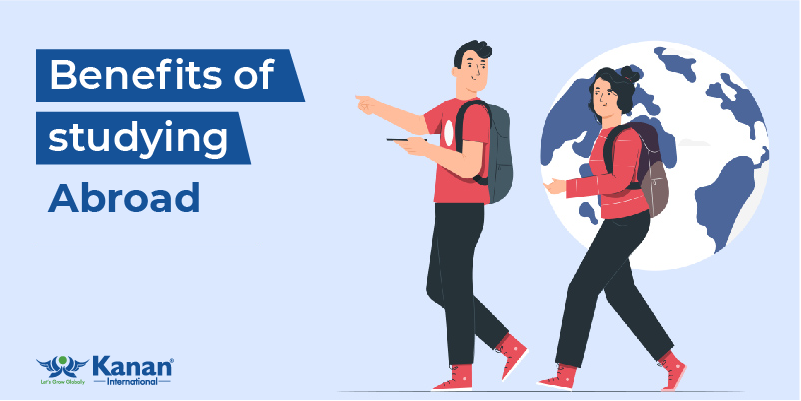 8 IELTS Courses In Moga That Helps To Achieve Your Dreams
A truly global higher education partner to learners and education institutions Support learners at every point in their global education journey with reliable services, products and solutions.
Global Headquarters
Kanan Intl EdTech Inc
229, Yonge Street Suite 406 Toronto Ontario, Canada M5B 1N9
Indian Headquarters
Kanan International Pvt. Ltd.
D-wing, 2nd Floor, Trident Complex, Ellora Park Vadiwadi Road, Vadodara, Gujarat 390007
IT/ Digital Campus
Chennai Office
132, Habibullah Rd, Satyamurthy Nagar, T. Nagar, Chennai, Tamil Nadu 600017
Copyright © 2023 KANAN.CO All rights reserved.