Kanan Team
30-10-2021
Best Books for IELTS General Exam 2022
IELTS general is a standardized CBT English language test used by more than 150+ countries. Thousands and students take this test around the world every year. SO the competition will be high. We are going to recommend some best books for the IELTS general exam 2022 in this article.
This article will help you score an 8+ band in the IELTS exam on your first attempt. The 12 best books for the IELTS general exam 2022 recommended in this blog are compiled by top English language assessment test trainers and experts. These books will cover all the sections of the IELTS exam, including Reading, Writing, Listening and Speaking. Also, these books are updated for the latest IELTS exam syllabus for 2022.
What's general IELTS
General IELTS [ International English language testing system] is a global exam held in different parts of the world every year. Cracking IELTS general exams is necessary for those who wish to migrate to countries abroad, primarily for work purposes. In addition, this exam is an entry point for settling in some of the English-speaking countries like Canada, New Zealand, and Australia.
Every year, thousands of people take up the IELTS general exam to migrate overseas for various reasons. Some of the major reasons why people migrate to other countries are -
For better career prospects.
For a better life, say a person would like to move to a developed nation because it offers finer options to live compared to what his or her native country does.
To seek higher education. Education, undoubtedly, changes everyone's lives. People who believe in that outlook always search for better education opportunities.
The sole aim of this article is to help these exam takers with recommendations and suggestions for best books for the IELTS general exam.
What's the purpose of the IELTS general exam?
The purpose of the General IELTS exam is to validate that a candidate willing to migrate to a foreign country abroad has the basic ability to understand and communicate in the general everyday English language.
It tests the candidate's interest in a country that he or she has chosen to settle in.
The exam acts as a legitimate gate pass for people who are serious about living and working abroad. While talking about settling abroad, you can read more about IELTS score for Canada PR here.
Who should take IELTS academic and general tests?
There's a difference between IELTS academic and general tests. Each of the tests are taken up by different candidates with entirely different purposes.
Academic IELTS is for those who want admissions to universities and colleges abroad, whereas general IELTS is strictly for migration purposes.
Although both tests are meant for two different reasons, they test every candidate and test-taker's English speaking, reading, listening and writing ability. If you want to improve your ability in these sections, then read on. The best books for the IELTS General exam 2022 listed here will help you improve your abilities in all the above sections.
Also read: IELTS Academic Vs IELTS General
Why you need books to prepare for the IELTS general exam
Any IELTS exam that you prepare for will have a specific pattern. Books will help you familiarize yourself with those patterns.
Through books, you can get to know what types of questions are included in the test.
IELTS general exam books can help boost your confidence since you get to understand how to attempt the test.
Most of the test prep books on IELTS have mock test papers created by IELTS specialists.
Mock tests help you gauge your proficiency.
Last but not least, a bit of study always helps. You get to understand your level of English and work towards improving it.
Now, we talk about the 12 best books, which will help you prep for your next IELTS general exams. These books will help you achieve a band of 8 and above. We recommend these books based on the types of questions they cover, their popularity amongst test-takers, and their quality and authenticity.
What are the best books for the IELTS general exam in 2022?
S.No
IELTS General Book name
Author of the IELTS book
Publisher of the IELTS book
Price (in INR)
Year of publishing
Where to buy
1
The Official Cambridge Guide to IELTS
Pauline Cullen
Cambridge University Press
Rs. 635
28 April 2014
Amazon, Flipkart
2
Cambridge IELTS 10 to 16
Various
Cambridge University Press
Each below Rs. 500
16 April 2015
Amazon
3
English Collocations in Use
Felicity O'dell & Michael McCarthy
Cambridge University Press
Rs. 4117
4 September 2008
Amazon
4
English Vocabulary in Use
Felicity O'dell & Michael McCarthy
Cambridge University Press
Rs. 339
21 December 2012
Amazon
5
Barron's IELTS superpack
-
New Age International Pvt. Ltd.
Rs. 498
1 February 2012
Amazon
6
Official IELTS Practice Materials Vol. 1 & 2
Cambridge ESOL
Cambridge English

Vol 1 - Rs. 1464

Vol 2 - Rs. 1701

3 March 2009
Amazon
7
Cambridge Vocabulary for IELTS
Pauline Cullen
Cambridge English
Rs. 2601
27 March 2008
Amazon
8
Cambridge Grammar for IELTS - with answers
Diana Hopkins & Pauline Cullen
Cambridge University Press
Rs. 2180
15 January 2007
Amazon
9
IELTS Trainer - with answers and audio
Louise Hashemi & Barbara Thomas
Cambridge English
Rs. 3356
10 March 2011
Amazon
10
Road to IELTS
-
-
FREE
N/A
British Council
11
IELTS General Actual Tests
-
-
Below 500
N/A
Kindle edition on Amazon
12
Focus on IELTS Foundation Coursebook
O'Connell Sue
Pearson Education Ltd.
Rs. 3937
14 September 2006
Flipkart
These books help you to achieve magical improvements in your IELTS score. These 12 books may not have beautiful animated pictures or graphics. They may not be classics. But they are peer-reviewed and carefully edited by leading publications.
Some of the IELTS General books here are new, and some of them are established. Most of these popular IELTS books will be available in college libraries and schools.
1. The Official Cambridge Guide to IELTS - For Academic and General Training
This book has been published by the Cambridge University Press. It is an official guide to studying for IELTS, be it an academic or general test.
This book covers all the 4 modules, that is reading, writing, listening and speaking. It's a useful guide offering step-by-step instructions on how to go about the exam. It includes numerous practical tips and suggestions. Also, the book gives a detailed insight into the test-taking strategy.
It is a must buy for those who want to improve their IELTS score. If you are planning for your next general IELTS training, then this book should be in your study list.
2. Cambridge IELTS -10-11-12-13-14-15-16
This is an entire collection of books on IELTS general and academic training. All the books are designed to help test-takers familiarise themselves with the actual IELTS patterns. The books follow the authentic test style and questions made for general IELTS.
Books 10 and 11 comprise modules, practice samples along with answers, and extra practice papers for both academic and general IELTS training. Book 12 was released in 2017; it comprises IELTS questions, which are useful for both general and academic test-takers. And book 13 has all the 4 modules, along with a good number of practice papers.
Cambridge IELTS 14, 15 and 16 are also great books for practice tests. You'll find more product information on cambridge.org. Most of these books are available on Amazon, and they are priced below Rs. 500.
3. English Collocations in (Advanced)
This book is also by Cambridge. It focuses on everyday English usage, how certain words are combined [collocations], and how certain phrases should be written. The book has 60 lessons covering a range of topics. It has nearly 1500 collocations.
This book is suited for people who have an intermediate level of English knowledge. It will be useful if you are looking for achieving a band of 6 and above.
4. English Vocabulary in (Upper-Intermediate)
The book has nearly 100 units and 3000 vocabulary items, along with plenty of activities. It's definitely a good buy for those who want a band of 6 and above in IELTS general exams. It has several exercises suitable for both elementary and advanced English learners.
Test-takers worried about the reading and speaking sections of IELTS can opt for this book. It is a good buy and a much needed book for all IELTS aspirants.
5. Barron's IELTS Practice Exams
This book is considered to be one of the most commonly used IELTS resources. It has all the up-to-date lessons and mock test papers, for both academic and general training.
It's also one of the best IELTS books for self-study. Test-takers looking for their admissions in countries abroad like the UK, USA, Australia, Ireland, and New Zealand can add this book to their study list.
6. Official IELTS Practice Materials Volume 1 and 2
Authored by Cambridge ESOL examiners and trainers, who have several years of experience in teaching for IELTS, this book offers valuable suggestions and guidance.
The book has numerous practice papers on each module. And for each of the provided questions, there are answers and comments from the examiners.
All the mocks are designed to gauge your performance and level of understanding. If you're willing to achieve a band of 9, then these practice materials are one of the best IELTS reading materials you should have.
7. Cambridge Vocabulary for IELTS
Published by the Cambridge University Press, this book is aimed at test-takers who want to score above 6 in IELTS. It has got several mock test papers, along with answers from IELTS professionals.
The book can help you build your vocabulary and level of English knowledge for both academic and general tests. It also has audio files to enhance your reading and listening skills. The book is a must buy for those who want to score high in IELTS.
8. Cambridge Grammar for IELTS
This is the book you need if you are looking to build a strong foundation in English grammar. The book is largely popular amongst IELTS test-takers. It has grammar explanations and glossaries, and is ideal for improving listening, reading, and writing skills.
9. Cambridge English - IELTS Trainer
This book by Cambridge English offers a guide to learning IELTS general test patterns. It offers 6 complete practice tests, with tips and tricks to follow for the exam. The book covers the official test formats, question types, and scoring systems for both academic and general IELTS training.
10. Road to IELTS
Road to IELTS is technically not a book; it's an online learning resource available on British Council's website. It offers a host of mock test papers, sample videos, tutorials, resource bank section, 'my progress' section, and other interactive exercises.
If you have a membership with British Council, India, you can download the resources for FREE. You'll also find brand new speaking tutorials available with 'Road to IELTS'.
Here is the download link to get free access to Road to IELTS.
11. IELTS General Actual Tests - ebooks
This is a combo of 5 e-books on all the IELTS modules, that is Reading, listening, speaking, and writing task 1 and writing task 2 of the General Module are all included in it.
The book can help you understand all the patterns of the IELTS general test. It also comes with answers from IELTS trainers and examiners. The study materials or e-books can be downloaded in Kindle versions from sites like Amazon.
12. Focus on IELTS Foundation Coursebook
This book gives an insight into the skills that you need to master IELTS and achieve a good band. It has several test papers and exercises and also a language bank to help you improve your language basics. The book is meant to give you a foundation of the English language, and help you score well in the IELTS general exam.
Also Read: 11 Best IELTS Preparation Books
Other important IELTS resources books for improving vocabulary
IELTS Vocabulary Book by IELTSmaterial.com
Collins Vocabulary for IELTS
Barron's Essential Words for IELTS
IELTS Band 9 Vocab Secrets
IELTS Vocabulary Booster
Check your English Vocabulary for IELTS
How to improve your vocabulary and speaking skills for IELTS?
Try to speak in English with friends and family members, whenever possible.
The more you practice speaking, the better you become.
Try to imitate newsreaders speaking in English.
Read a good number of materials in English.
Record yourself and listen. Sometimes the best way to correct yourself is by listening to your voice.
Focus on the correct pronunciation of English words and phrases. Knowing vocabs is not enough if you don't know how to use them correctly.
The above listed books are some of the best for IELTS vocabulary. Besides studying, you may also want to binge watch popular Netflix series or movies to enhance your vocabs. Series like Suits, House of Cards, Big Bang Theory, Friends, Our Planet, and BBC Life are considered to be good for non-native English speakers.
Other important IELTS resources books for improving grammar
Oxford Practice Grammar Advanced
Oxford Practice Grammar Intermediate
English Grammar in Use
How to improve your English grammar for IELTS?
Start with the fundamentals. Read grammar books that are easy to understand, for example, you can start with the Little Red Book on grammar.
Try to solve quizzes on English grammar.
Listen to podcasts and audios on grammar basics.
Also try to read online resources in English.
Mastering English grammar is not difficult. It needs constant attention and practice to achieve that, so you need to keep practicing.
Other important IELTS resources & books for improving writing
IELTS General Writing by Daniella Moyla
Barron's Writing for the IELTS
IELTS General Writing Task Masterclass by Marc Roche
IELTS writing can be tough. But what makes it more difficult is when the test-takers don't know what to prepare for the writing section, and how to prepare. With a bit of effort and planning, you can score really well in IELTS writing.
How to improve your writing for IELTS?
Read books that will help you sharpen your writing skills.
Write every day, and write in a few words. It's also a good idea to get your writings evaluated by someone who can help you improve your skills.
Try to use some of the words and phrases that you learn in your writings.
Always visualize what you want to write. Once you start visualizing, it becomes easier to pen down the words in your mind.
Think in English. This is because when you think in a particular language in your mind, you tend to converse better in the same language.
Other important IELTS resources & books for improving listening
IELTS listening Practice Tests
Cambridge Grammar for IELTS
Mometrix IELTS General Training and Academic 2022
How to improve your listening skills for IELTS?
Sharpening your listening skills will depend a lot on what you read. This is because pronunciation plays an important role when someone speaks. You must first identify the correct pronunciation of certain words and phrases.
Listen to podcasts in different accents. American English accents are totally different from British accents.
Try out audio books. They are helpful in teaching you new vocabularies.
Listen to conversations, monologues, or plays in English.
Also, try listening to various thought-provoking content creators, such as a naturalist working for Discovery or a TV presenter from BBC London News.
Other important IELTS resources books for improving reading
Check your English Vocabulary for IELTS by Rawdon Wyatt
IELTS Reading Strategies: The Ultimate Guide by Rachel Mitchell
Road to IELTS
The Official Cambridge Guide to IELTS
Reading test in IELTS is considered to be the easiest by most test-takers. But, oftentimes, a lot of attention is paid to how you pronounce words and phrases.
Having said that, it doesn't mean that you need to have an accent. This means you need to have a neutral accent but read and speak confidently and clearly. Your pronunciation should be clear and there shouldn't be any hesitation while reading out.
How to improve your reading skills for IELTS?
Read English novels, plays, poems, and whatever else you like.
Get online subscriptions of the British Council library. They have several magazines, journals, movies, documentaries - which can tell you a lot about the world outside.
Read at least once every day. Make it a habit.
Note: Both the skills of reading and listening will have an influence on your speaking ability, either consciously or subconsciously. Oftentimes, when you read well, you tend to write well and speak too.
How to choose the best books for IELTS?
The above listed books are some of the best ones that you can read to prepare well for IELTS general 2022. These books are equally helpful for IELTS academic tests 2022. All the above-listed books are available online. You can also download free resources and PDFs from sites like British Council.
To choose the best books for your IELTS exams, you must identify what your needs are - do you want to study abroad or do you want to just enhance your English speaking skills? Are you looking for migration opportunities to your favourite destinations abroad? Or are you someone who needs to appear for IELTS due to professional reasons?
While looking for the best books for IELTS general training 2022, you must consider the following:
What's your budget? If you are tight on your budget, you may opt for some library membership, say British Council online membership plans. They have plenty of online resources at half the cost to help you prepare for your IELTS exam.
Check your level of English. Some people may want an advanced level of books and resources for IELTS, and skip the intro level. But it is always better to brush up on your fundamentals before you hop onto something bigger.
Understand what you need. If you are looking for IELTS academic books, then don't mix it up with IELTS general test books.
Choose books that have mock test papers, along with answers. It will help you evaluate your performance better.
Always go for officially released books. There are many books on IELTS which are not authentic so you need to watch out for those.
FAQs about the Best Books for IELTS General Exams
Which book should I read for IELTS?
There are many books on IELTS, which have been officially made available in the market. The Official Cambridge Guide to IELTS is considered one of the best books for those who want to start preparing for the exam. Barron's IELTS superpack is another good book recommended by experts.
When you decide on choosing a book, you must see what your objectives are. A book recommended for the IELTS general test may not work for the IELTS academic test.
Is the Cambridge series enough for IELTS?
Almost all the Cambridge books are more than enough to prepare for IELTS academic and general tests. However, don't confuse yourself by reading too many books at the same time. It may overload you with a lot of information, and not help you at all.
Which is the best way to prepare for IELTS in India?
The best way to prepare for IELTS in India is the way you like - either self-study or professional coaching. But in order to prepare well, some people may need a helping hand. This means institutes like Kanan International, which offers dedicated, professional IELTS coaching for both academic and general tests, may be useful for those who want to go through an official learning path.
Which book is best for IELTS?
As said earlier, Cambridge books are the best for IELTS. However, different people will have varied requirements. Barron's books, IELTS Trainer, and Road to IELTS by British Council are also equally good and highly recommended study materials.
Which book is the best for IELTS writing?
Barron's IELTS Writing by Lin Lougheed
IELTS Advantage: Writing Skills by Lewis Richards and Richard Brown
IELTS General Writing by Daniella Moyla
How do I improve my IELTS reading?
Not just your writing skills, but to improve your reading skills for IELTS, you need to continually upgrade yourself. That comes with a lot of dedication towards learning. Try to read good quality content, which will enhance your vocabulary, and also expand your knowledge.
Some of the books that you can refer on IELTS reading are as follows:
Barron's IELTS superpack
The entire Cambridge collection on IELTS
IELTS Trainer
Which books are more preferred for IELTS academic exams in 2022?
Official IELTS practice materials
Barron's IELTS superpack
Road to IELTS
IELTS Trainer
Where can I get answers to the Cambridge IELTS book questions?
Answers are available both online and in the books. You can also sign up for formal IELTS classes at Kanan. The benefits of Kanan's IELTS classes are -
You get trained by professional IELTS experts,
You get access to many video lectures and resources to help you practice,
Our mock test papers are created to mimic the actual test patterns,
At Kanan, you get to choose your preferred learning method - we have all types of flexible batches available, and
Our course fee is relatively cheaper compared to that of other training institutes.
How can I score 8 in IELTS?
You can join Kanan International's IELTS training to achieve a band of 8 and above. We have our presence in some of the major Indian cities like Vadodara, Bardoli, Chennai, and Vapi.
The trainers are English language specialists, having worked at institutions like British Council and IDP. The trainers pay a lot of attention to the students enrolled, and therefore we keep our batch size small.
Can I prepare for IELTS at home?
Yes, it's possible to prepare for IELTS at home if you know what to study. The best books for IELTS general self-study are Cambridge series, that is 10 to 16. Also, you can refer to the resources available online, including those with British Council.
But self-study comes with a lot of challenges. Someone who is not aware of the fundamentals of IELTS must think of enrolling himself or herself to an IELTS learning centre, such as at Kanan. Moreover, when you are in the hands of a trainer, you get to spend less time figuring out things on your own.
Which part of IELTS is the hardest?
For a poor listener, IELTS listening could be the hardest and for a good listener, either IELTS reading or writing could be the hardest. Most test-takers find IELTS speaking the hardest. If you think you can communicate [either speak, read, or write ] fairly well in English, then it shouldn't be much of a problem for you.
How to crack the IELTS in less than a month?
It's possible to crack the IELTS in 15 days or so. However, you may need a bit of help from people outside your network. This means you can enroll yourself to professional IELTS classes like Kanan' s IELTS training, where certified trainers coach you to develop vital English skill sets.
What are the various types of IELTS in India?
There are currently 2 types of IELTS - paper-based and computer-delivered IELTS. In paper-based IELTS, you need to use a pencil and an answer sheet. And with computer delivered IELTS, you can attempt the test online from an authorised test centre.
Due to the ongoing pandemic, a new type of test called IELTS Indicator test has been launched to ease the test-taking process. The test can be taken on all the 4 modules and from the comfort of your home.
How can I clear IELTS in the first attempt?
Although that's hard to answer, it's entirely up to you. The way you plan makes a lot of difference whether you'll clear IELTS in the very first attempt or not. If you are prepared well ahead of time, and you know what is expected of you - then it shouldn't be difficult to clear the exam in your first attempt.
What's the minimum IELTS score needed for Express Entry?
There are various categories under the Express Entry System. Irrespective of those categories, you need a minimum 6.0 band in each of the modules in IELTS.
Conclusion
IELTS [International English Language Testing System] is globally accepted by over 140 countries and across 10,000 organizations and institutions.
It's a prerequisite for admissions to major colleges and universities in countries like the USA, UK, Canada, and Australia. It's also needed to migrate and settle in some of the countries overseas, such as Canada.
Therefore, IELTS is suitable for both academic and professional purposes, and thus is categorised into Academic and General exams.
We have summarised a list of books in this blog that we think are the best for IELTS general exam preparation in 2022. In addition to all these, guidance and support from professional experts may help you prep for IELTS in an easier way.
Kanan International's very own IELTS coaching centres in various parts of India have dedicated and certified trainers.
The centres are located in Vadodara, Chennai, Bardoli, Dehradun, and Vapi. The trainers are Kanan are experienced educators and professional mentors; they have conducted over 500 IELTS batches across India.
Let's know if you would like to know more about us and experience one of the finest training and learning sessions with us.
Subscribe and get our weekly updates straight in your inbox.
Recent posts like this
17 expert preparation tips for success in IELTS Speaking Tests
Is studying abroad worth it? Benefits and advantages of studying abroad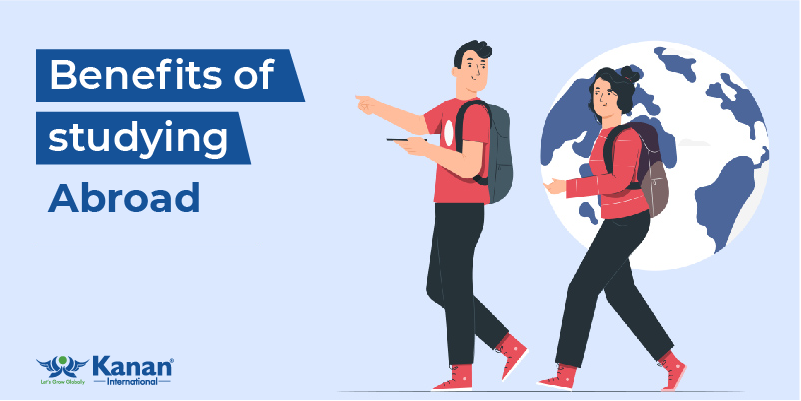 8 IELTS Courses In Moga That Helps To Achieve Your Dreams
Subscribe and get our weekly updates straight in your inbox.
Recent posts like this
17 expert preparation tips for success in IELTS Speaking Tests
Is studying abroad worth it? Benefits and advantages of studying abroad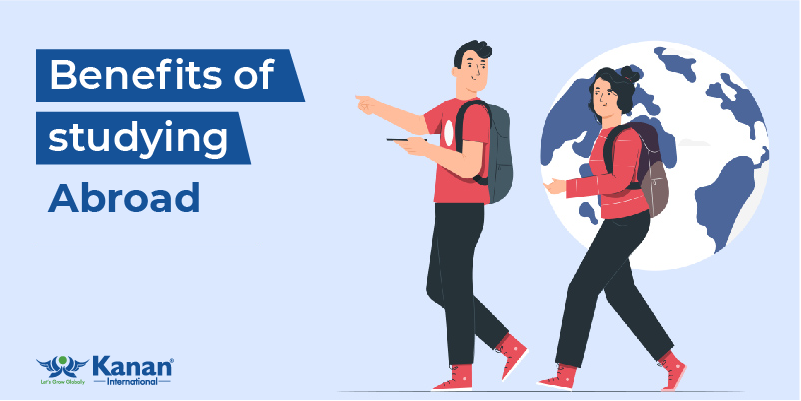 8 IELTS Courses In Moga That Helps To Achieve Your Dreams
A truly global higher education partner to learners and education institutions Support learners at every point in their global education journey with reliable services, products and solutions.
Global Headquarters
Kanan Intl EdTech Inc
229, Yonge Street Suite 450 Toronto Ontario, Canada M5B 1N9
Indian Headquarters
Kanan International Pvt. Ltd.
D-wing, 2nd Floor, Trident Complex, Ellora Park Vadiwadi Road, Vadodara, Gujarat 390007
IT/ Digital Campus
Chennai Office
132, Habibullah Rd, Satyamurthy Nagar, T. Nagar, Chennai, Tamil Nadu 600017
Copyright © 2022 KANAN.CO All rights reserved.