Kanan Team
01-11-2021
IELTS exam fees
The International English Language Testing System (IELTS) is the world's most popular English language test. It measures your ability to communicate effectively in everyday situations. The IELTS exam is used by employers worldwide to select candidates for entry-level positions in many countries. If you're looking to study abroad, consider taking the IELTS exam before applying for admission to your chosen university. You have to pay the IELTS exam fee to appear for the exam.
As of May 2022, the IELTS exam fee in India is Rs.15,500. The IELTS price is subject to change. You may also incur other IELTS exam fees based on your situation, like rescheduling fees, cancellation fees, and rechecking fees. Let see about the different fees involved with the IELTS exam in this article.
IELTS exam
The IELTS exam is offered by the British Council, IDP: IELTS Australia and Cambridge English. However, the IELTS exam is solely delivered by IDP in India. The exam is conducted at over 1,600 test locations in over 140 countries/territories. The IELTS exam pattern is set by the British Council and IDP.
There are two types of tests: IELTS Academic (for those planning to study abroad or get professional registration) and IELTS General Training (for studying below the degree level or getting work-related training). Each type of test has different requirements and costs.
IELTS Exam Fee in India
If you are confused about what is the fees for IELTS, please refer the following table for the IELTS exam fees in India for the different types of exams:
| | |
| --- | --- |
| Test type | Fee in INR |
| IELTS academic test fee | 15,500 |
| IELTS general test fee | 15,500 |
| Computer-delivered IELTS for UKVI | 15,750 |
| Computer-delivered IELTS | 15,500 |
| Pen and paper-based IELTS | 15,500 |
| IELTS for UK Visas and Immigration | 15,750 |
| IELTS Life Skills (A1 and B1) | 14,600 |
You have to confirm the type of exam and the mode of the exam you are going to appear in before paying the IELTS test fee in India. The IELTS exam fee in India can be paid online mode only.
IELTS Exam Highlights
The IELTS exam syllabus covers four sections: Listening, Reading, Writing and Speaking.
80% of the test takers opt for IELTS Academic, while the rest take the IELTS General test.
IELTS is accepted by over 11,000 employers, universities, schools and immigration bodies, including 3,400 institutions in the US.
There are no prerequisites to take the IELTS test.
The score range is between 1 and 9. A band score of 6.0 or above shows that a candidate is proficient in listening, reading, writing and speaking.
Four IELTS test slots are available per month and 48 slots per year.
The official website is at https://ielts.org
The IELTS test can be taken as a computer-based test or a paper-based test.
The IELTS registration fee in India is INR 15,500. The IELTS paper-based test fee and the IELTS computer-based test fee are the same.
IELTS exam fees in India
The IELTS exam fee in India is INR 15,500. The IELTS registration fees may vary depending on the type of exam you are opting for. You can cancel, reschedule or reappear for the IELTS exam by following the guideline set by the official exam board.
IELTS Exam Cancellation Fee and Refund Policy
There might be occasions when you can't take the IELTS test as planned and want to cancel your registration. If you decide to cancel over five weeks before your test date, you can do so and get a refund. A 25% administration charge as an IELTS exam cancellation fee will be incurred. You'll receive a refund of the remaining amount. The refund policy is as follows.
If you cancel more than five weeks before the test date, you will get a refund after deducting a 25% cancellation fee.
If you cancel the exam within five weeks of your exam date, no refund will be issued for your paid IELTS exam cost.
There is also no refund if you don't show up to the exam. However, if there's a strong medical reason for not attending the exam and the candidate provides evidence for the same, they will receive a refund after deducting local administration fees.
IELTS result validity
The IELTS result's validity period is 2 years from the result issue date. The IELTS score validity can not be extended. The score can be used for admission and visa process till the validity period. If you are in need of score improvement you can reappear for the exam.
IELTS fees for academic test
The IELTS Academic exam fee is Rs.15,500. Candidates who want to apply for an academic course in an English-speaking country take the IELTS Academic test; this includes students who wish to study at undergraduate, postgraduate, doctoral or research levels. The IELTS academic fee is the same for both the computer-delivered test and the paper-based test. The IELTS academic band score will be sent for university admissions.

IELTS fees for General training test
The IELTS General exam fee is Rs.15,500 for both the computer-delivered test and the paper-based test.Candidates planning for vocational training in an English-speaking country or immigrating professionally take the IELTS General Training Test. The IELTS test cost is to be paid during the registration.
IELTS Retake Fee
There is no separate 'retaking' fee if the candidate wants to take the exam again. They have to register for the exam as they did originally by paying the full IELTS test registration fee of INR 15,500. Thus for retaking the IELTS exam, you will be paying the entire cost of the IELTS exam in India. The registration and the retake exam fee are the same.
IELTS Rescheduling fee
Candidates have five weeks before their exam date to reschedule their exam for up to 3 months later. There will be a rescheduling fee of Rs.3,500 inclusive of all taxes.
To reschedule the test to date after three months, the candidate has to cancel the test, ask for a refund and book the test again.
Note that you're allowed to reschedule the test only once. If you fail to appear for the test even on the new date, you'll forgo the IELTS exam fee that you paid.
However, in case of illness, you can request your test center for a date transfer by presenting an original medical certificate along with a postponement application form within five days of the test date.
IELTS Rechecking or Remarking Fee
If you are thinking about requesting a re-marking of your IELTS exam because you feel there may be an error in your marking, then it is best to do so six weeks before your test date. The reason is, that if you fail to do so, you will lose the opportunity to request a re-marking.
We recommend that you request a re-mark for your IELTS exam by submitting the EOR (Enquiry on Results) form. If you choose to request a re-check/re-marking, you will need to pay the full amount of Rs. 8475.
A new examiner will be evaluating your paper from the first and score you according to your performance. You'll get your re-marked test results within 21 days of the application. If you receive a higher score after remarking, you'll receive a full refund of your remarking fee.
EOR administrative fee for various IELTS exam types mentioned in a table
| | |
| --- | --- |
| IELTS test type | Fees (INR) |
| IELTS | 11,625 |
| CD IELTS | 11,625 |
| UKVI IELTS | 11,810 |
| Life IELTS | 10,450 |
IELTS Special Handling Request
IELTS aims to provide a level-playing field for all candidates regardless of physical disability or special needs. For candidates with hearing, learning, visual, or other disabilities and difficulties, adequate arrangements can be made upon request. Examples of assistance include:
Braille question papers
Additional exam time
Lip-reading facility
Speaking task cards
Candidates are required to inform their test center about their disabilities (or special needs) at least six weeks in advance to make use of these facilities.
Fee for Additional TRF (Test Report Form)
The IELTS test report form (TRF) shows your section-wise scores, overall band score as well as the CEFR equivalent of your IELTS band. The TRF is valid for two from the exam date.
Candidates have to send their IELTS scores to their shortlisted colleges and universities. The TRF reports can be sent electronically, via courier, and via airmail.
Five TRF electronic reports are included in the cost of your IELTS test price.
To send TRF reports to other institutes, the fee is:
Electronic TRF report: Rs.250 each. This can be sent to all institutes that accept electronic IELTS scores.
TRF reports via courier cost Rs.1,500 per address. You'll receive a tracking number and the TRF will be delivered within 4 business days.
TRF reports via airmail cost Rs.250 per address. You'll not receive a tracking number in this cheaper alternative and the TRF will be delivered within 15 business days.
Process to Request Additional TRFs
You can request additional TRFs (ATRF) by filling up the form Application for the Issue of Additional TRFs. You'll submit the following information:
Candidate's Name
Address of Correspondence
Other Personal Details
Most recent test details
Contact Number
Email ID
Date of Birth
Details of the place where the reports are to be sent
You can submit the form in person at the nearest IELTS center or online by logging into the official website.
In summary, you can send your IELTS score to up to five universities (or colleges) for free. To send to additional institutions, electronic TRFs are recommended since they are both time-efficient and cost-effective.
IELTS Exam Registration process
Registering for the IELTS test is straightforward. You can either apply online or in person at one of the IDP India offices.
Here's the outline of the registration process.
Visit the official IELTS website.
Pick your test type and location.
Select a test day and time slot from the calendar.
Accept the terms and conditions.
Enter your personal details.
Type additional details about your address, purpose of taking the test, destination country and more.
Upload copies of your passport and other identification documents like driver's license, visa, etc
Enter up to five organizations where your test report (TRF) has to be sent
Review all the information before finalizing.
Pay the test fee
Print the acknowledgment slip
Modes of IELTS fee payment
IDP India offers many convenient options to pay the IELTS exam price.
Credit card / Debit card (Visa or Master) and Netbanking
Demand Draft - Please ensure that the demand draft is drawn in favor of "IDP EDUCATION INDIA PRIVATE LIMITED, Payable at New Delhi" and is made from the list of approved banks.
The list of approved banks is:

Allahabad Bank
Andhra Bank
Axis Bank Ltd
Bank of America
Barclays Bank Plc
Citi Bank
Corporation Bank
Dena Bank
HSBC Deutsche Bank
Indian Bank
Indian Overseas Bank
Kotak Mahindra Bank Ltd
Oriental Bank of Commerce
Punjab National Bank
Punjab and Sind Bank
Royal Bank of Scotland
Standard Chartered Bank
State Bank of Hyderabad
State Bank of India
State Bank of Mysore
State Bank of Patiala
State Bank of Travancore
Syndicate Bank
State Bank of Bikaner & Jaipur
State Bank of Indore
State Bank of Saurashtra
UCO Bank
Bank deposit – Alternatively, candidates can deposit cash in ICICI/HDFC bank branches through a customized deposit slip (for ICICI Bank / for HDFC Bank). It is mandatory to attach the original customer copy of the deposit slip along with the IELTS application form.
IELTS Exam Scholarship (Exam Fee Waiver)
The British Council and the Indian arm of IDP Education provide a cover for the IELTS registration fee to qualifying candidates.
To apply for the IELTS exam fee waiver, you must meet the following requirements:
You must be under 32 years old.
Your family's income must be less than $250 per month (or the equivalent).
You must not have taken the IELTS exam before.
You must have at least an 80% average grade in secondary education.
The IELTS cost has to be paid first and if chosen for the exam scholarship, the candidate will be refunded the entire exam fee within 45 days of taking the test.
IELTS Fee Reduction
You can't get a lower fee for your IELTS exam under any circumstances. You can apply for a full fee waiver as explained in the previous section. Many organizations also provide scholarships to meritorious students taking the IELTS test. You can use these scholarships to partially (or fully) pay for your IELTS exam.
IELTS Coaching Fees in India
IELTS coaching fees in India start from Rs.10,000 and can go up to Rs.20,000 depending on the location of the training center. Not every coaching center is created equal. Before joining, you should check their track record, read past student reviews, evaluate the study materials they provide, and evaluate the quality of the trainers.
At Kanan.co, we offer a free trial class so that you can experience our service firsthand. You can also ask for sample study materials. With more than 15,000 students trained by us, we are one of the best IELTS coaching centers in India. The IELTS preparation tips, Best books for IELTS general exam & academic exam will be offered and the preparatory tests conducted will guide you in enhancing your performance.
IELTS exam pattern and syllabus
The IELTS exam is used to evaluate your basic linguistic skills of speaking, reading, listening and writing. The IELTS exam is conducted for 2 hours and 45 minutes. Each section is separately timed and will be evaluated based on the IELTS band descriptors. The IELTS band score will be graded on a scale of 1-9 based on your performance.
FAQ for IELTS exam fee in India
1. What are the sections covered in the IELTS exam?
There are 4 sections in the IELTS exam. They are
IELTS reading test
IELTS speaking test
IELTS listening test
IELTS writing test.
You will be paying an IELTS exam fee of INR 15,500 to attend all 4 sections of the exam.
2. Can the IELTS exam fee in India be paid by cash or cheque?
No, the IELTS exam cost in India can be paid only through net banking or using a credit card/ debit card. Cash and cheque payment of IELTS exam costs are not accepted.
3. Does the IELTS exam fees in India 2022 be subject to change?
The IELTS registration cost was revised by the British Council and IDP. The IELTS application fee in India for 2022 is INR 15,500.
4. Why is the IELTS exam fee costly?
The IELTS exam is costly as this is a common language assessment test, accepted worldwide and is conducted by famous organizations namely, British Council, IDP, and Cambridge. The answer sheet evaluations are also carried out by trained examiners individually.
5. How can I get a scholarship for IELTS?
You can get a scholarship for your IELTS score, by applying through the application form available on the British Council website. In the application, you will be given all the details like your IELTS score, recent photograph, contact details, etc.
6. Are there any ways to reduce your IELTS fee in India?
No, you cannot reduce your IELTS application fee in India. Irrespective of the conditions, your IELTS exam fee in India in INR remains 15,500 rupees.
7. Is the IELTS exam fee refundable?
No, the IELTS exam fee is not refundable. However, if you wish to reschedule or cancel your IELTS exam, you may get a refund if you fulfill the terms and conditions.
Subscribe and get our weekly updates straight in your inbox.
Recent posts like this
17 expert preparation tips for success in IELTS Speaking Tests
Is studying abroad worth it? Benefits and advantages of studying abroad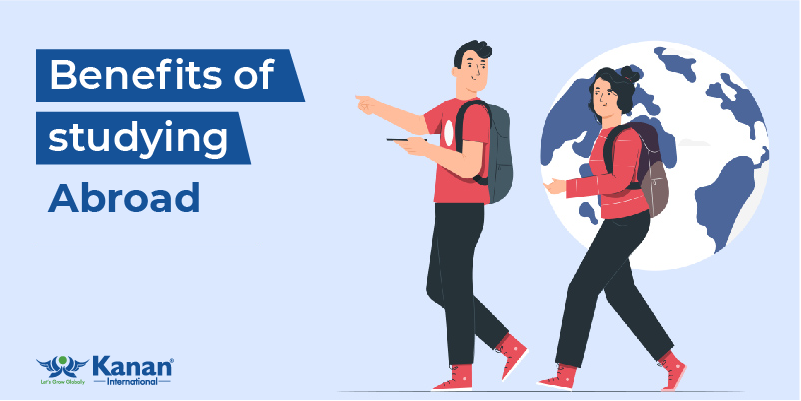 8 IELTS Courses In Moga That Helps To Achieve Your Dreams
Subscribe and get our weekly updates straight in your inbox.
Recent posts like this
17 expert preparation tips for success in IELTS Speaking Tests
Is studying abroad worth it? Benefits and advantages of studying abroad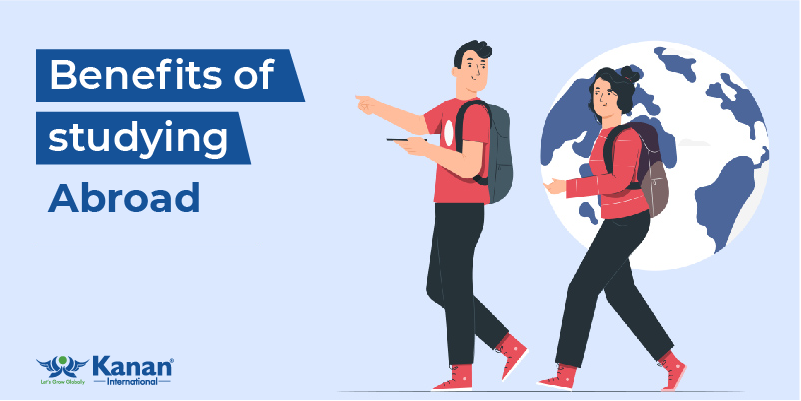 8 IELTS Courses In Moga That Helps To Achieve Your Dreams
A truly global higher education partner to learners and education institutions Support learners at every point in their global education journey with reliable services, products and solutions.
Global Headquarters
Kanan Intl EdTech Inc
229, Yonge Street Suite 450 Toronto Ontario, Canada M5B 1N9
Indian Headquarters
Kanan International Pvt. Ltd.
D-wing, 2nd Floor, Trident Complex, Ellora Park Vadiwadi Road, Vadodara, Gujarat 390007
IT/ Digital Campus
Chennai Office
132, Habibullah Rd, Satyamurthy Nagar, T. Nagar, Chennai, Tamil Nadu 600017
Copyright © 2022 KANAN.CO All rights reserved.